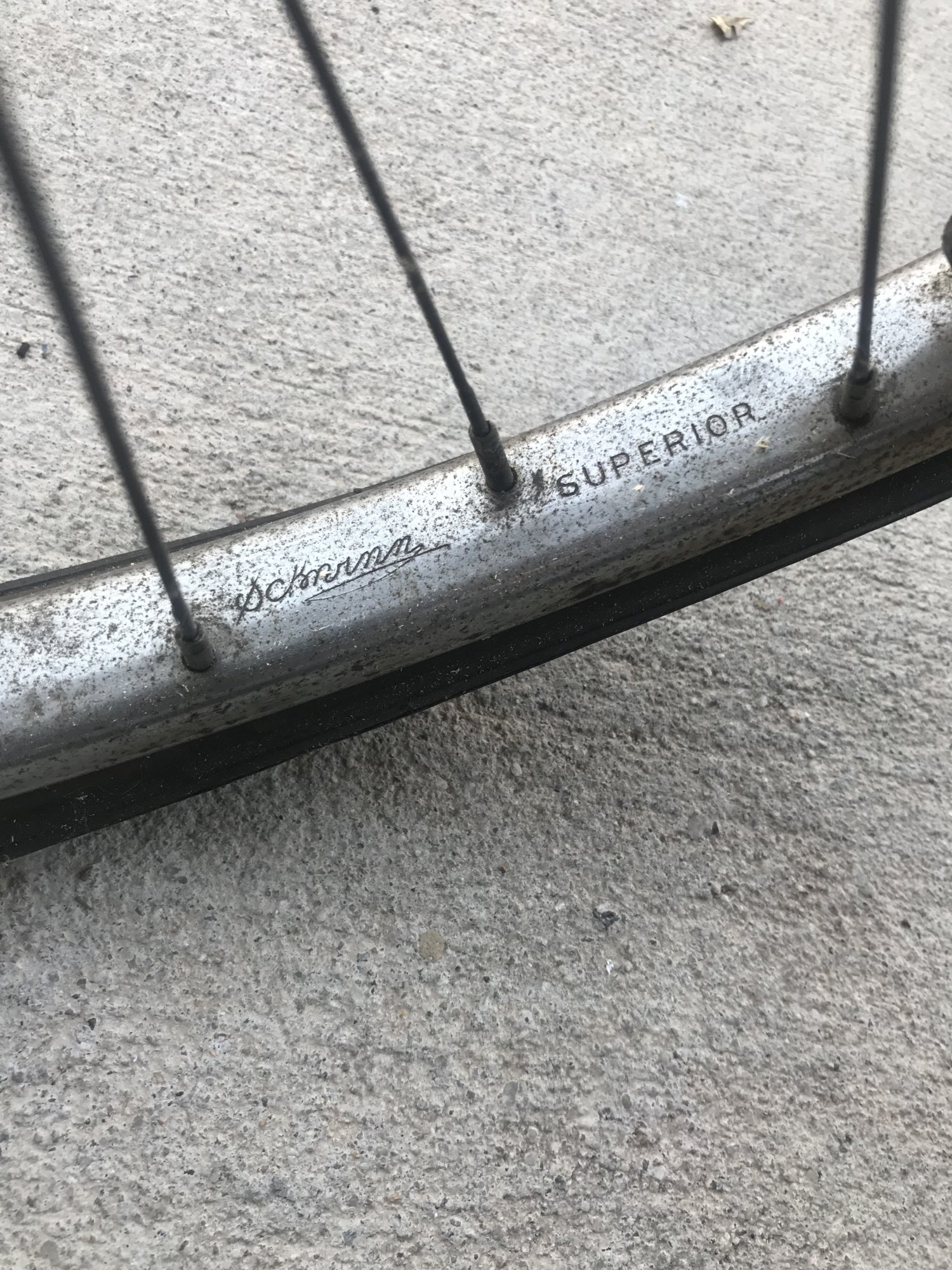 Here is a very nice schwinn BF Goodrich 1941 New World. I have never cleaned this bike. I just wiped it off for the pics but this bike would turn out great. My stuff is getting bumped and scraped in my garage so I'm letting stuff go.
Beautiful pinstripes, schwinn Superior wheels, Schwinn script front hub, Torrington 8 pedals, Miller kickstand, original Schwinn Touring tires. Original Schwinn script Rootbeer color cushion grips, original great Mesinger sliding rail seat with wear tabs.
This is one of those "sum of its parts are more valuable than the bike itself". It has stayed intact this long i want to keep it hat way.
300***NOW 280*** local sale / pickup preferred.
One time reduction then gets hung up again for another 5 years or so.
Paypal
Last edited: