Jun 14, 2016
35
28
52
La Crosse, WI
Starting to rehab the '61 Corvette 5 I recently purchased. Bike appears to be complete and original, but has lots of rust. The chain guard was my test case. Here is the original condition:
Here is after 48 hours in the oxalic acid bath.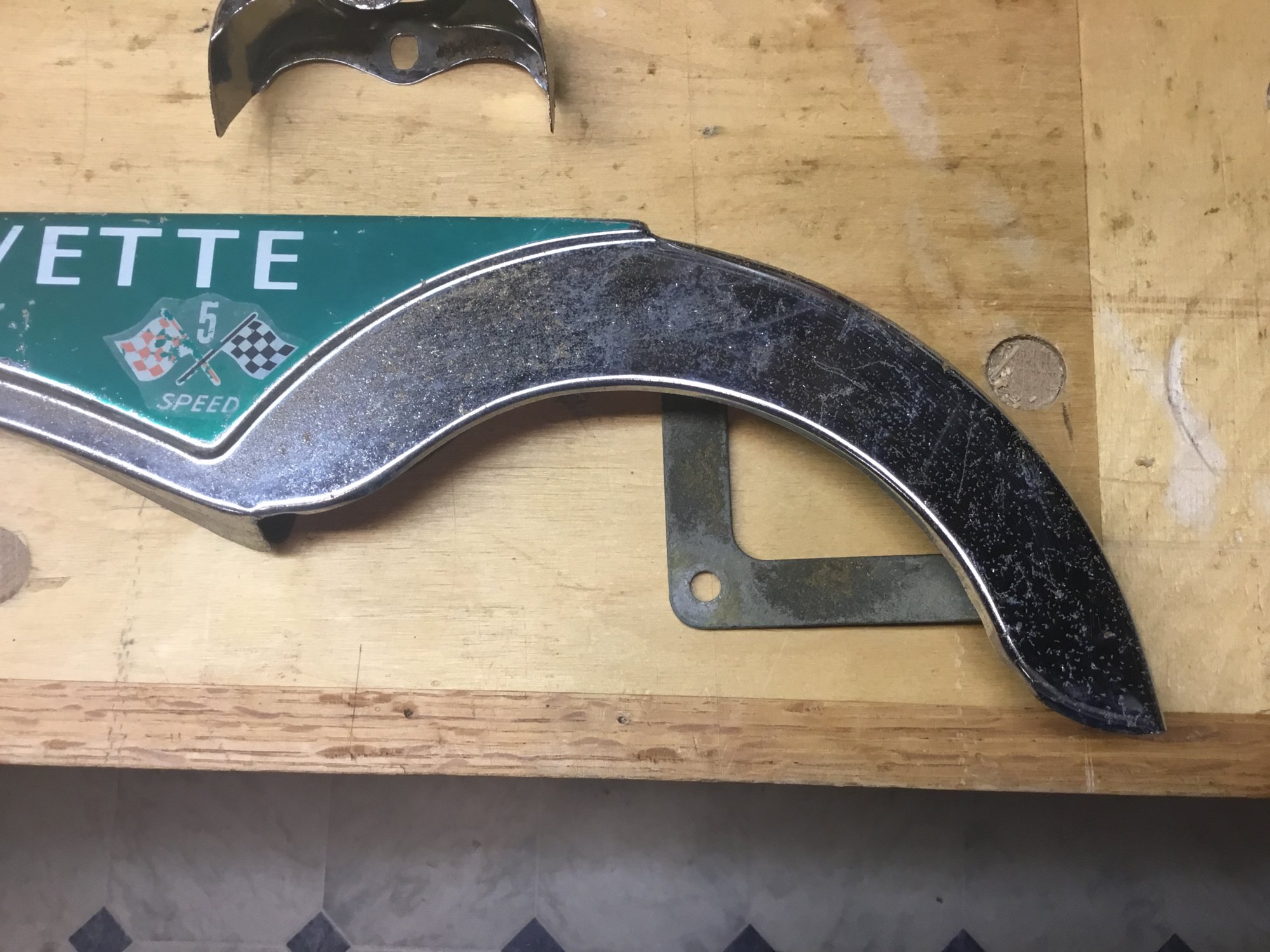 Then, did some cleaning with 0000 steel wool.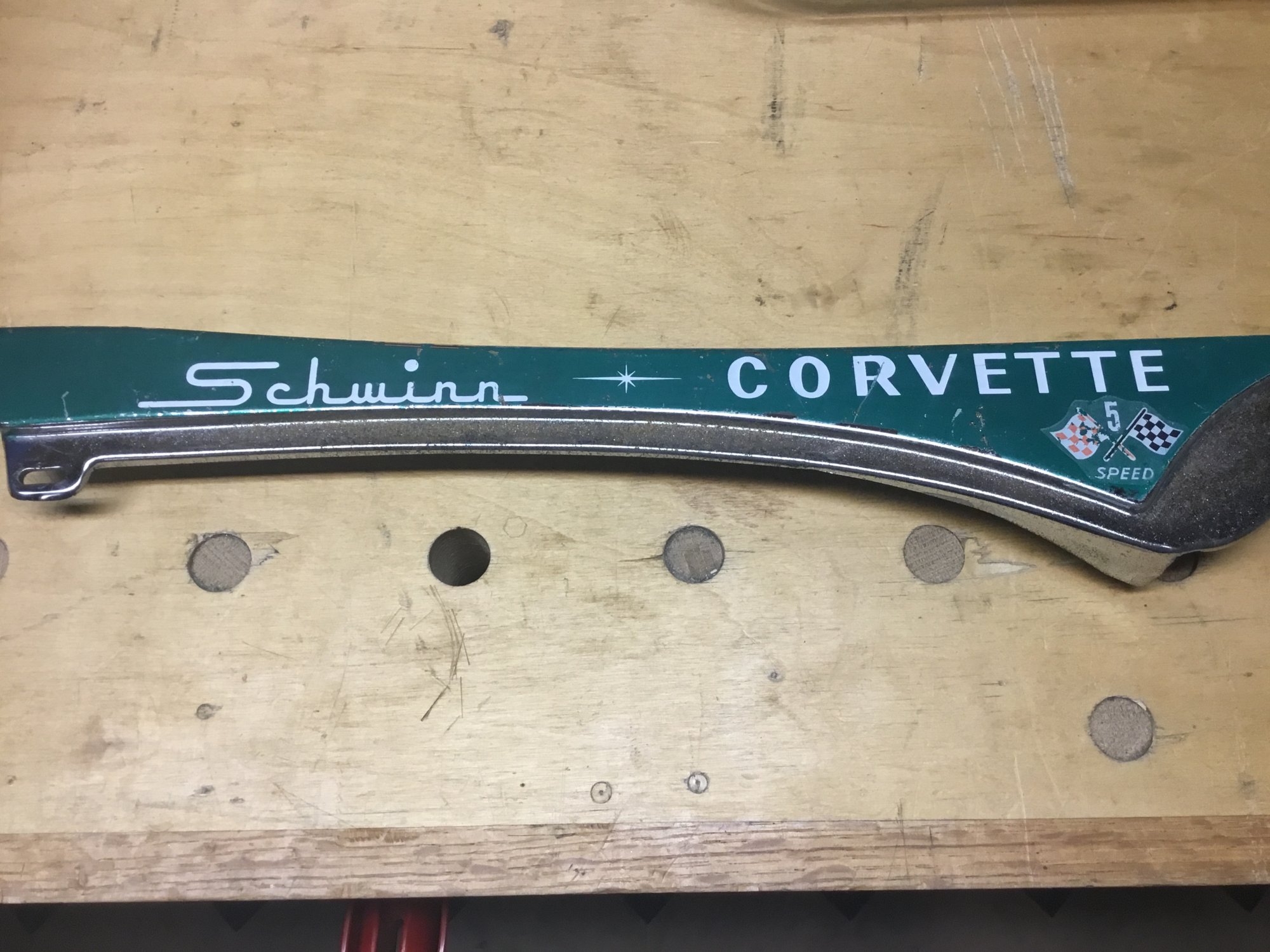 Not as good as I wanted it to be. I need to take a close look at this to see if the chrome is gone on the remaining spots. There is definitely pitting in the chrome, so those spots are not going to come back. It will look good from a distance.