Wore out three sets of tires already!
A few weeks ago on ebay someone was parting out a nice 23" traveler frame. I didn't see any other parts besides the frame, so jumped on it, then slowly the seller started releasing more. I grabbed up what I could and also had a bunch of year specific parts from past projects that I could tie up the loose ends. I told the seller he just broke a nice bike down for me to put back together (he turned out to be easy to work with). I gave it my typical q-tip and toothbrush detailing and greased everything. Some parts were put in place for the photos and still waiting to do final tighten down of everything. Todos: add chain, source and add a shifter cable / mounting hardware (old one snapped), and mount generator. It also had a nice Veeder-Root counter, which may indicate the only miles put on the bike at 688 (hard to know but the condition leads me to believe it could be possible). It will be going back on the bike as well. If I leave those grips on there, the need to get a few shades whiter. It was my first time to try out oxalic acid and wow is that stuff impressive. The pedals were covered in rust and look how they turned out.
It turned out really nice. 23 inchers are hard to come by, especially in nice condition, and a 3 speed. The saddle was original to the bike, but is incorrect for the traveler and is a middle / heavy weight saddle from the same year. It is in near perfect condition. I will swap it out when I find the correct one. I also would love to find the painted black inset teardrop grips (very hard to find). And of course the saddle bag, which is hard to find as well. '59 was a cool year for travelers and some other models: last year for the winged badge, only year for the Austria / schwinn approved hub and schwinn approved 3 speed shifter due to SA parts shortage (I think it did actually run over into '60 some), one year only for the 3 rivet on the side S saddle, one year only for the double AS stem, first year for the Red / white / blue decals and first year for the longer pinstriped darts on the fork (I think they only did this 1-2 years).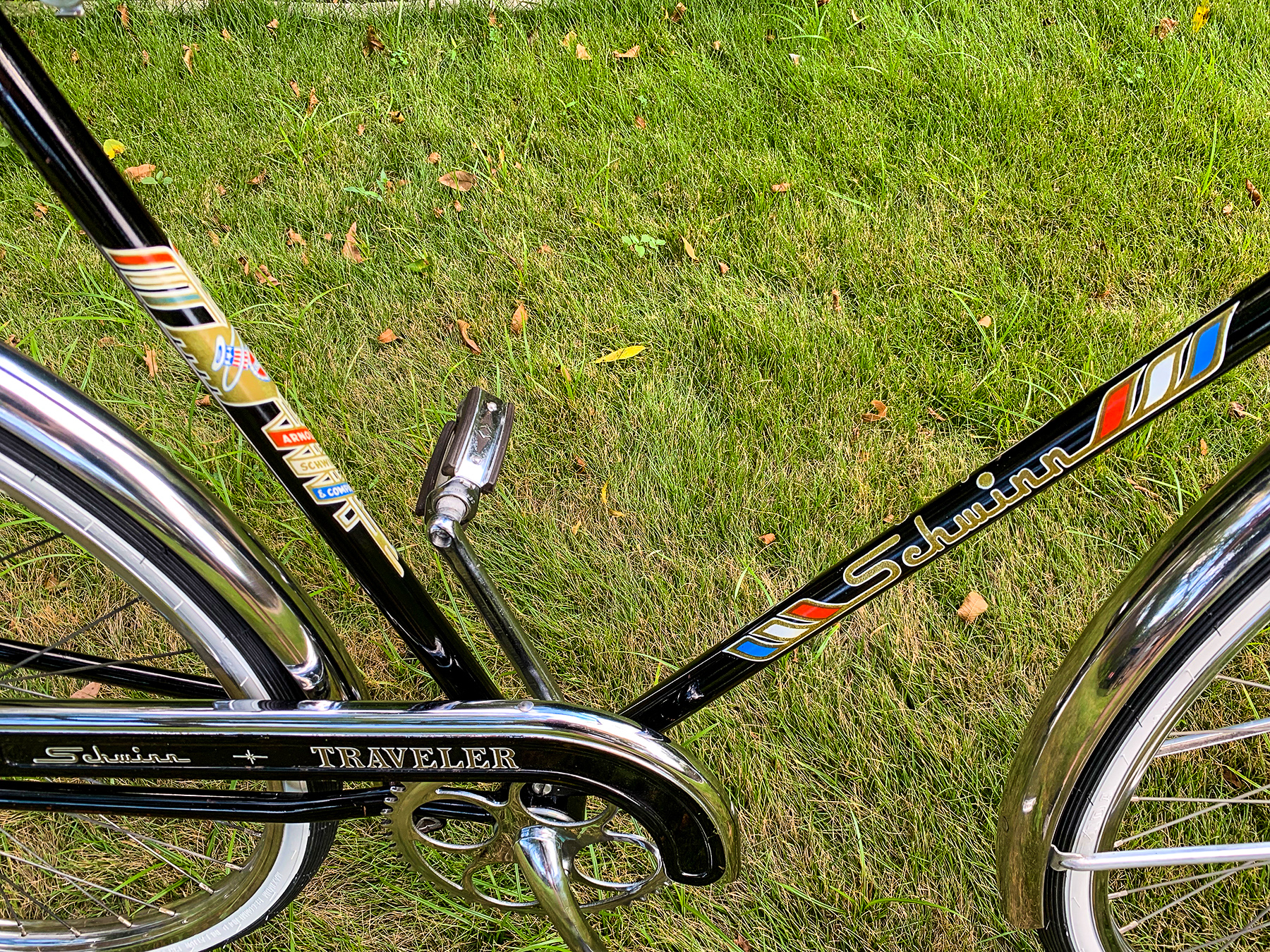 Last edited: