SUNDAY November 20th, 2011, Dudley, MA
ALL THINGS BICYCLE
HIGHWHEEL, ROAD, 3-SPEEDS, ATB, BMX and BEYOND
Not just old stuff!
Parts, Factory Reps, Ephemera
WHO: Anyone who likes bicycles, art objects, or technology
WHAT: Bicycle show and swap meet with bikes and parts for sale from many vendors
WHEN: Sunday November 20, 2011
WHERE: At the Historic Stevens Mill Building behind the BP Gas station at 10 West Main ST Dudley MA 01571
HOW: Just Arrive at the Mill. Enter through the front entrance and be prepared to see a mouthwatering array of great bicycles and parts and accessories for sale and show.
HOW MUCH? General Public: FREE ADMISSION
HOW MUCH? Dealer Spaces: $25 each
TIME: 7:00 am until 2:30pm
Note: Dealers can load in at 5 am the day of the show, or Saturday evening load in from 5pm-9pm
Opens to the Public at 7 am and runs till you leave
Please join us for a day of fun with Bicycles, Bicycles and More Bicycles and bike parts and accessories too.
From High Wheel Ordinaries to Hard Tire safety bicycles. From Balloon Tire cruisers to Stingray style banana seat bikes right through to Classic road and Modern Road and mountain bikes. And lots of 3-speeds.
We will have something for everyone.
ALL MAKES AND MODELS WELCOME AND REPRESENTED.
BIKES AND PARTS for SALE and for SHOW with Peoples Choice awards at the end of the day.
Bike Shops, Reps, Manufacturers, Dealers, Collectors, even just the Curious....Come see what this crazy hobby has to offer.
The swap is being held by Dudley Doright Flea Market. Please direct all questions to them:
Web:
http://www.dudleydorightfleamarket.com
Email:
dudleydorightfleamarket@gmail.com
Phone: 800-336-BIKE
10 West Main St, Dudley, MA 01571
From Mass Pike take exit 10
and follow to 395 south
Take exit 2 from Interstate 395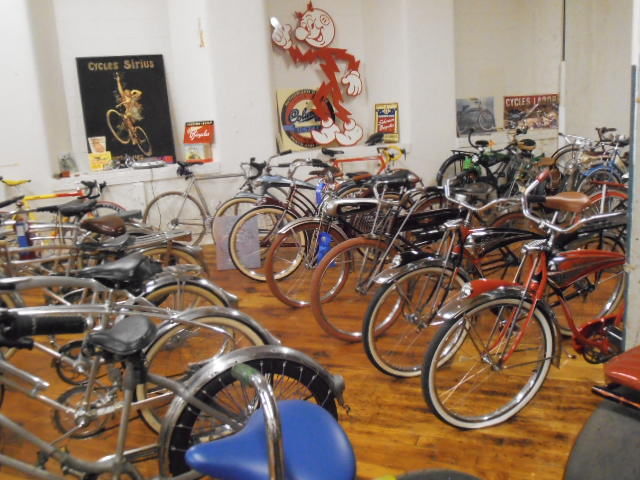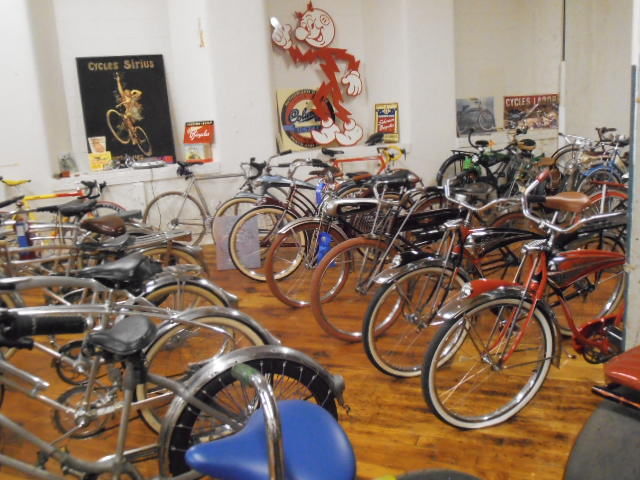 and follow route 12 South into Webster Center
and then the Dudley town line
You will see two giant towers on the right at the Dudley town line sign.
You will see the gas station on your right, the building is behind the BP Gas Station.