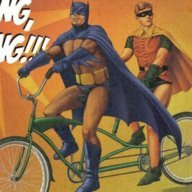 Riding a '38 Autocycle Deluxe
Oct 2, 2011
4,593
3,318
Bismarck, United States
$125 shipped lower 48.
(2) 36 spoke rims with front hub. Tire Not include. I would include the tire for an additional $95.
These are glue on style rims with low profile, a sleek motorcycle look.
Somewhere along the way these rims were schlepped with paint, I don't know if they were originally plated or painted.
Front rim has an hourglass NewDeparture hub. Spins smooth but needs tuned, no hardware.
Both rims straight & solid, no damage that I can see.
Cash, MO PayPal friends
Last edited: