1868 WM. P. SARGENT & CO., 155 TREMONT STREET, BOSTON, MASS - MAKER - "RINK VELOCIPEDE" BONESHAKER.
This is the type of velocipede that was used at rink learning to ride places when the pedaled two wheeled craze hit in the summer of 1868 but only lasting until the summer of1869. The next phase was the introduction of the high wheel bicycle in 1877 so about 8 years passed without any new development until the high wheel era which coined the word "bicycle" began and has remained ever since.
This velocipede is a larger example having 38" Front X 33" Rear X 3/4" wide iron tires heat shrunk and screwed in place over wooden felloes as originally done.
27 3/4" handlebar width.
Wheels were reproduced by an Amish wheelwright so correct in design featuring wooden spokes with mortise and tennon joints fitted into hubs and felloes, metal compression rings at hub ends, spokes transition from the hub first having a squared shape flowing into a spoke shaved thinning length then into an oval shape continuing to the felloes which are rounded and bossed at each spoke as was originally done.
Wooden handle grips and wooden spool pedals.
Very impressive and complete adult sized machine.
$7500 and I can box for my labor cost and find you a shipper.
Mike Cates, CA.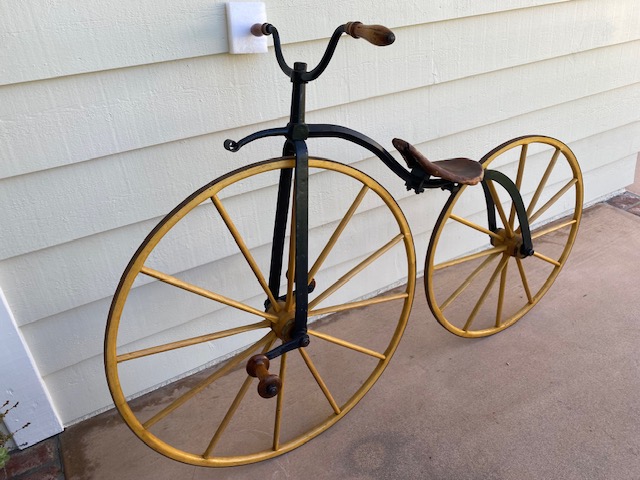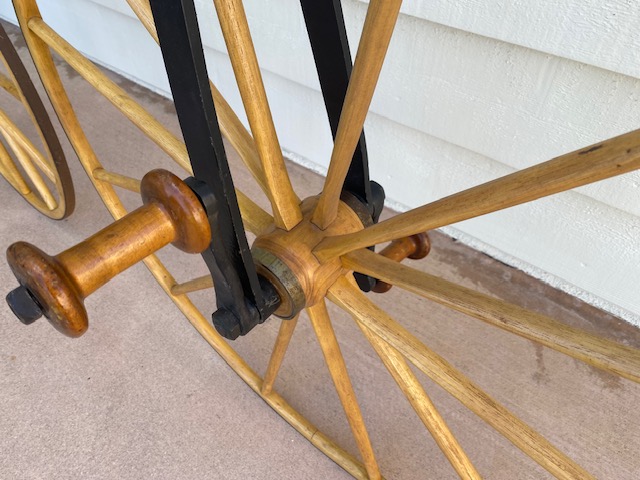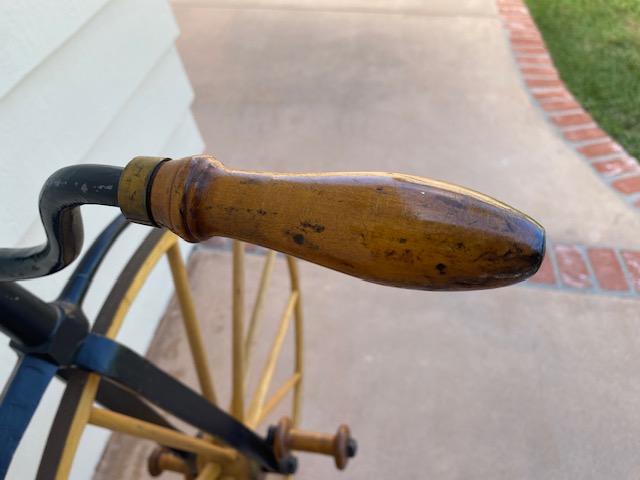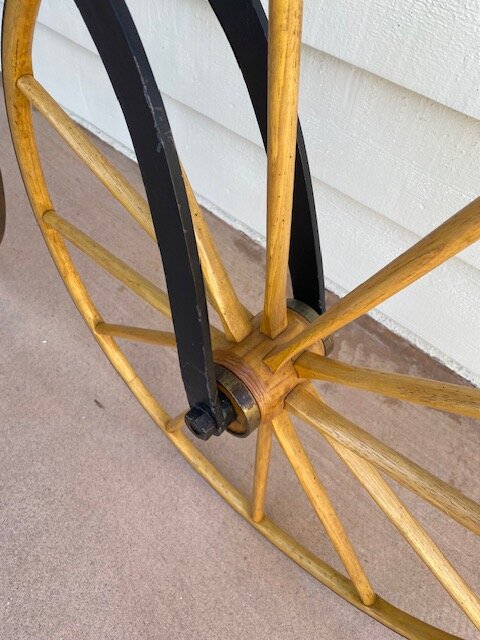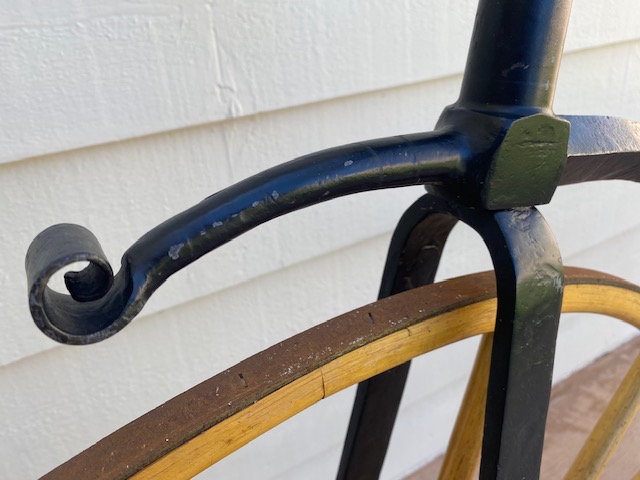 Last edited: