Thought I had started a project thread on this already, but can't locate it.
Any hoo, I have the front saddle springs finished, and just got my rear 30" wheel back from being laced.
Bill Warwood does awesome work! I was gonna re-plate the plated Items, but then I figured, it would lose it's personality, so everything is gonna stay "As Found". Hoping to do the front 26" wheel over the New Year Weekend.
Getting the rear cog off was a real pain as I understand. Glad I had the professionals attack it, as I may have messed it up.
Here's pics of the rear hub and cog (widest I've seen), and associated hardware also 30" wheel strung by Bill Warwood. Next is the all wood front 26" wheel and hub I cleaned, greased and re-string (short enough spokes for the project). Was a 1906-7 Musselman wheel.
bri.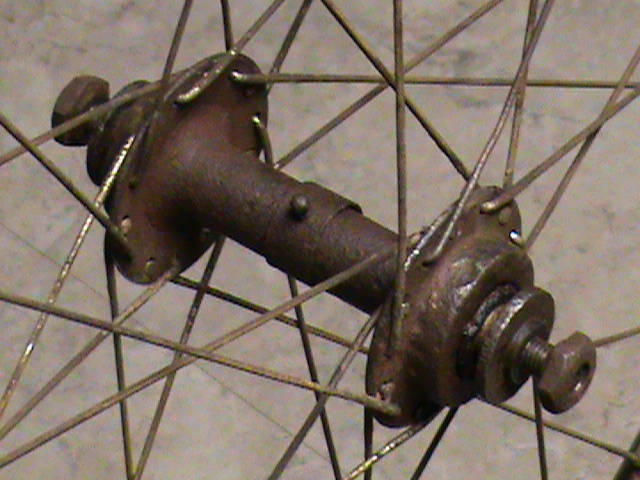 Last edited: