Riding a '38 Autocycle Deluxe
I bought this bicycle by mistake; when the auction went live I thought I was bidding on a Columbia chainless with Indian pedals. The auction only had a single poor photo for each bike hence the confusion. I wanted the Columbia for the rare pedals (sadly the pedals only have one single Indian block). Anyway a lucky mistake that has turned out fantastic!
The company has a fascinating history becoming the Peerless Motor Car Company. Peerless Motor Company produced some of America's most expensive automobiles in the first quarter of the 20th century. "Packard, Pierce-Arrow and Peerless, better known as the three Ps, were the major players at the high end of the American market. From 1912-1914 all three companies made both a 38hp and a 48hp 6-cylinder engine, but only Pierce-Arrow and Peerless would make a larger car."
ref: Bonham's auction catalog citation below
The bicycle has several interesting features including the rear hub, and the seat post clamp. I love the Goodyear tires. I have only shared a few short minutes with this bicycle but I look forward to future time together.
Does anyone own one of these or have any literature? I am guessing 1894 or 95? Thank you for any input.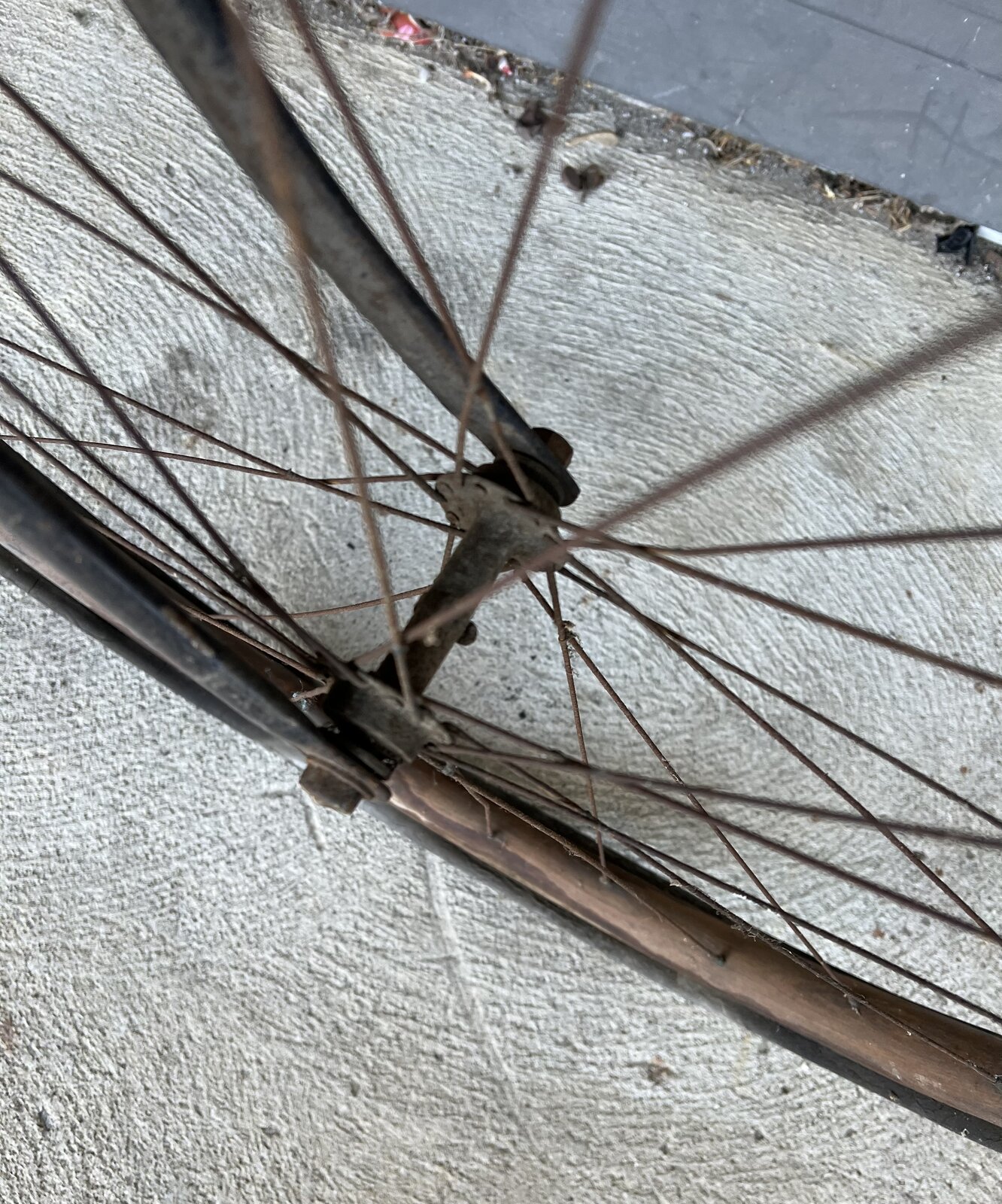 Last edited: