Riding a '38 Autocycle Deluxe
Today I got around to building this Ide Special from Peoria, IL. I would love anyone's opinion on the exact date. The other two Ide's I own do not have metal badges but used transfers. The red is an older race over paint. For some strange reason someone re-plated the chain ring and cranks but none of the other bright parts. The tires are Robert Deans, the toe clips are the ultra-rare original script marked "Trilby."
Many thanks to everyone who made this one happen including: Eric Leyes, the Traum brothers, Robert Dean, Brian Keating, Jesse McCauley and Josh McRell and anyone I may have forgotten. It takes a community to make a bicycle great!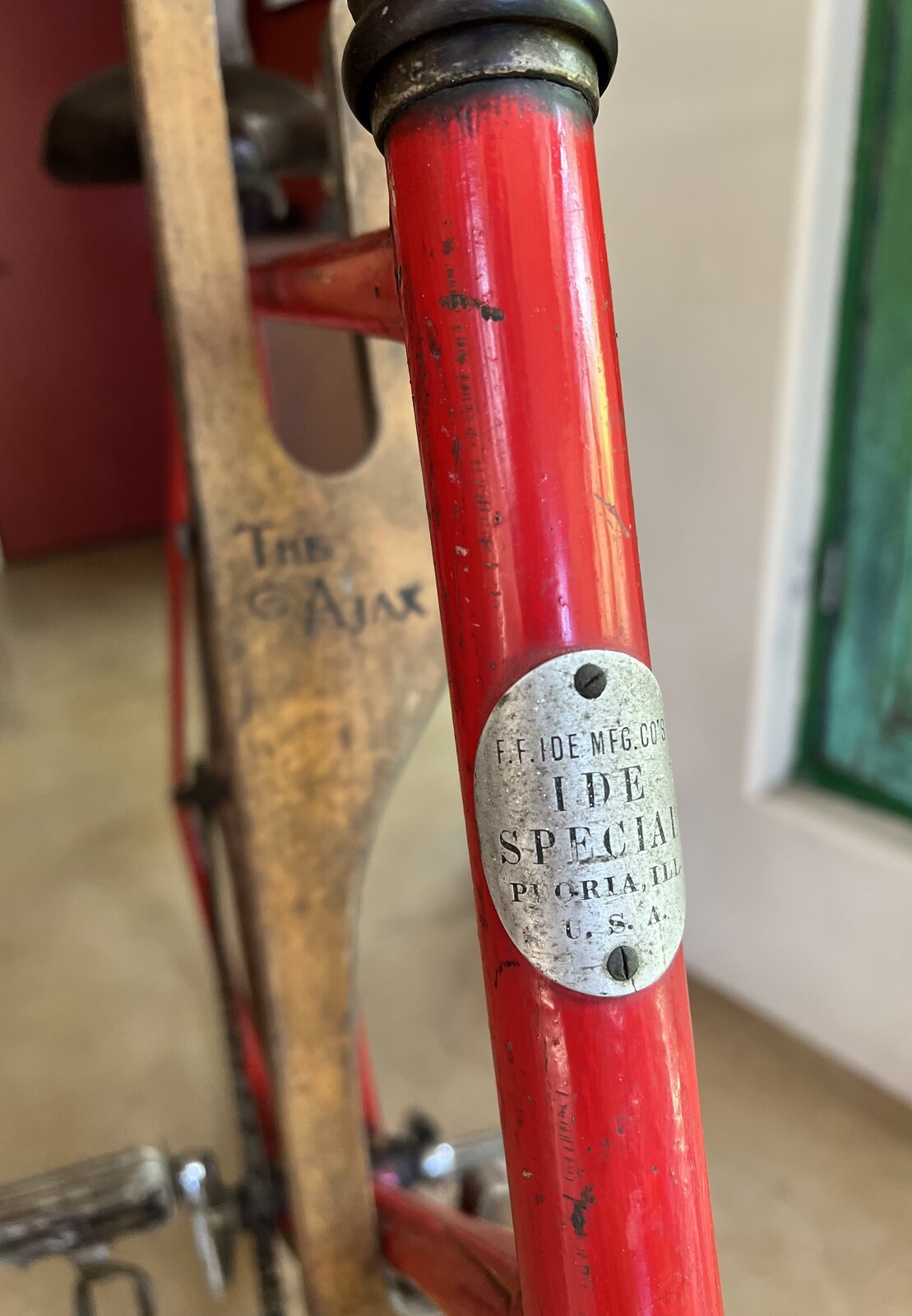 Last edited: