1895-99 EC Stearns Chainless
Pretty Sure M Model - Very Hard to Make out.
Original paint is Excellent - killer gold box pins and filigree markings ( upper , lower tubes , fork ,seat tube and Head a tube )
Sharp Nickel plated -Sager Gearing
EC Stearns Syracuse NY stamped inner crank arms
Love the wishbone rear stays coming together and mounting as one to upper seat tube. ( sweet )
Beautiful Nickel Bars with Outstanding Grips
( seen bars turns to have racer profile )
Nickel "USA" stamped Stem
Nickel Post
Fantastic " Nassau" marked saddle.
Plymouth 1885 stamped wheelset ( very nice)
Rats
Text book Stearns scripted fork Caps.
This Stearns is an Outstanding somewhat Hard to Find original Example .
3 things to be noted :
1 nickel axle nut lost , possibly thought I seen
It somewhere but consider it missing and if I find it , it's yours.
Rear nickel dust cover on rear gear slight seam or plate crack ( minor just to note )
See pict.
Last- lower tube right side 1/2 way middle
Pencil eraser small ding ( 135 year old )
Up close I show but look at distant pict .
Not bad but needs to be noted to upfront
Sale.
$2800 packed like Hell and shipped to your Doorstep.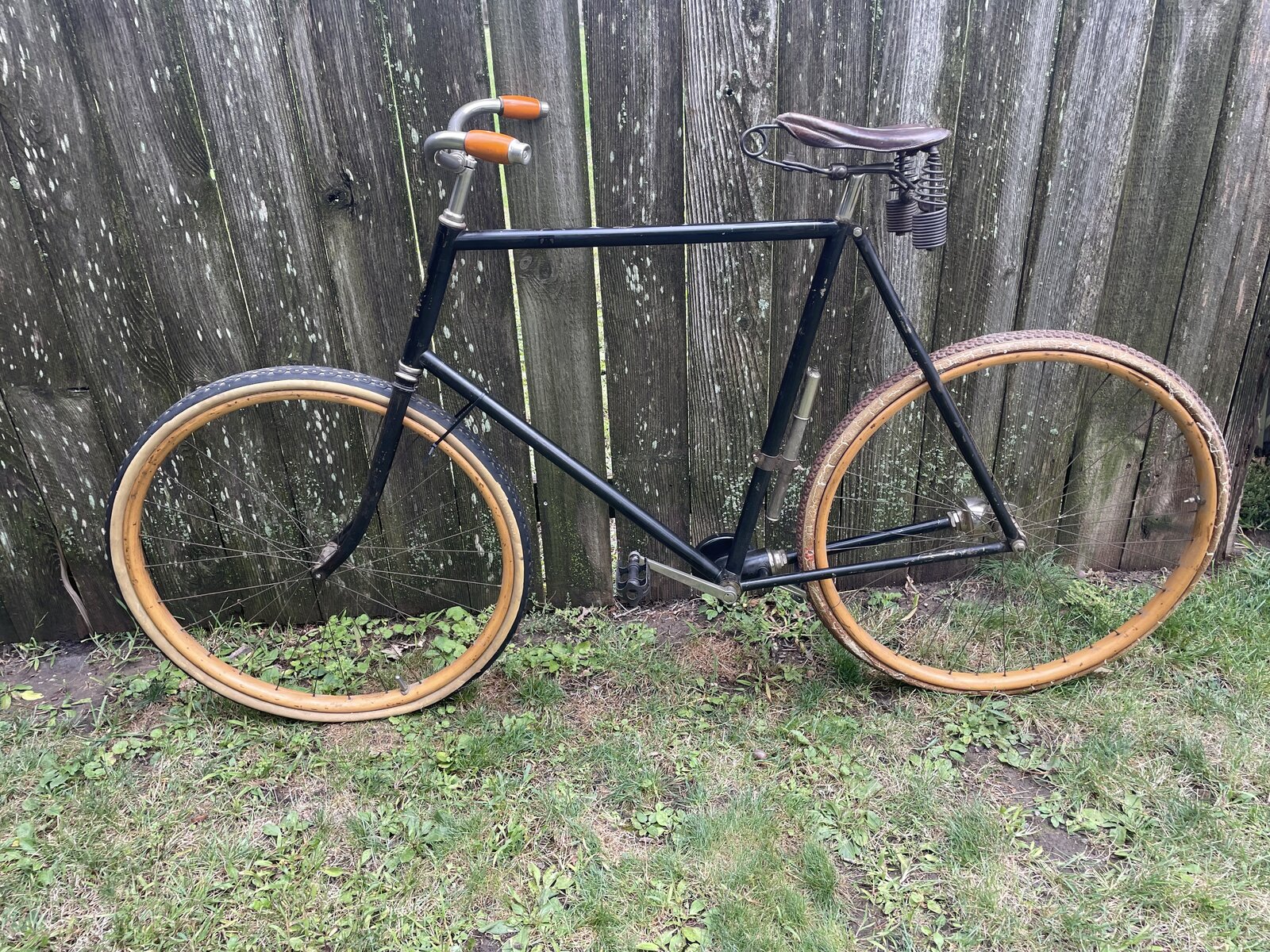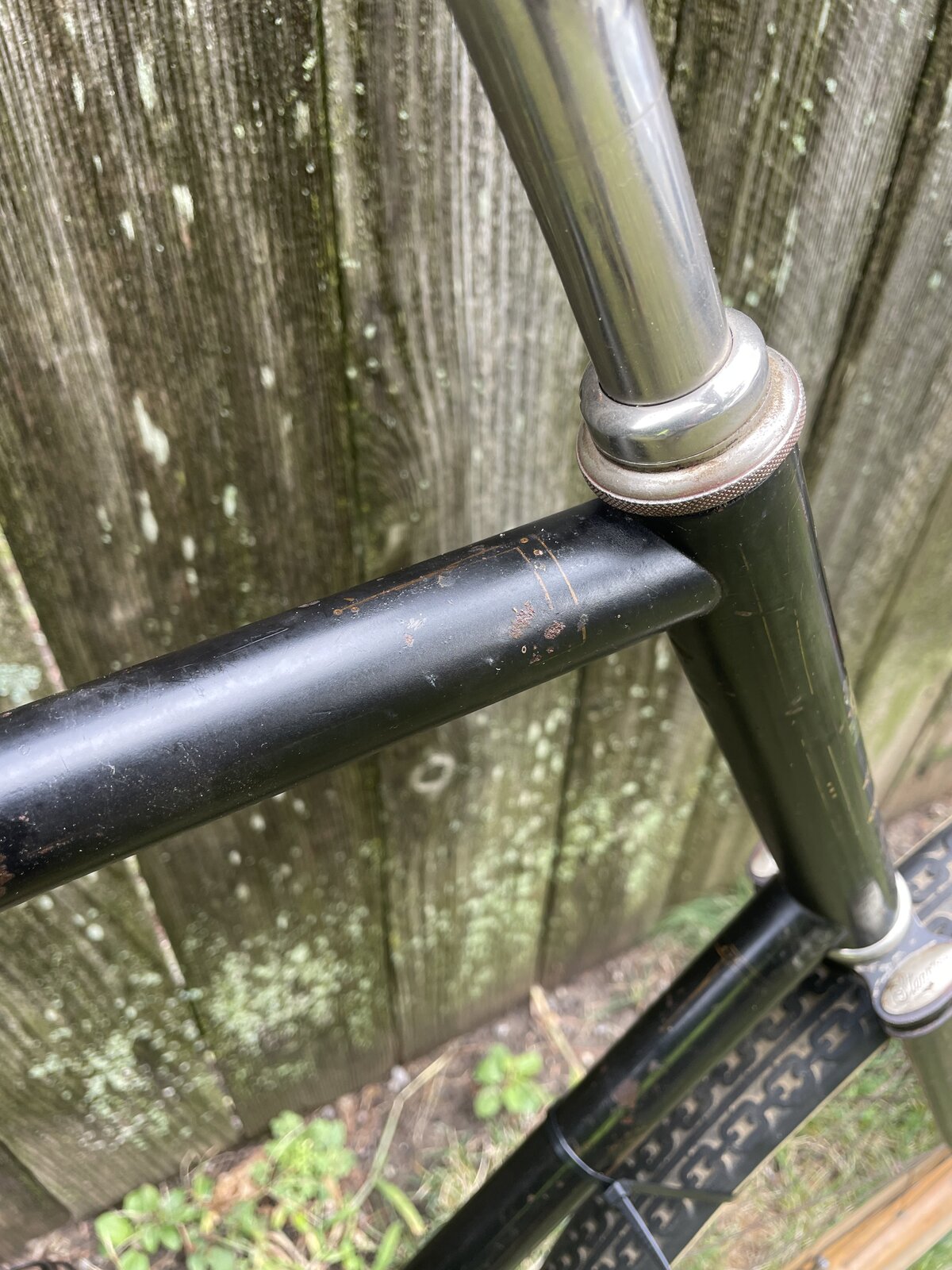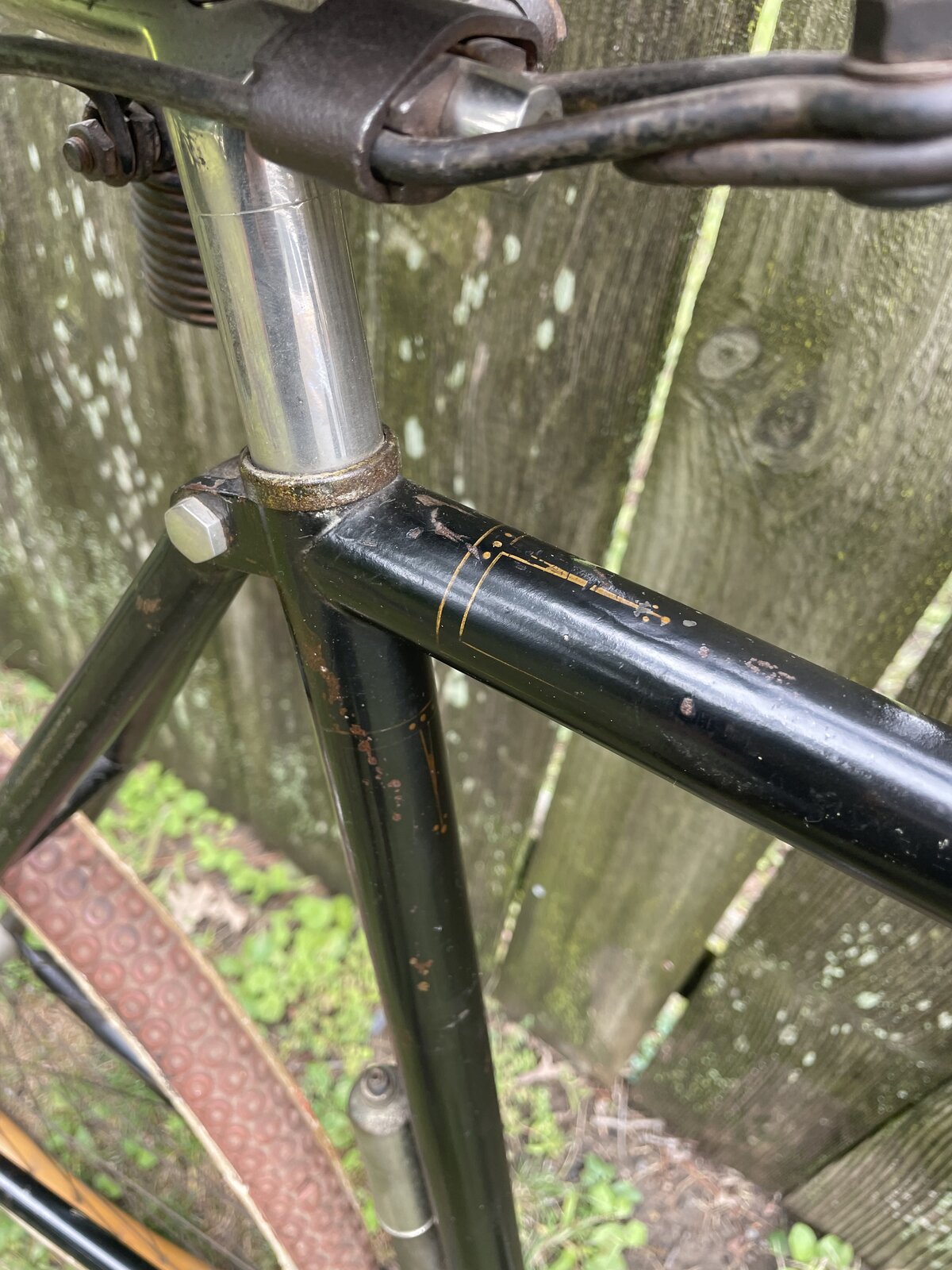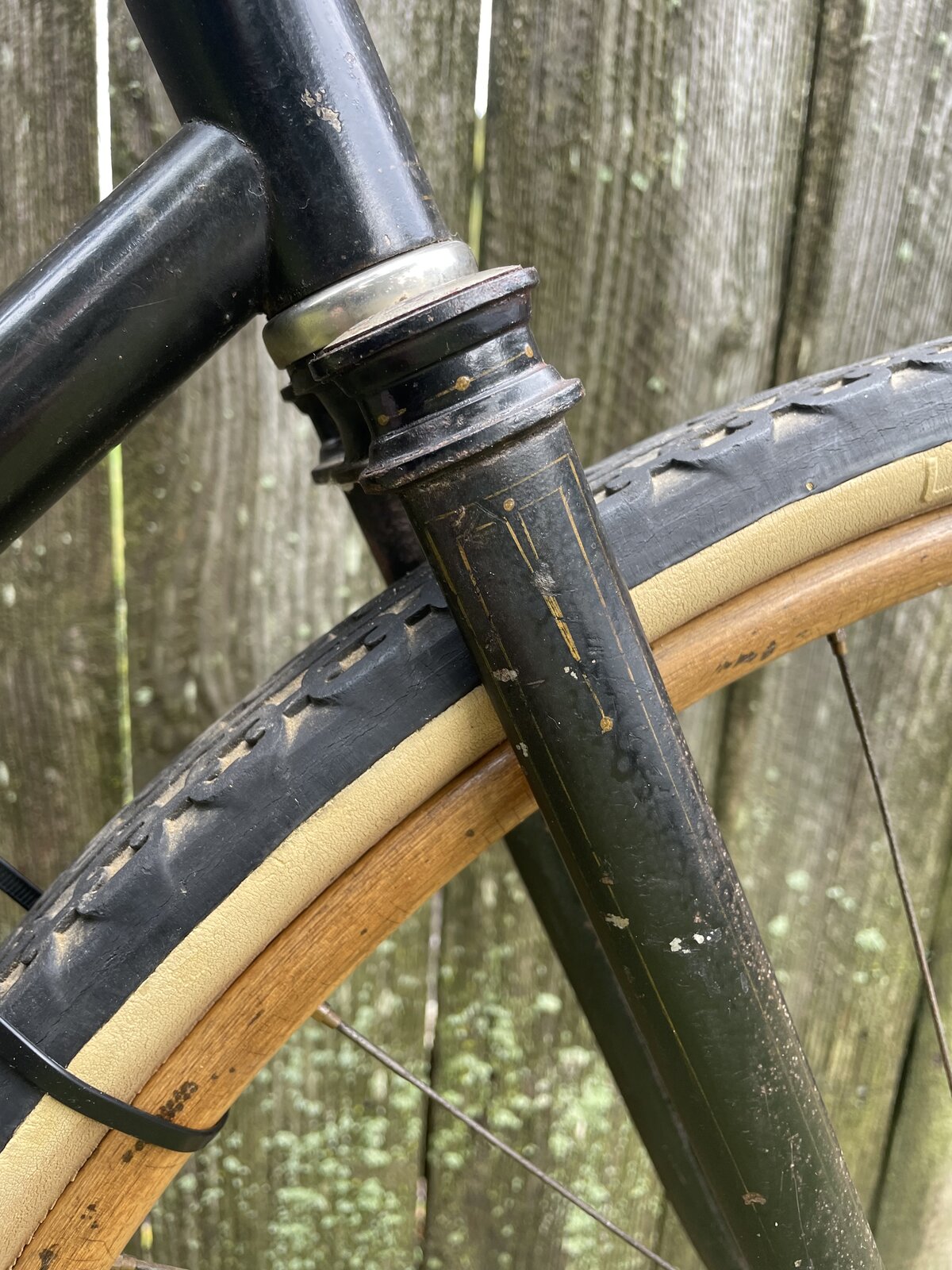 Last edited: