1897 was the first year that Black MFG / Tribune offered a triplet model in their catalog and it was immediately popular.
This is one of those first year models, distinguished by just a few small variables from the triplet models of the following few years.
This particular bicycle features a great deal of early hardware that appears to be a 'team build' including the interesting paint work.
Heavy duty wheelset with 40 hole rear
Black MFG dual clamp stem on front end (advert attached)
Block chain throughout all three drive lengths.
Five out of the original six interesting racey pedals still survive, one crank arm was damaged at the pedal mount but it is still present to be repaired or replaced in the future should you desire.
There is minor damage throughout. I would consider this machine to be "retired" and worthy of being displayed with respect rather than ridden clumsily by drunk friends on a boardwalk as was the tradition in the mid 20th century.
I rebuilt this machine from frame state in an attempt to recreate the power of the original build and team which piloted it.
Included in this sale is an original cabinet photo of a triplet team and their many supporting members, quite a proud crew. Multiple variables lead me to believe this is a Tribune triplet pictured but I cannot be 100% sure.
I am happy to add any more photos necessary for any serious parties.
It can be held until pickup or delivery can be arranged from Richmond, VA.
If pickup is the plan I can offer help in handling.
$4,000 USD via cash, check, or MO
Barter options available in a case by case basis
Feel free to ask any questions you may have.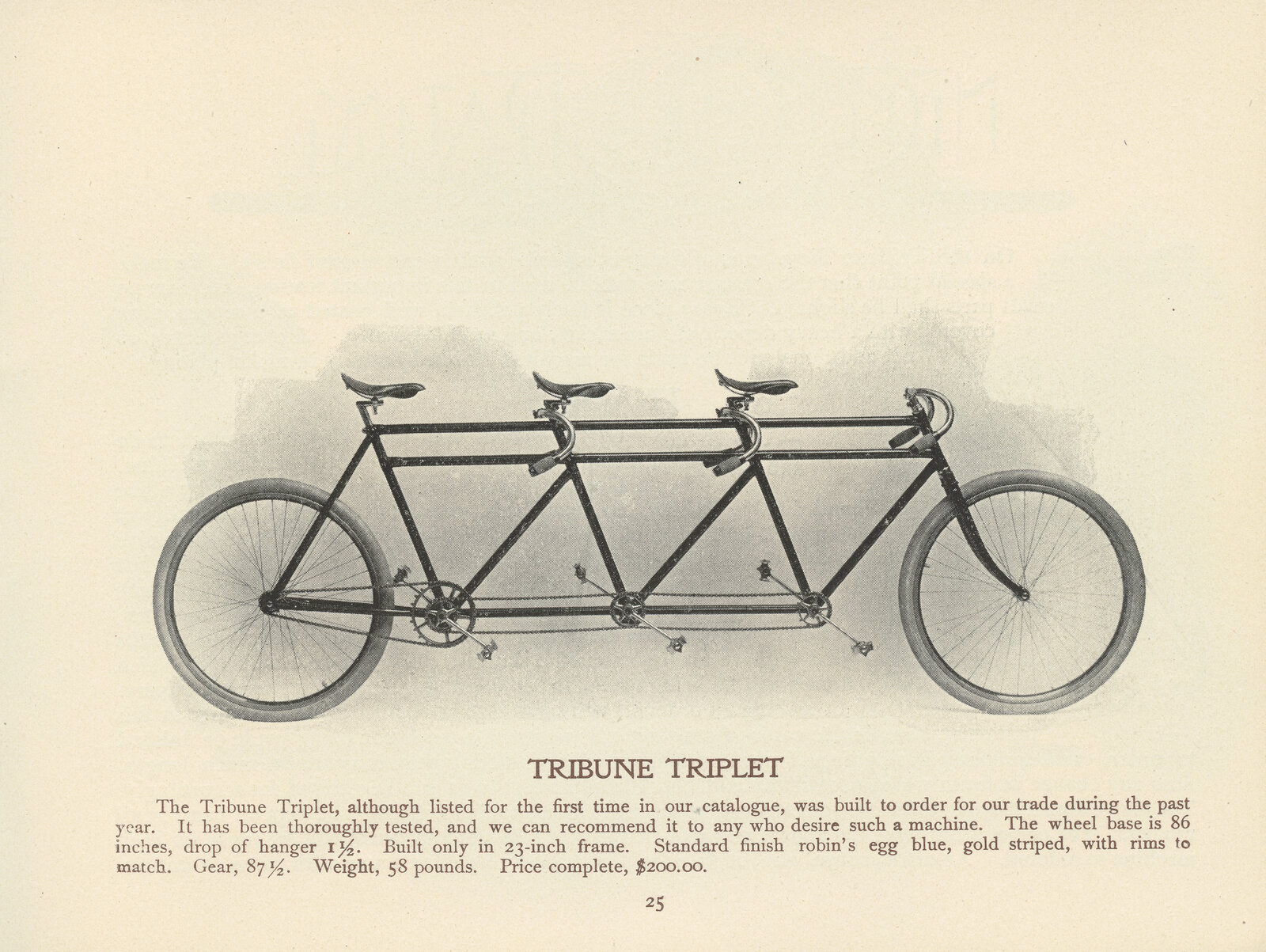 Last edited: