Feb 11, 2012
1,220
2,012
Burbank, United States
Offered here is a 1898 Columbia Model 49 Factory Racer
______________________________________________
It has the original racing saddle as per the catalogue ( for display only )
It has the original factory "Porcupine" hubs and also spokes are original factory tied & soldered.
Wood dropped bars and set up same as the great champion cyclist Conn Baker - pic attached
No seat post ( easy to find I've just never put one on ) and no pedals. I do have the factory racing pedals which I will sell along with the bike should someone want to buy them separately. They are NOS and the only pair known to exist ( RARE ). You can see them where the bike is sitting alongside an original 1895 Cycles Clement poster by PAL.
Price $1 (obo) shipped in the U.S. - Paypal only please.
Thank you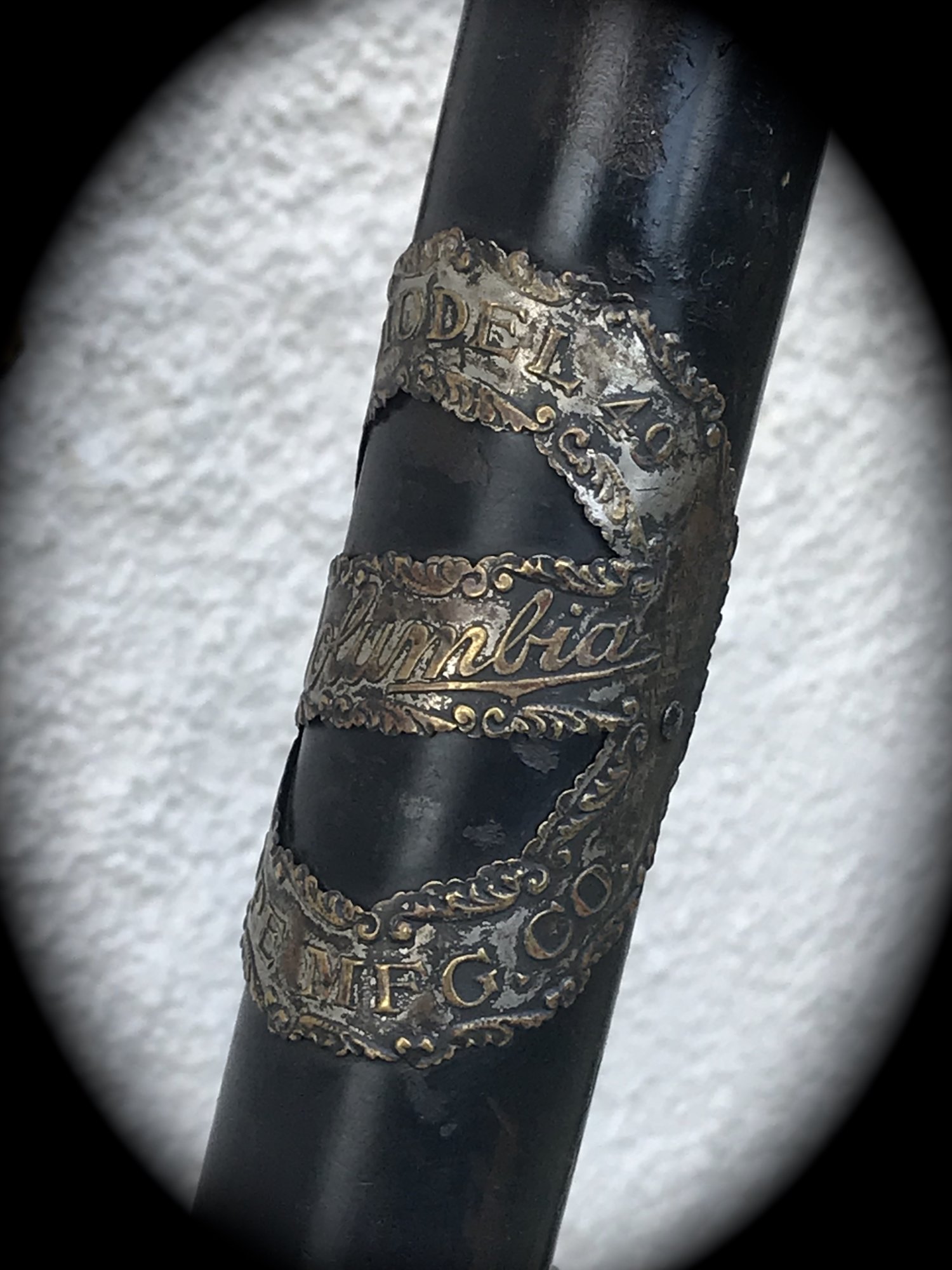 Last edited: