For your consideration:
1899 Columbia Model 59 bevel gear Chainless.
24" frame center of bb to top of seat tube.
28" original wheelset
Killer bike with most original gear you need to get it back on the road.
Original "porcupine" hubs laced to original wood rims.
Fixed gear drivetrain, turns easily and engages but will need to be serviced before riding if that is your plan.
Saddle is a period original re-covered for regular use.
Open to trade
$1,800 shipped CONUS or $1,600 prepaid delivery to Hershey.
Last pic shows a little ding in the top tube, only minor damage present, hard to photograph.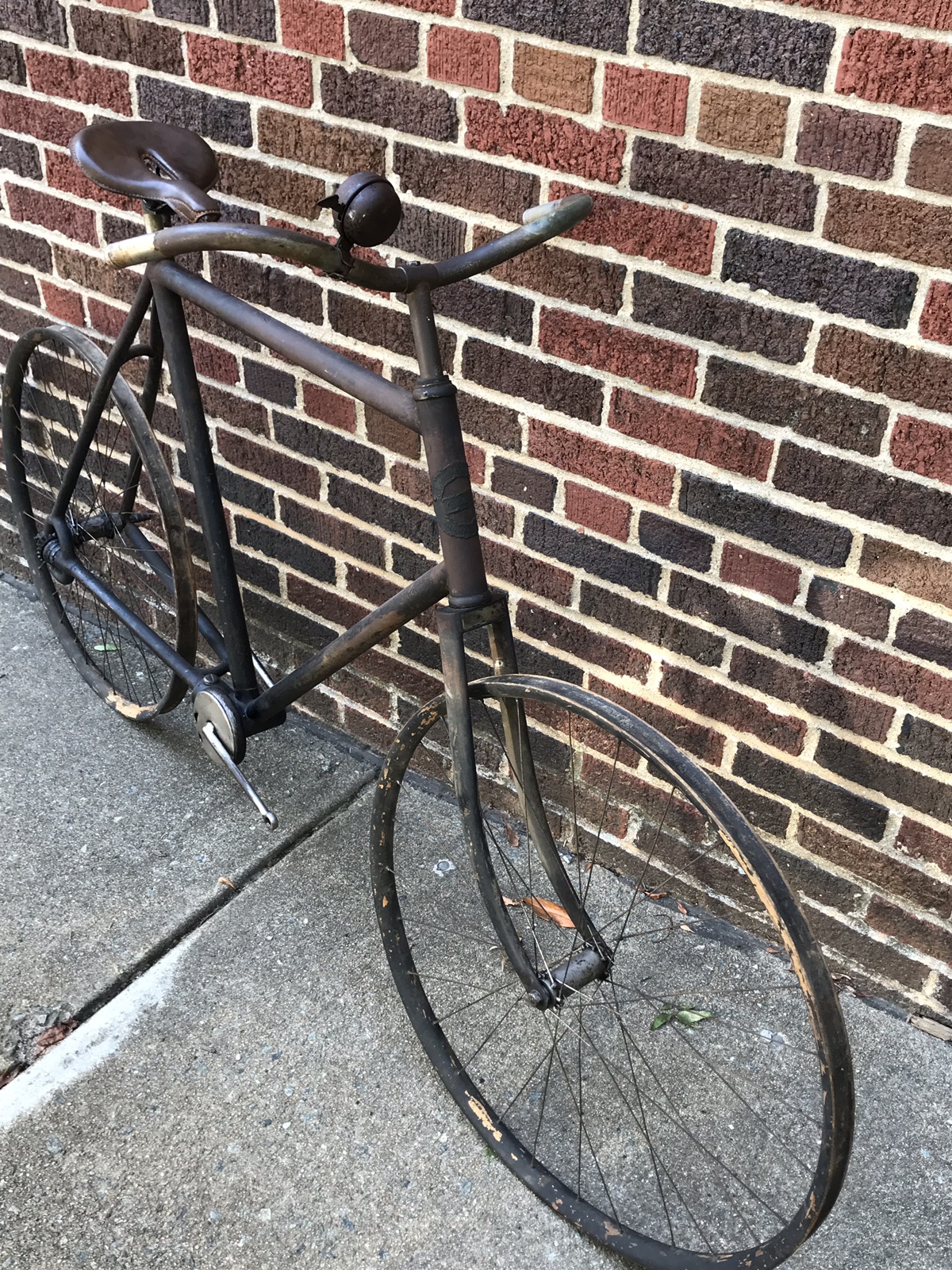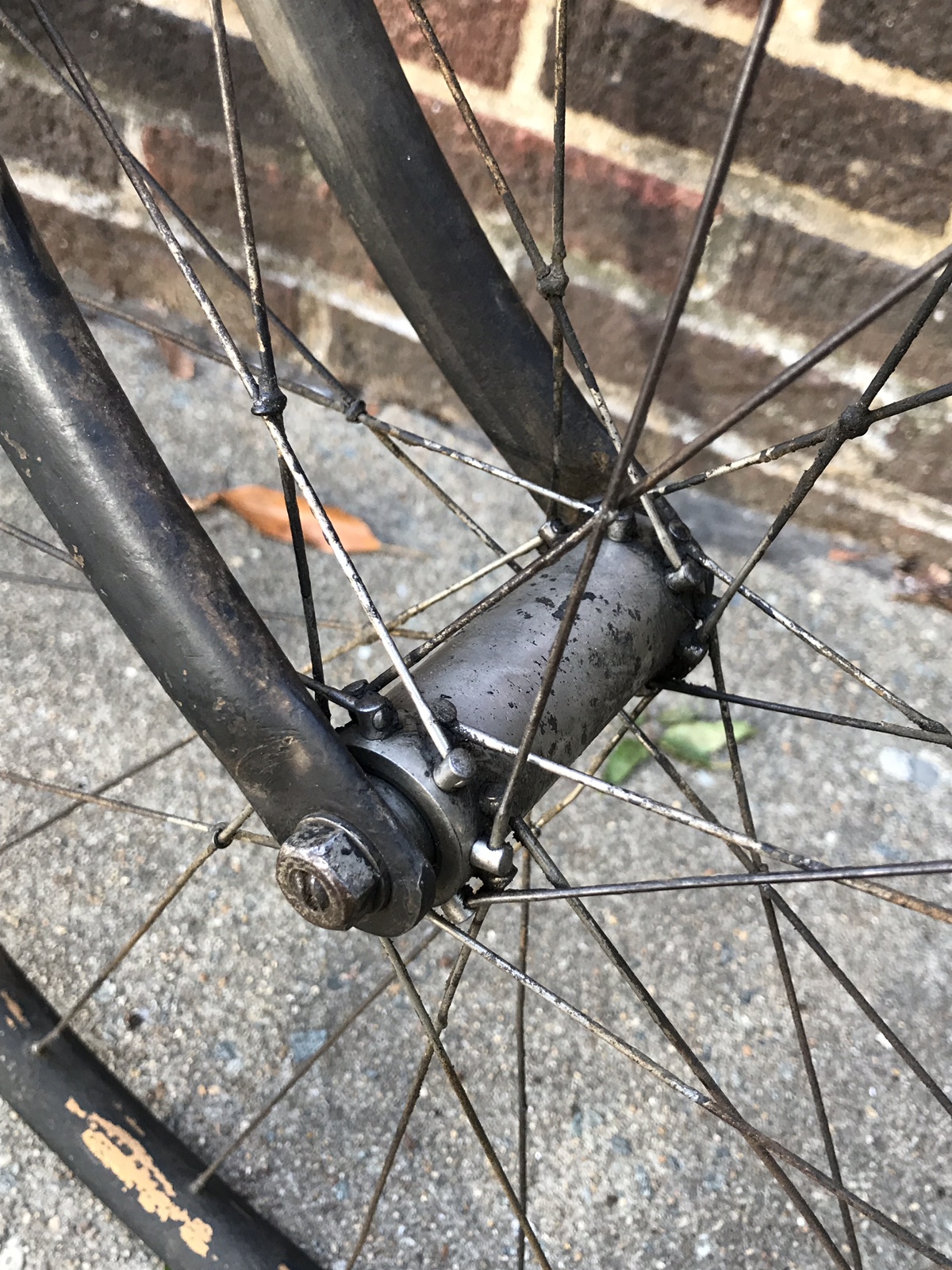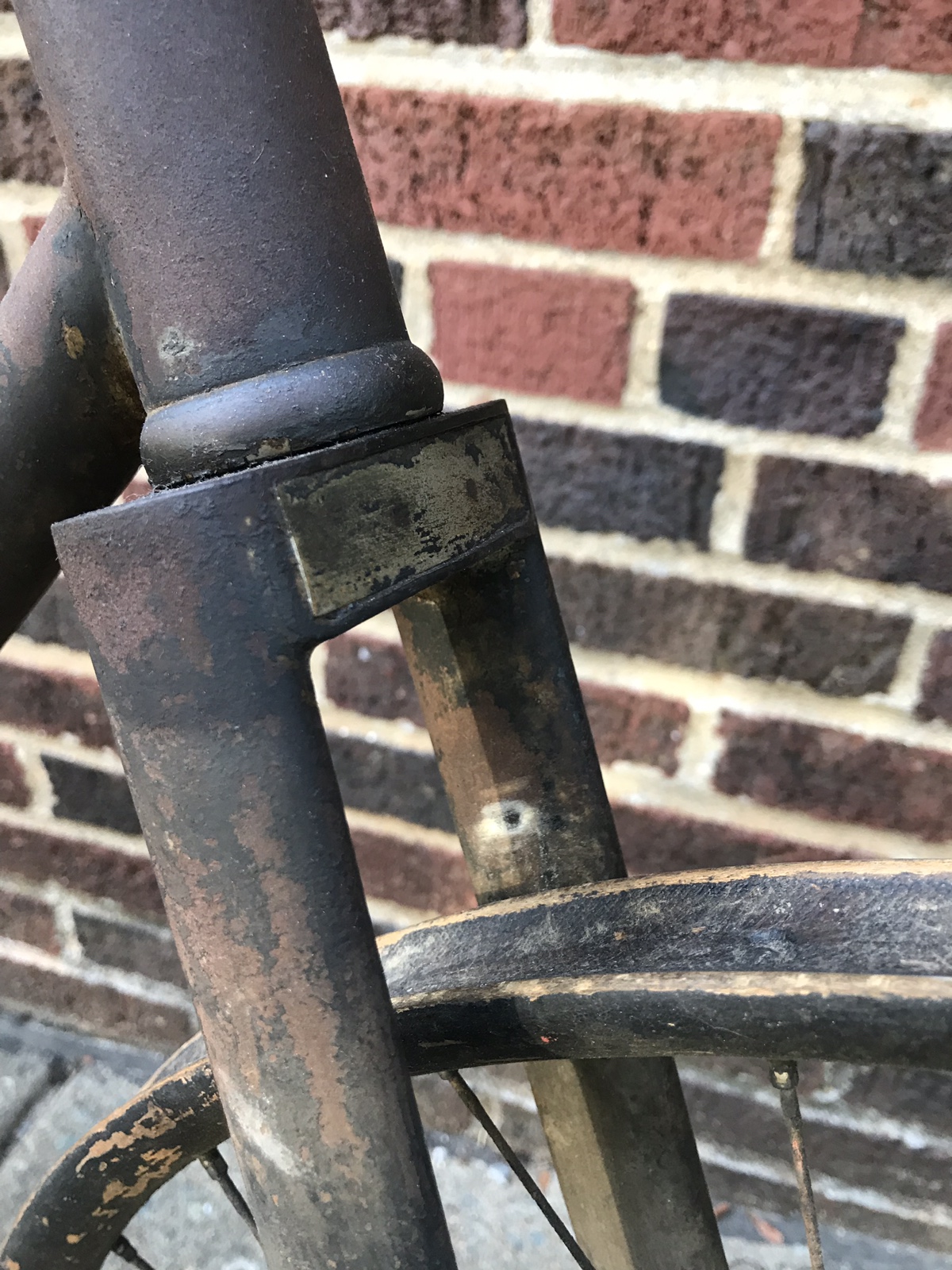 Sent from my iPhone using Tapatalk