July 15, 1899 issue of Scientific American magazine. It measures approx. 16" x 11 1/4". Six pages total. It features a write up of Charles "Mile-A-Minute" Murphy's famous ride behind a speeding Long Island Railroad train on his Tribune Blue Streak. He covered the mile long ride in 57 seconds averaging 62 mph (!). An incredibly daring feat at the time. The article is a page and a half in length plus another half page editorial at the front of the mag. The article has the famous picture of him behind the train as well as some excellent diagrams of the specially designed and fabricated wind sceen behind the train, the plan and profile of the course and details of the track. This is a scientific journal so the article is nicely written from a technical perspective. Lots of great information.

The magazines other articles are related to early american technology and there are some amazing ads on the last couple of pages including bicycles and accessories.

Condition-wise there are creases, small tears, toning/foxing and small stains on some of the pages. It was folded in half at some point. See pics for condition or let me know if you have any specific questions. Asking $35. Now $29. shipped to CONUS. PM me if interested. Thanks !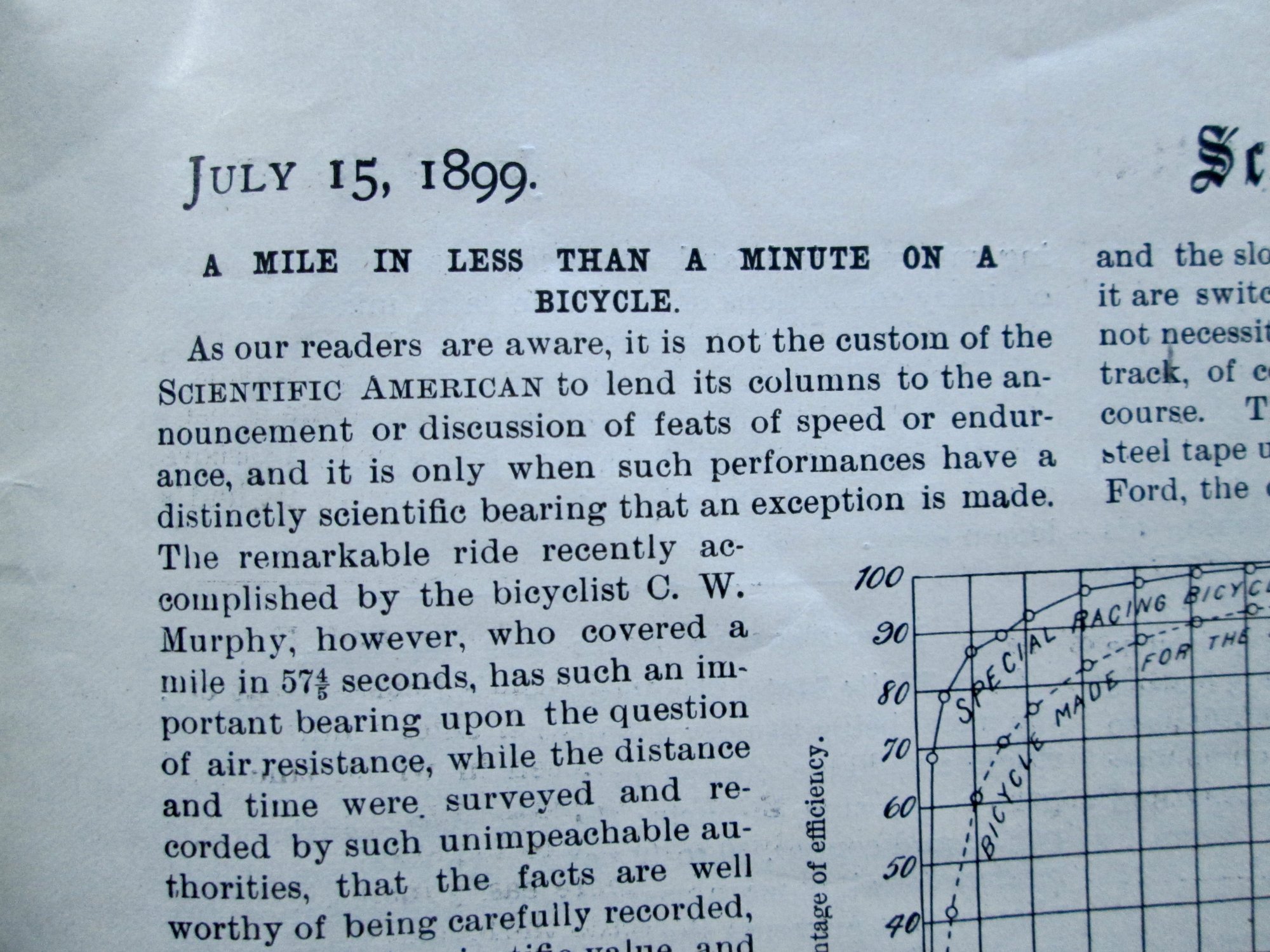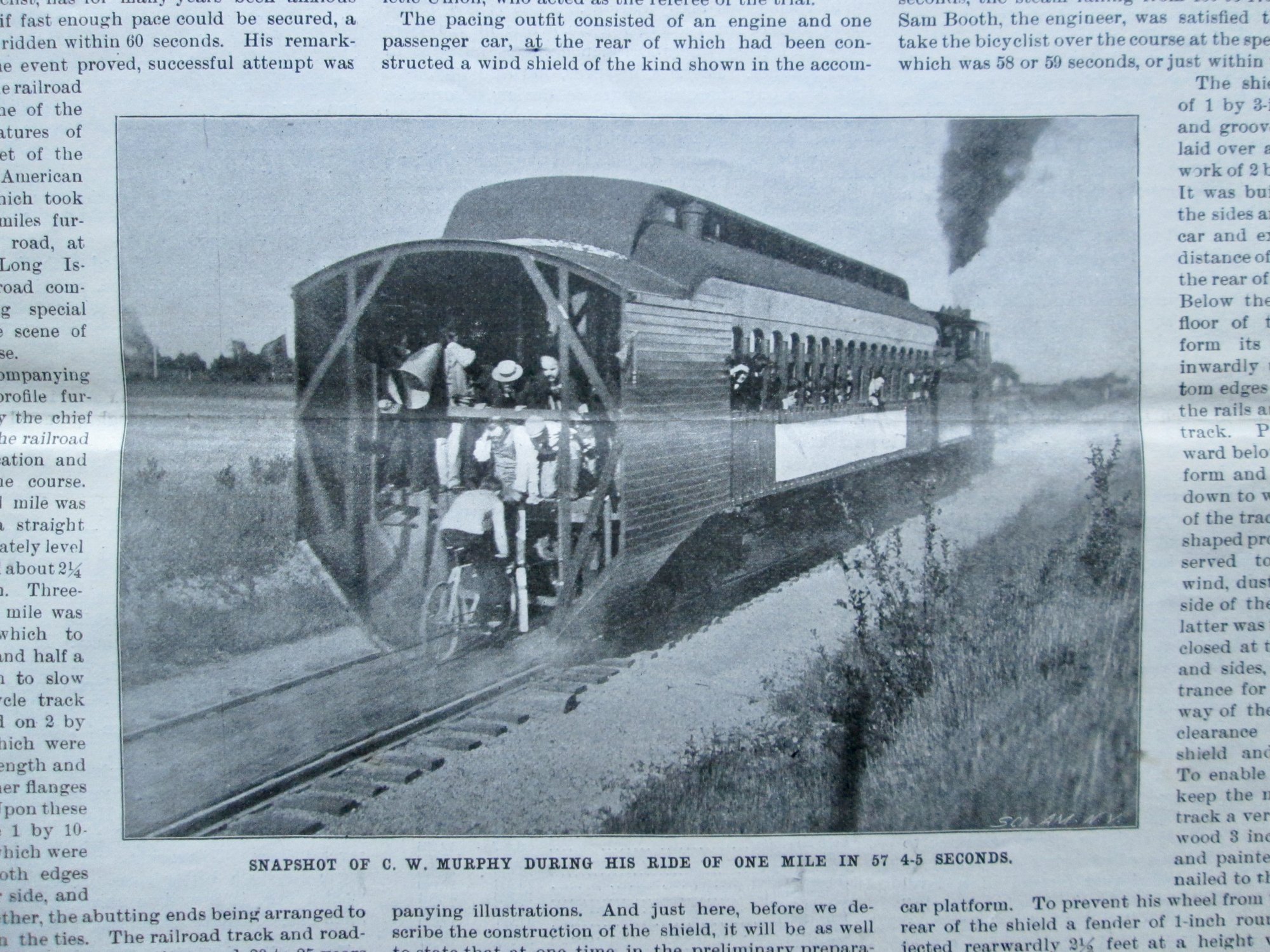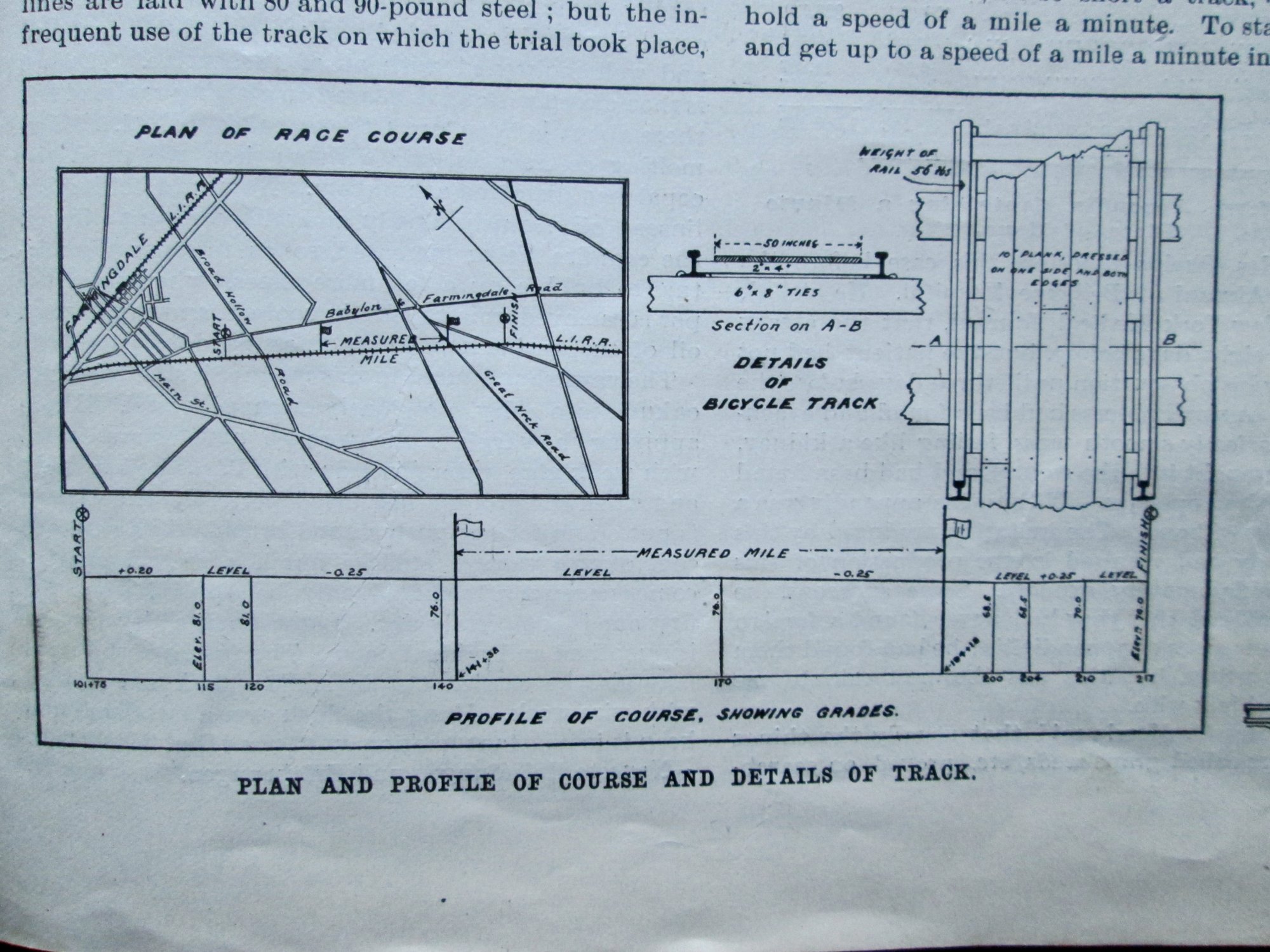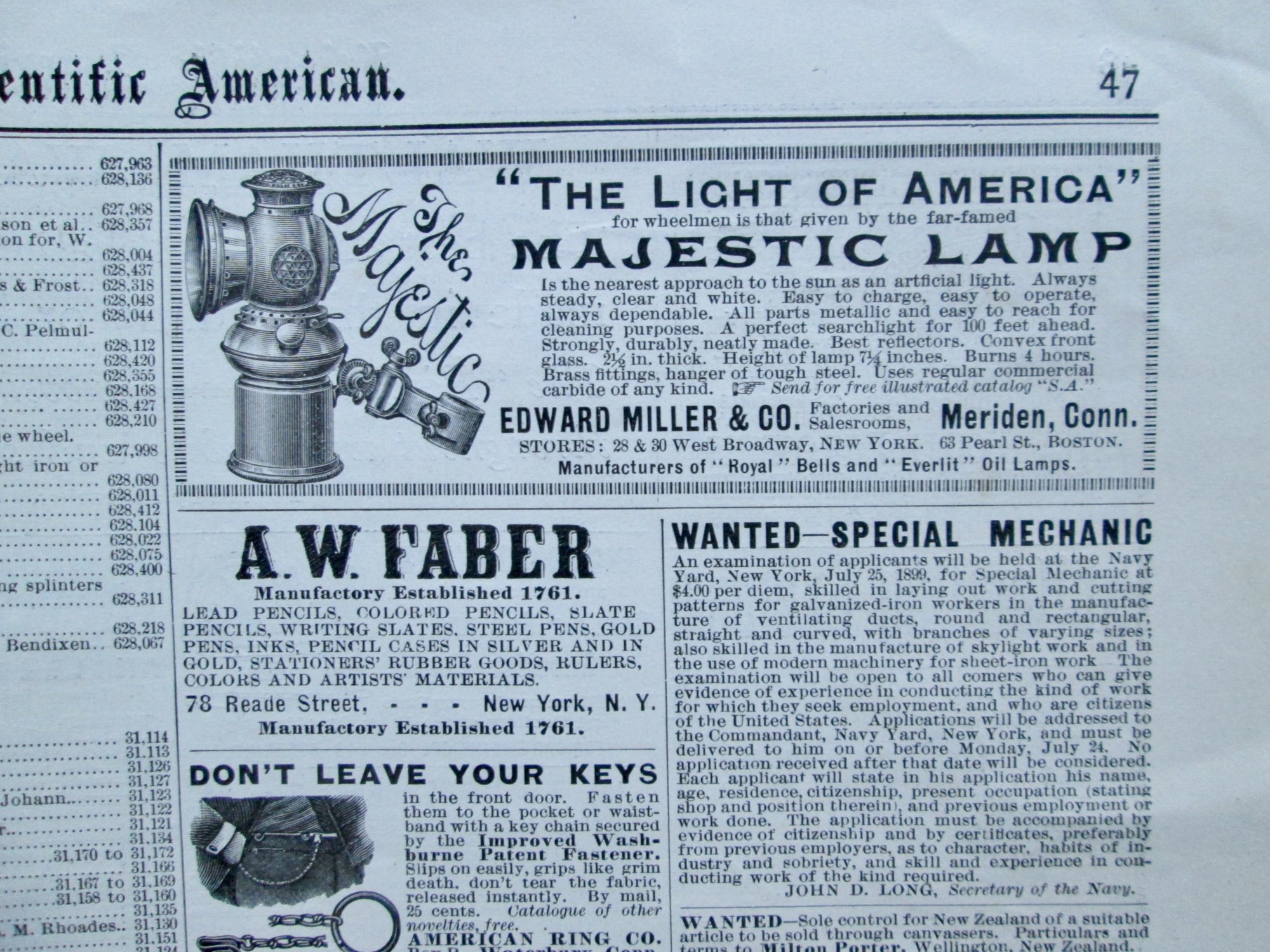 Last edited: