$400 + shipping. PayPal as friends and fam, or usps money order or cash in person.
Local pickup is free. Buyer pays shipping otherwise.
Decent condition racer frameset Size: 22" -- seat tube measured center of crank to top of top tube.
Unsure of year but sometime during the early part of the 20th century. I've seen others with this badge that are said to be around 1905.
It is an Iver Johnson mfg frame and is well made. Serial is unreadable but located on right upper seat tube.
I'm unsure if the paint is original. There are no obvious overpaint, though there are plenty of paint chips.
Bottom bracket bearings and headset were cleaned and lubed very few miles ago and are in great condition. This frame uses Fauber threaded cups.
The frame has been sitting around my shop and I'd like to get it to someone who wants to ride it. I found three dings in the seat stays (right side are pictured with red arrows one on left side is barely visible, but about halfway down the stay) and a rub spot on the inner upper right seat stay.
The fork has a slight forward bend that could likely by bent back. It starts at the legs below the fork crown.
I've represented the condition as best I can—pics tell the rest of the story. Also includes seatpost.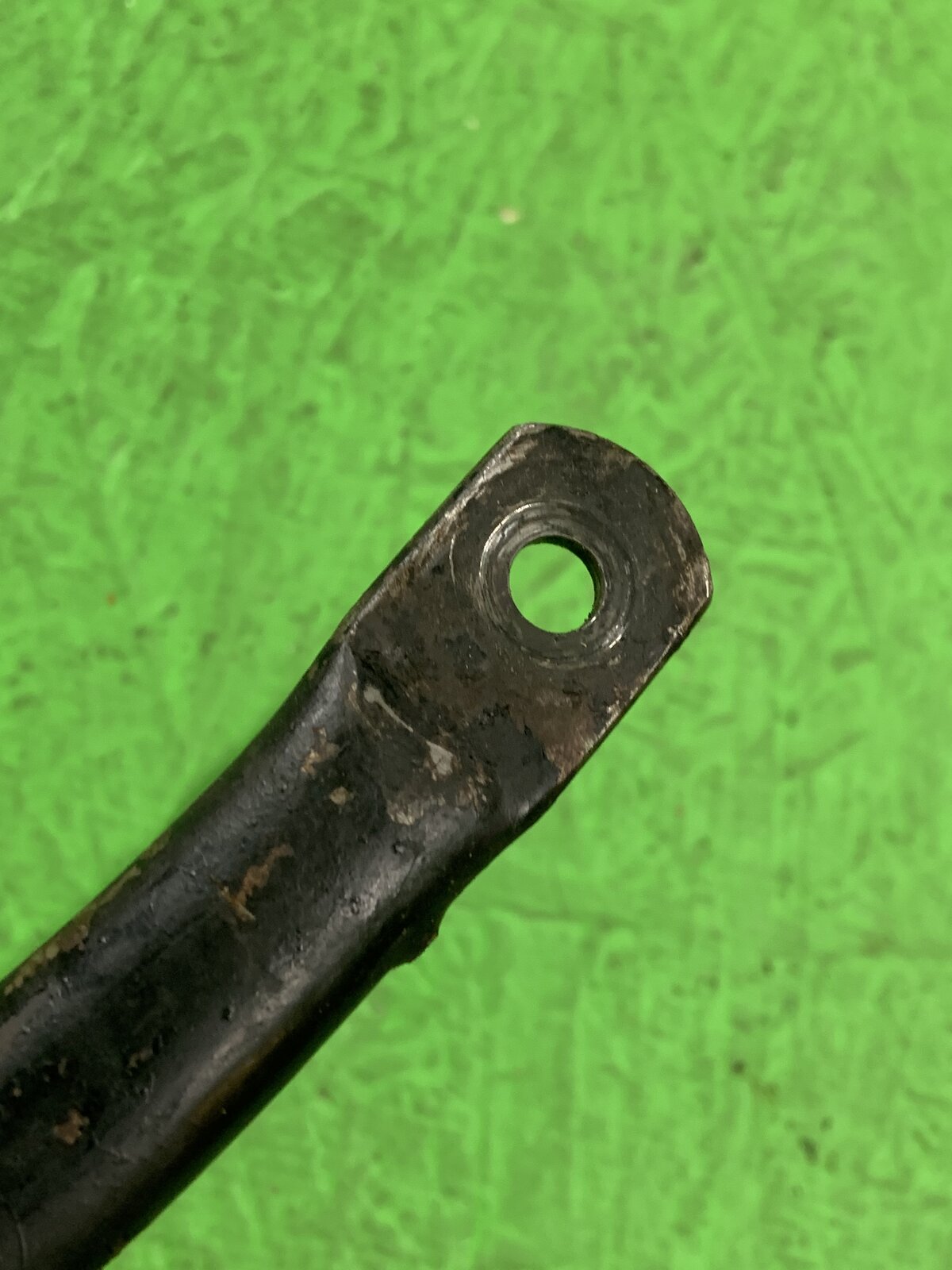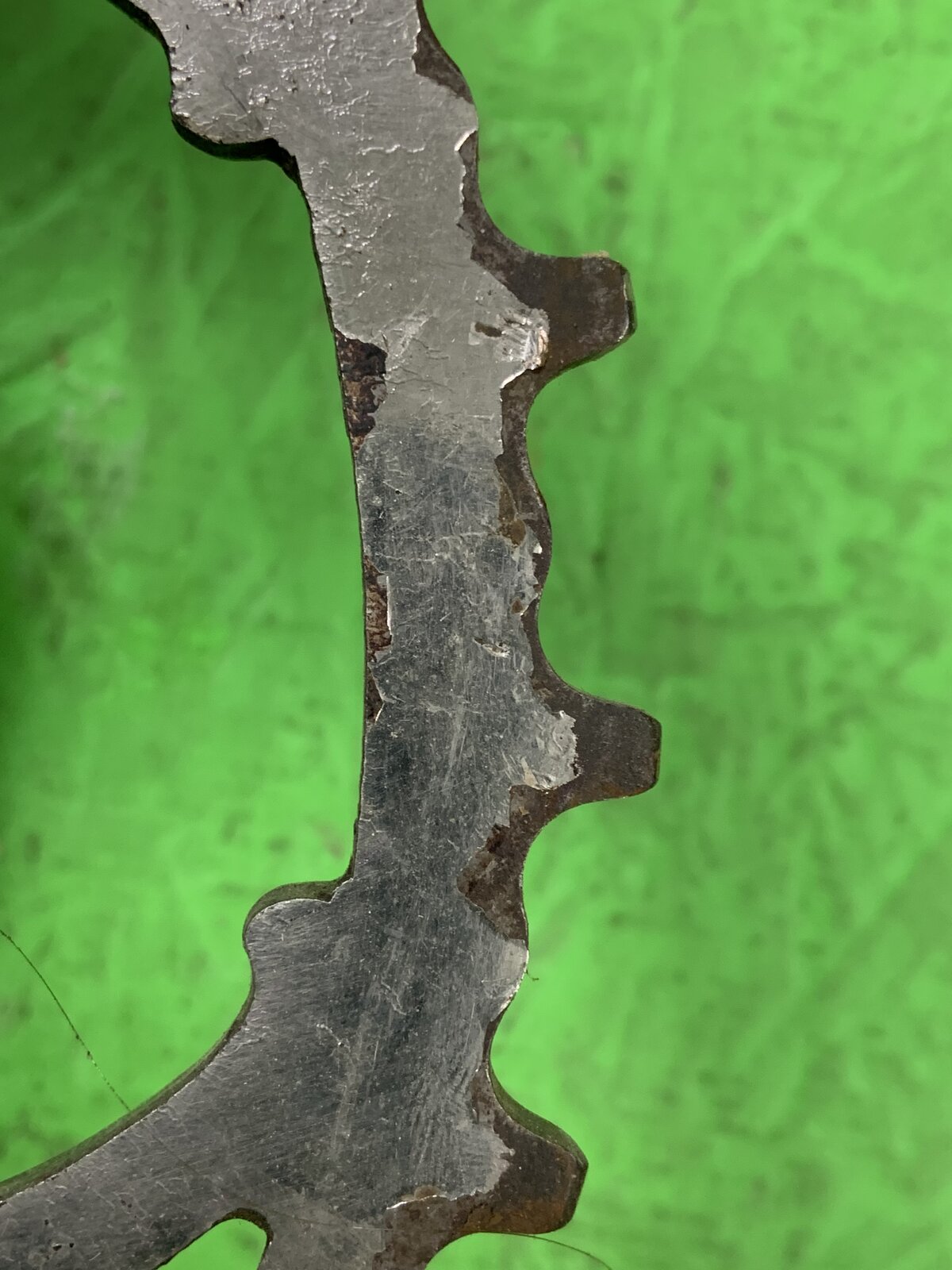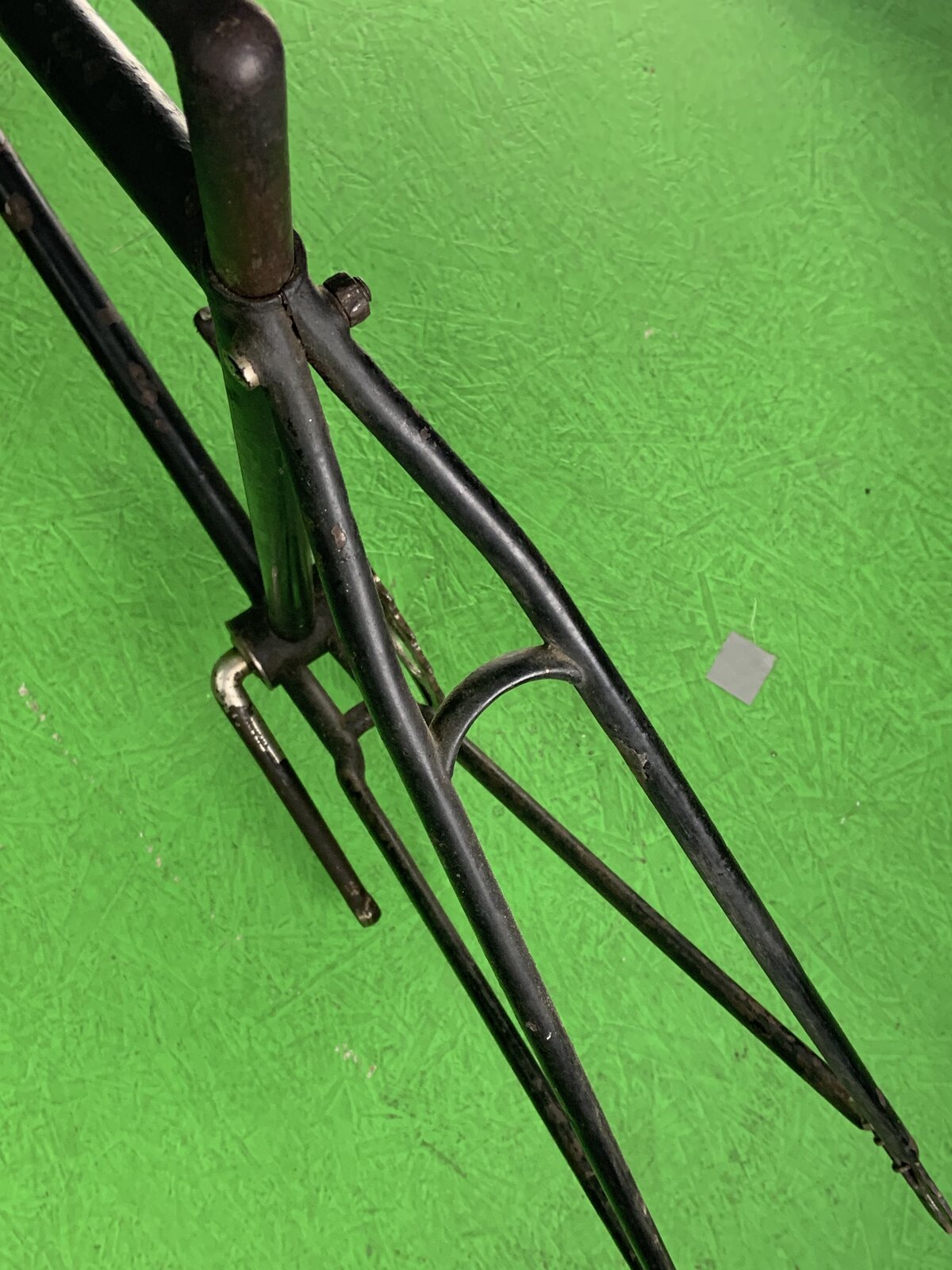 Last edited: