I had picked up this Bike earlier this year and finally Have had a few minutes to take it out of hibernation to oversee all the cool detail .
I had found these few Ads listing Racycle Model 152 ( posted below )
This Bike Definitely started French Grey with green darts and headtube . Red pins based on remnants that are clearly still visible
See they list optional 152 A model
Any other literature would be great .
Like to see a fendered 152 Model image
Louisiana-medallion still present
Kelly bars , grips , saddle and paint scheme definetly follows ad lit but wondering if there was a Model 152 offered during multiple years or only 1910 which looks to be what is shown in add
Also looking for info on these Killer caged pedals that came on this Racycle
These I have not seen before
Catalog says equip with Star pedals
Any input would be Great
Thank you in Advance
Mark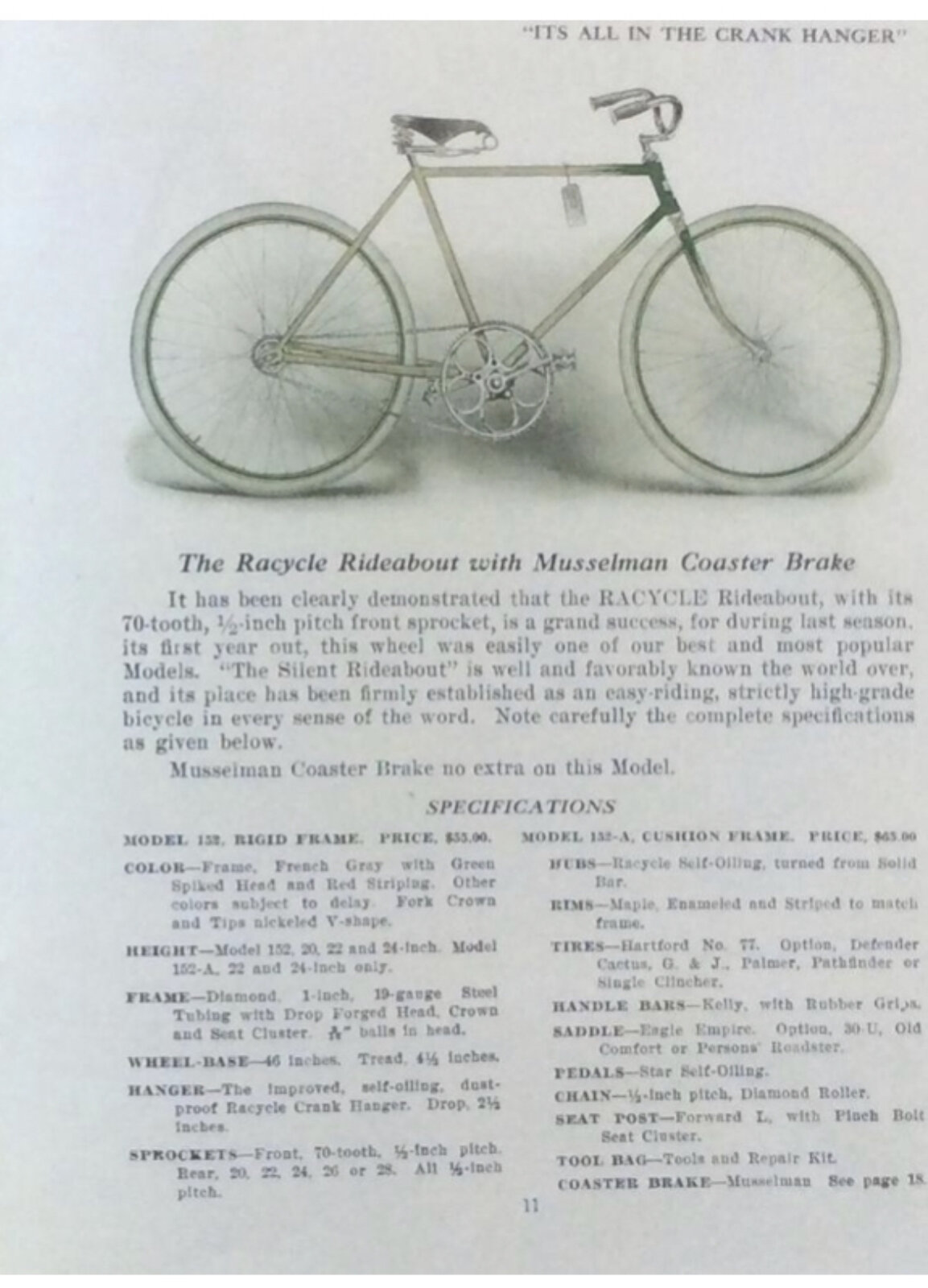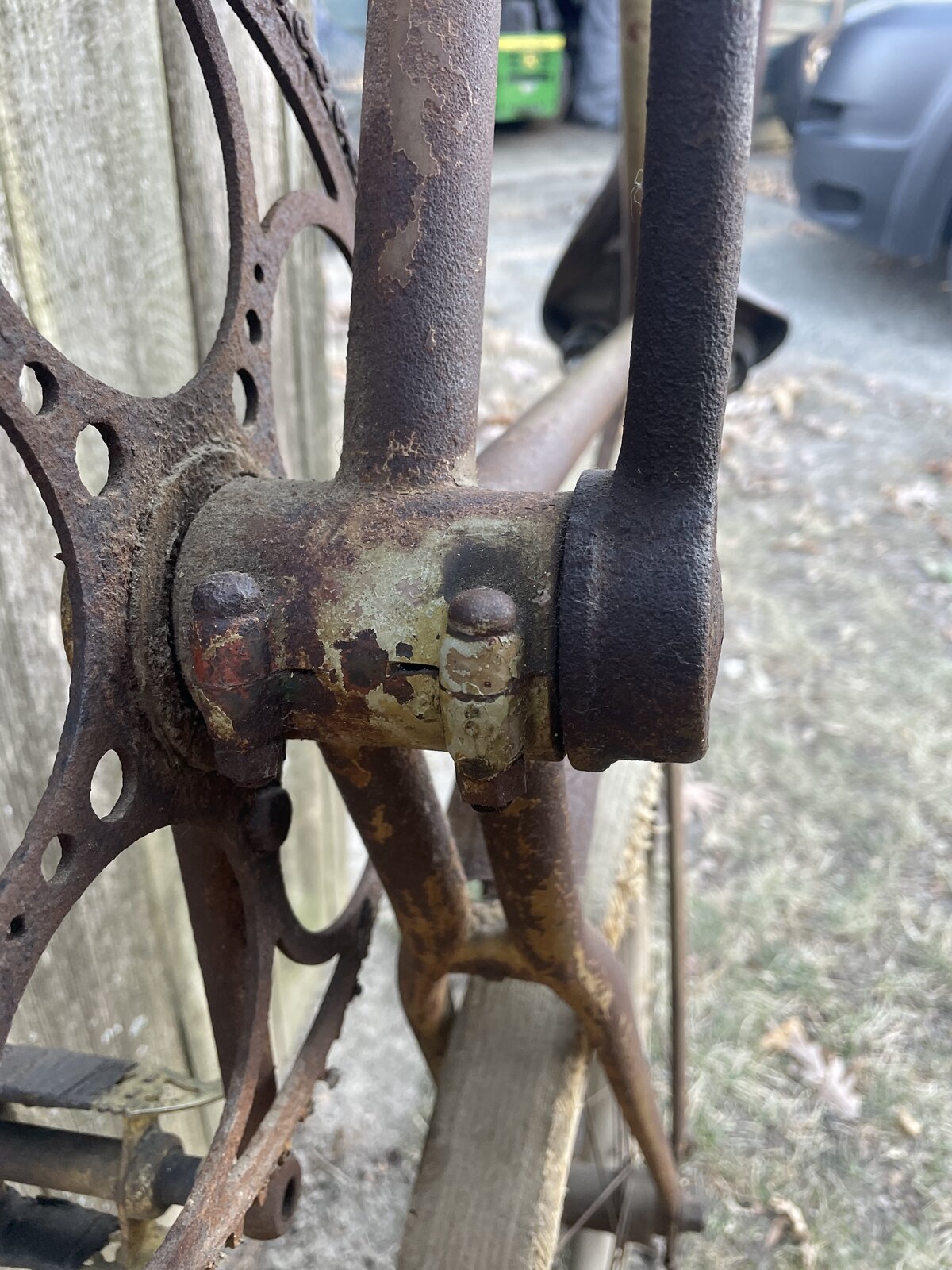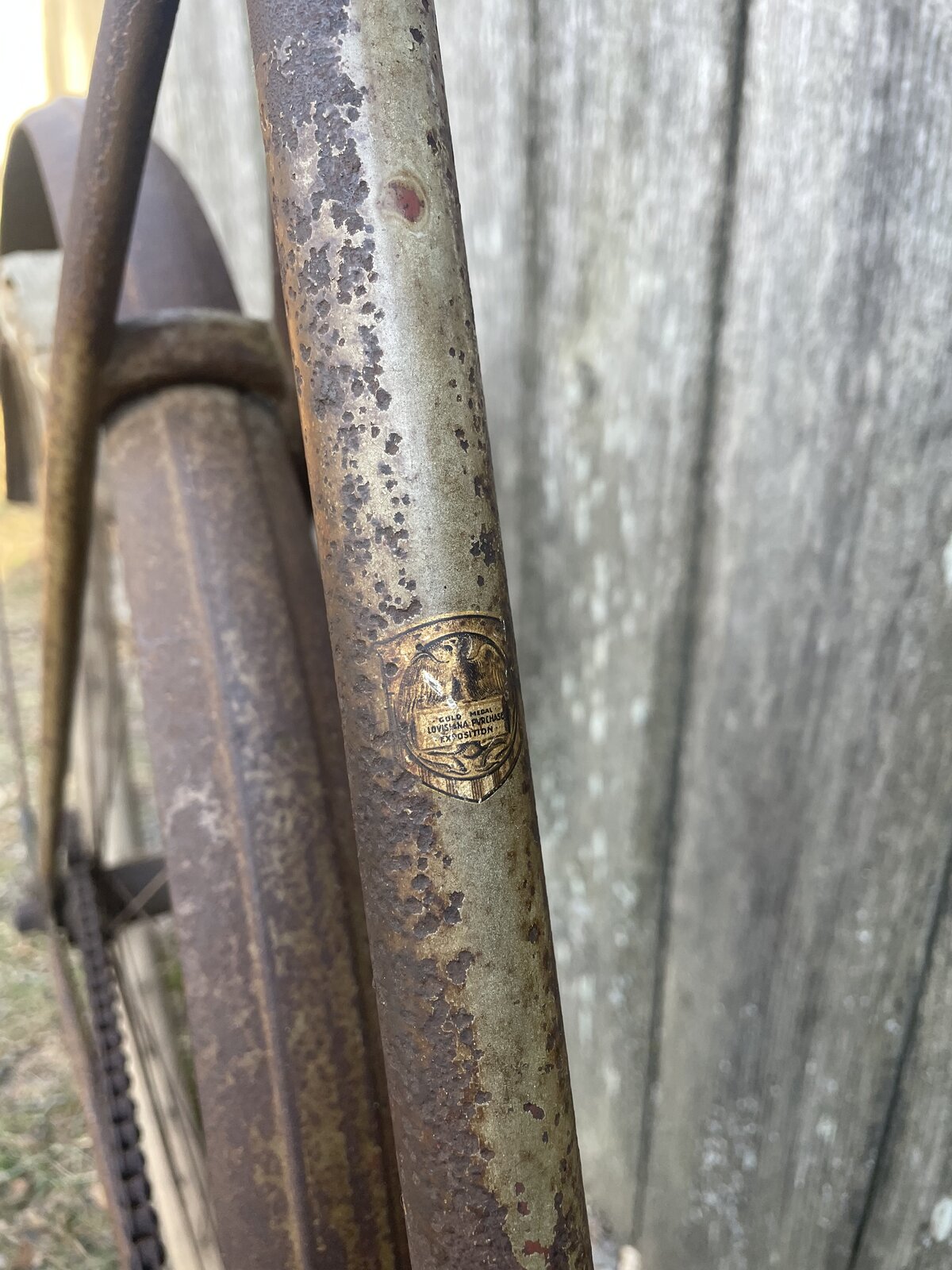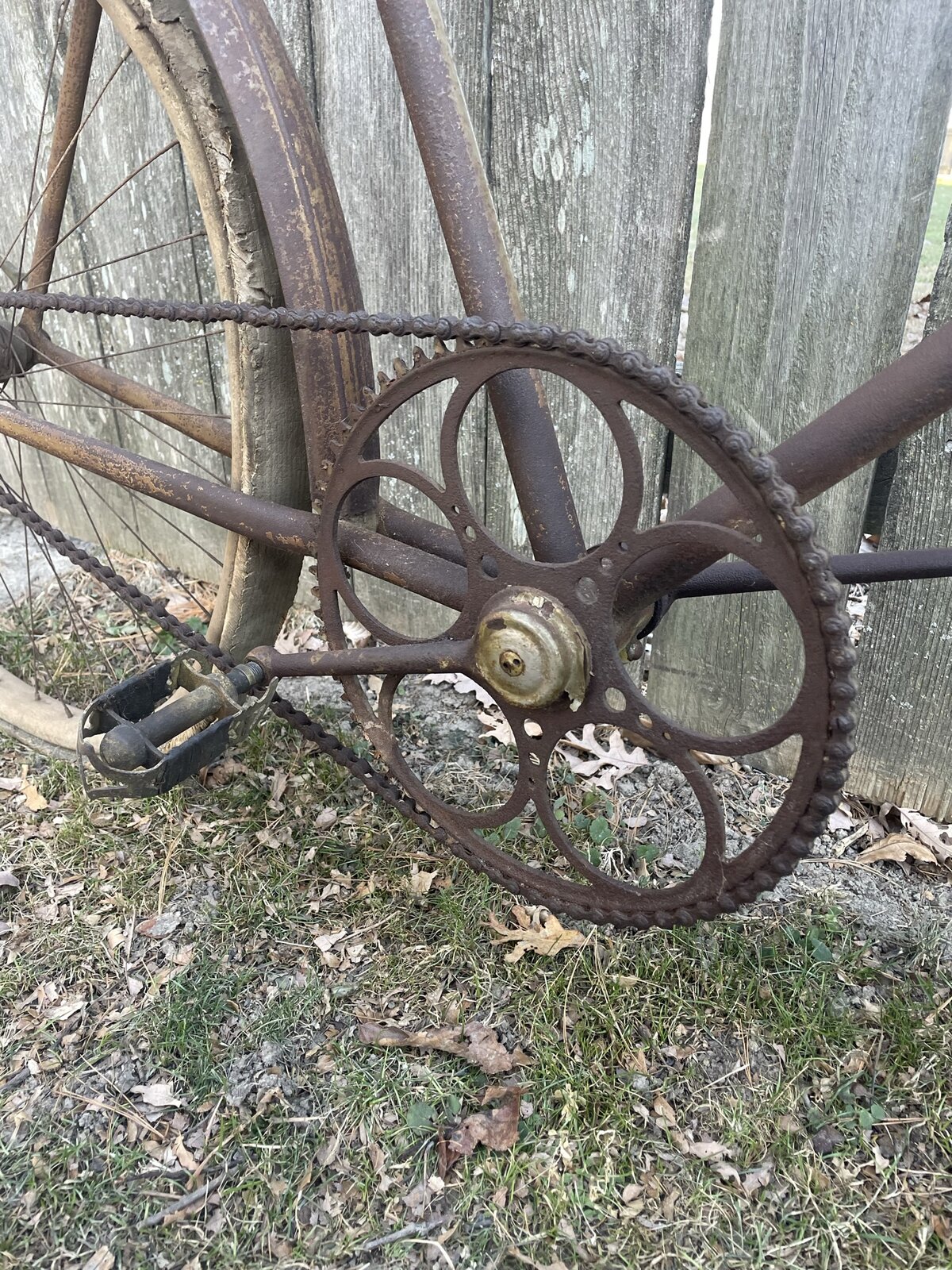 Last edited: