Mar 5, 2013
2,334
Richmond, Virginia
I've been working on buying this bicycle for over a year now, yesterday was finally the day.
From photos initially I couldn't tell where the overpaint stopped and if there was anything original beneath but I suspected given the overall condition that OG paint was there.
I got lucky. After a few hours of tedious paint removal I've found the original "French Grey" as per catalog with blue accents.
This will be a good'n, the paint removal is tedious but worth it. The "overpaint" was actually a pretty well done job back in the 40's by the shop where it came from. They disassembled completely, pinstriped etc but it didn't hold up well as it was just inferior paint compared to baked enamel.
A few other interesting features about the bike-
Original grips!! Some sort of early plastic / natural rubber?
The saddle appears original as well but someone tooted real bad. It does sport a really interesting leather wrap around the rear most brace that I've never seen before and appears maybe factory?
It came with a pair of early "Rex" pedals, at least that's what I think they are, I'll clean them up and photograph them but I have a set of Stars for this one.
I added the white wall red Tread buttons to replace the ratty chain treads just for kicks, I think it's an improvement that is period appropriate but open to suggestion.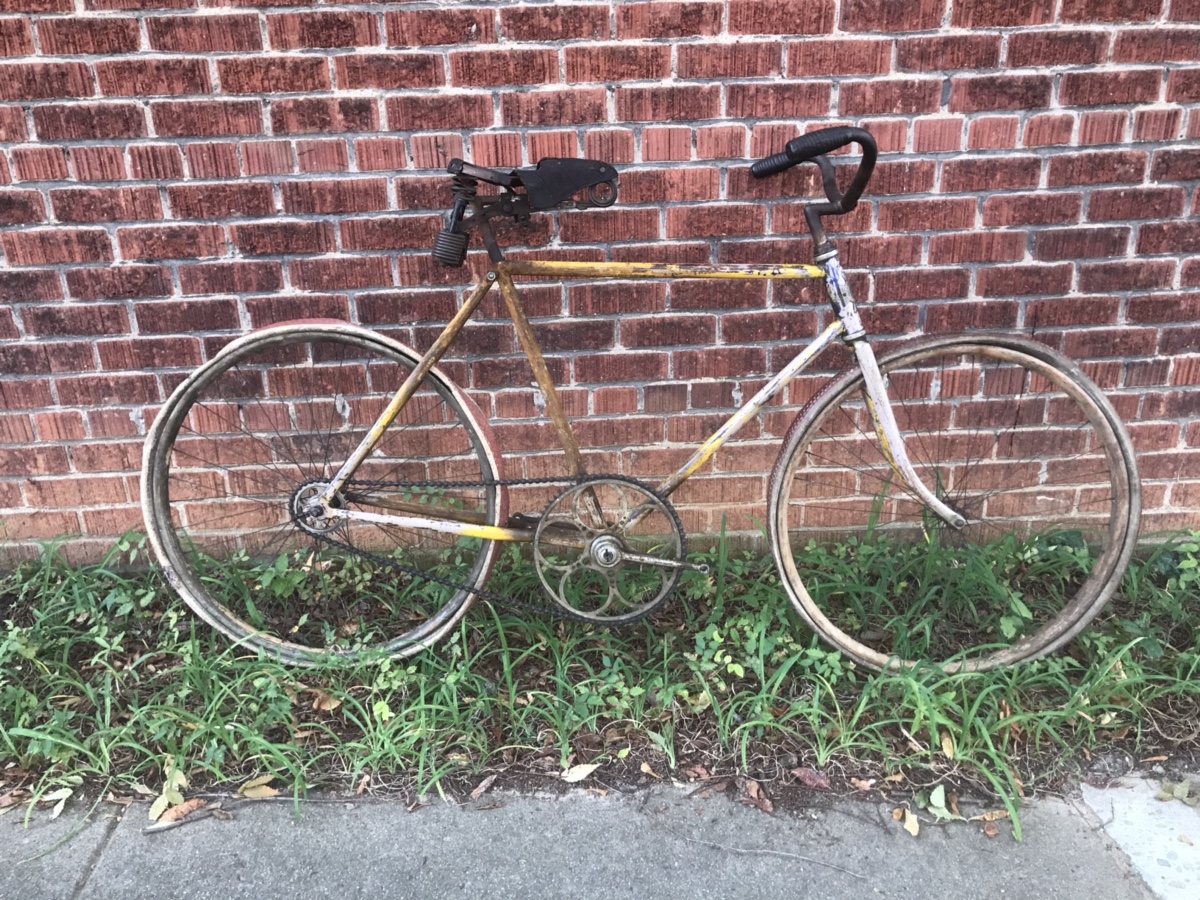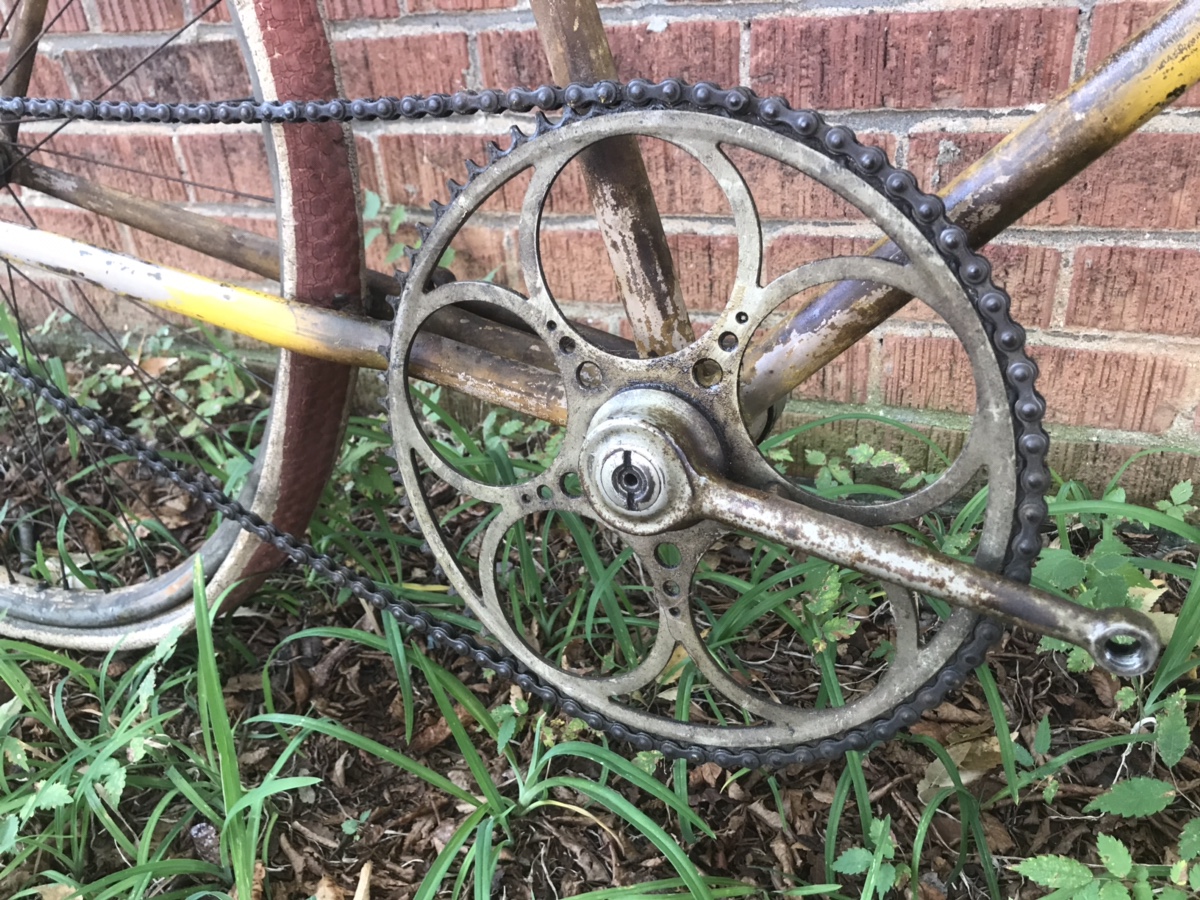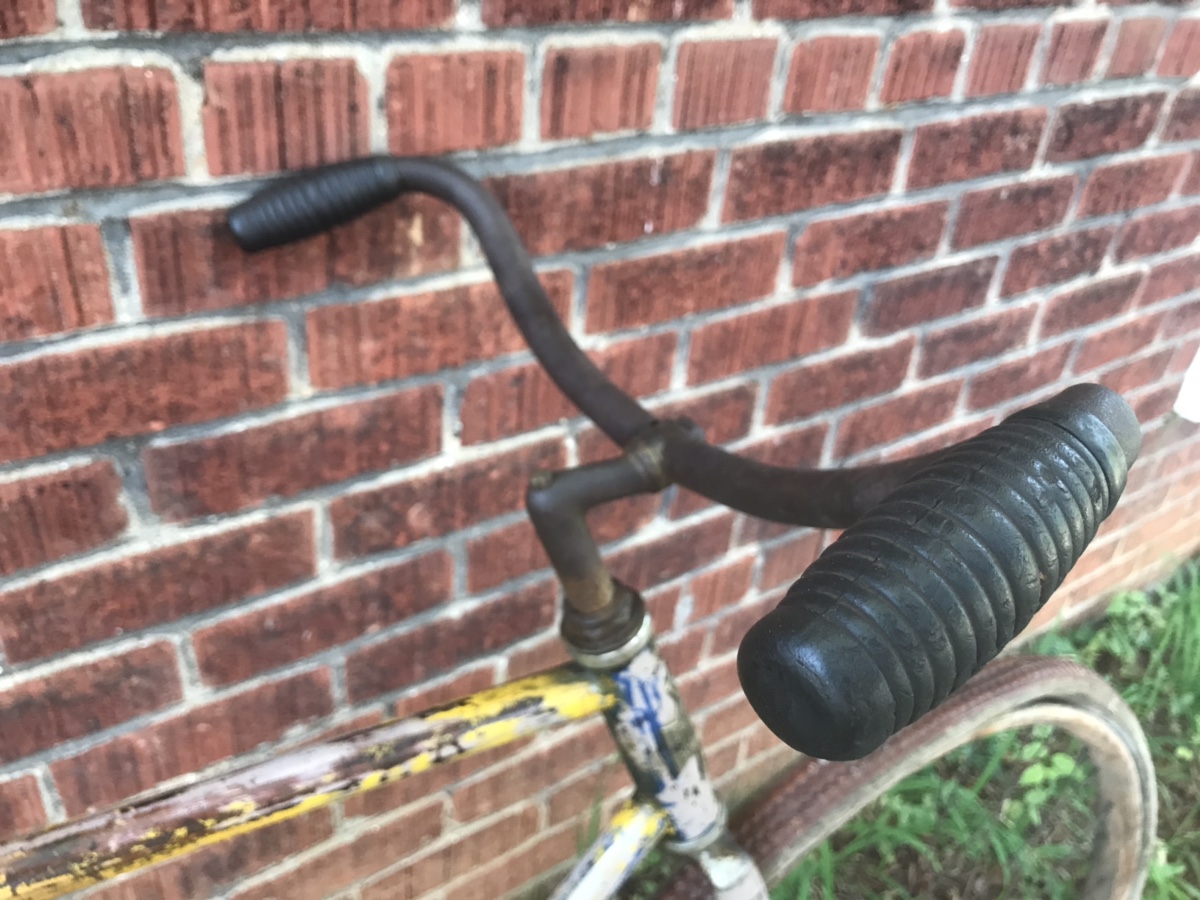 Sent from my iPhone using Tapatalk