1915 Premier Cycle Works, Premier, in nice rideable condition for a 102 year old. This is a Schwinn made Premier, with the perfect framework, and svelte rear chain and seat stays; center to top is 20"; I bought this bike here on the Cabe about a year ago, and it is not being ridden, so it is time to go. Original blue/white paint and nickel finish; correct Brampton pedals and chain; drop stand is from The International Stamping Company, patented Jun 30, 1914; beautiful front fork with nickel splined legs; rims are refurbished originals in great condition and very straight; hubs and other bearings were cleaned and re-lubed by the previous seller, and they spin like butter; fenders are in great shape; bulldog grips are reproduction; John Bull diamond grips are original; saddle has initials KLM scratched into the top, otherwise rideable, with interesting stitching on the underside; Robert Dean(RD) tires with no miles that are Tufo taped on; RD tires cost $300/pair shipped to your door, fyi.
Your choice of handlebar: The box bars with John Bull diamond grips and vintage patina(picture #1 & 2), or upswept chrome bars with repro. bulldog grips(picture #3 & 4); price is the same regardless of which bars you choose. If you would like both sets of bars, please add $85 to your price.
$950/shipped with RD tires, or $800/shipped with no RD tires, in the 48 states, PayPal Friends and Family, or add 4% for good and services. This is a great deal, with or without tires.
I will ship anywhere, but the shipped price shown is for the lower 48, please inquire for other shipping.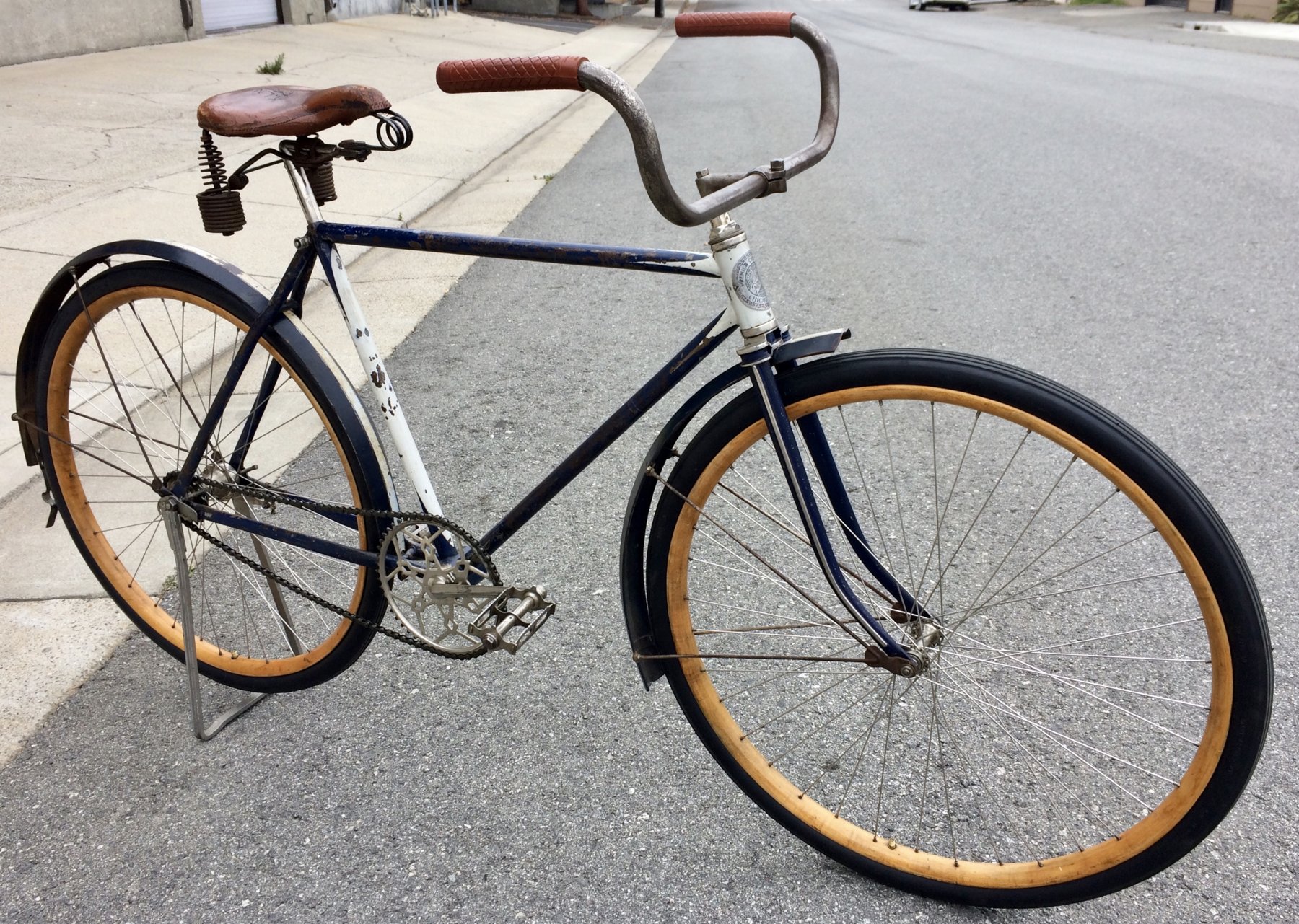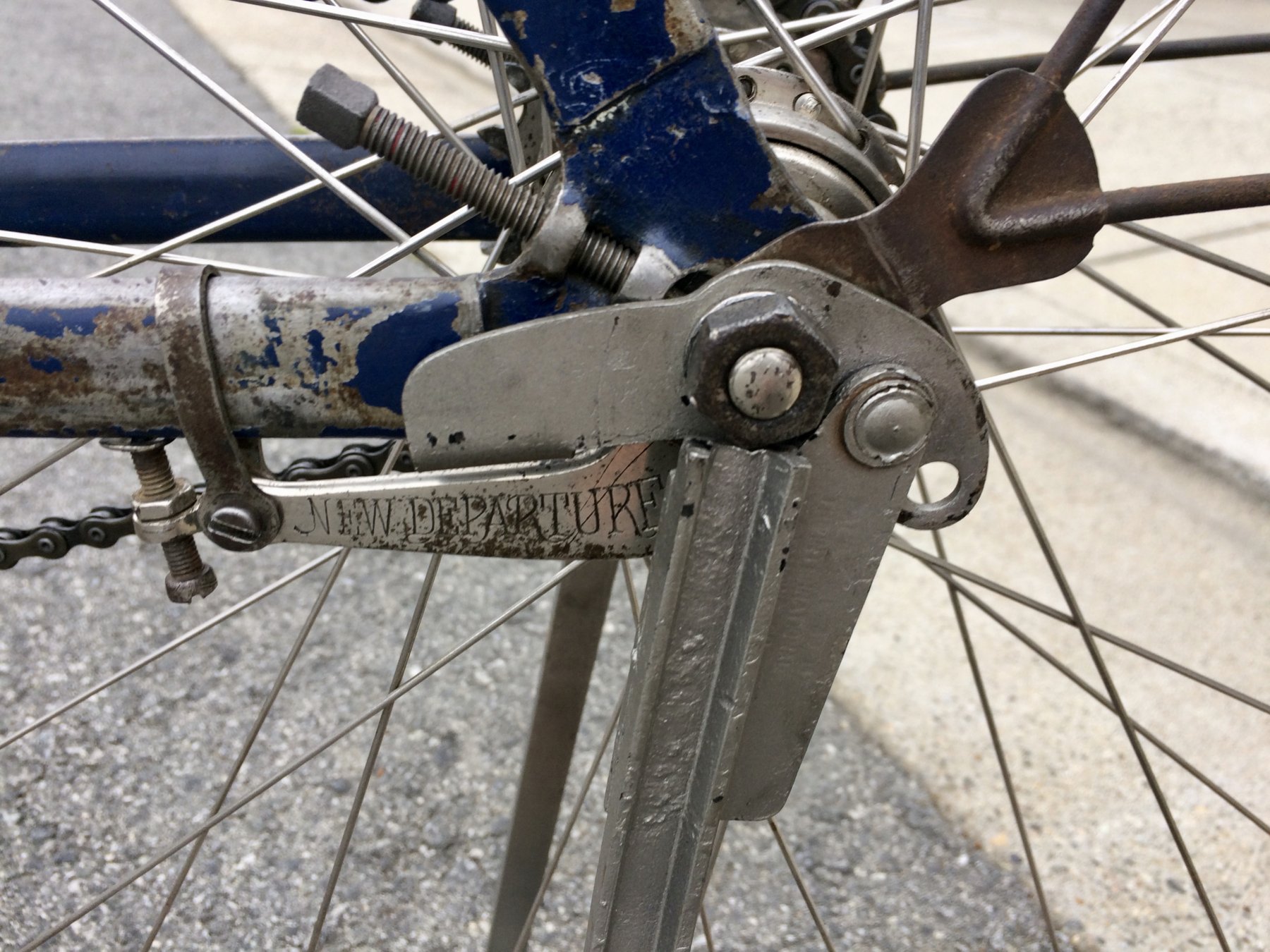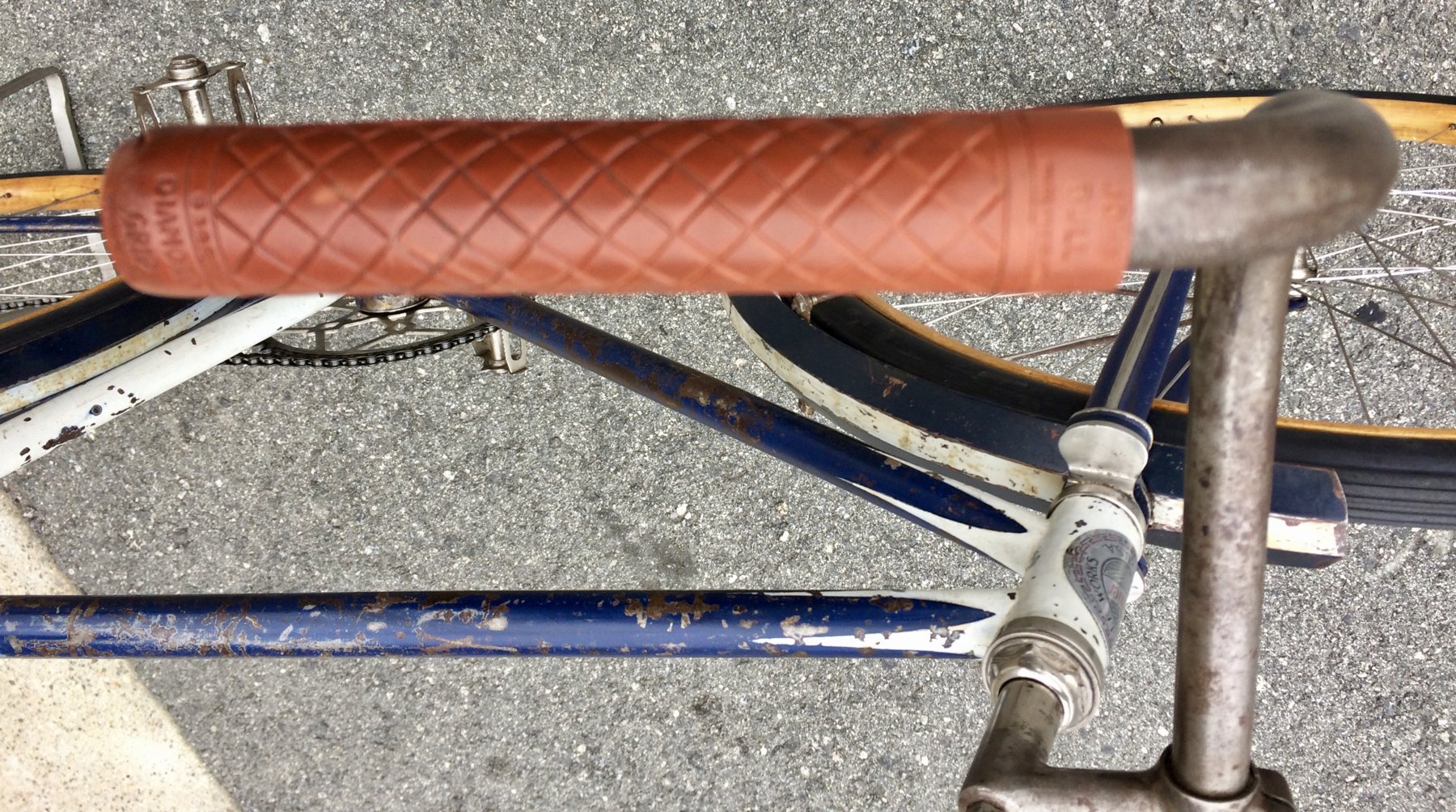 Last edited: