Riding a '37 Dayton Super Streamline
A bit of a sweaty specimen here but the real deal. The bad: has been housepainted, front fender (correct Davis but needs to be converted to single rivet brace), and wheelset replaced. I started to remove the house paint and it looks like the back half can be saved. You can see remnants of the "Motorcyke" decal on the downtube but likely the front half of the bike will need to be fauxed if you wanted to make it really nice. One truss rod has a good dent as shown. The good: An original HD--not a converted Davis. Has a beautiful set of bulldog grips, pretty nice seat, correct stand and clip and original badge and chain ring/crankset. This is a great display piece as-is or could be taken to the next level in the hands of a talented individual. I am including both sets of bars shown and will also include a high quality repo Motorcyke decal. If it doesn't sell expect to see it at Spring Memory Lane.
I now have shipping lined up. @dasberger will be here on 7 December to pick up bikes to be shipped.
Cost is projected to be roughly $400 which includes his drive from Atlanta and back, disassembly, packing, and shipping. If you desire full coverage on insurance expect to pay whatever the Bikeflights rates are. If you elect to do this I will reduce the price of the bike $200 to offset some of the cost.
Please email me at
Oldbikeguy1@hotmail.com
to purchase or ask questions.
Thanks, Shawn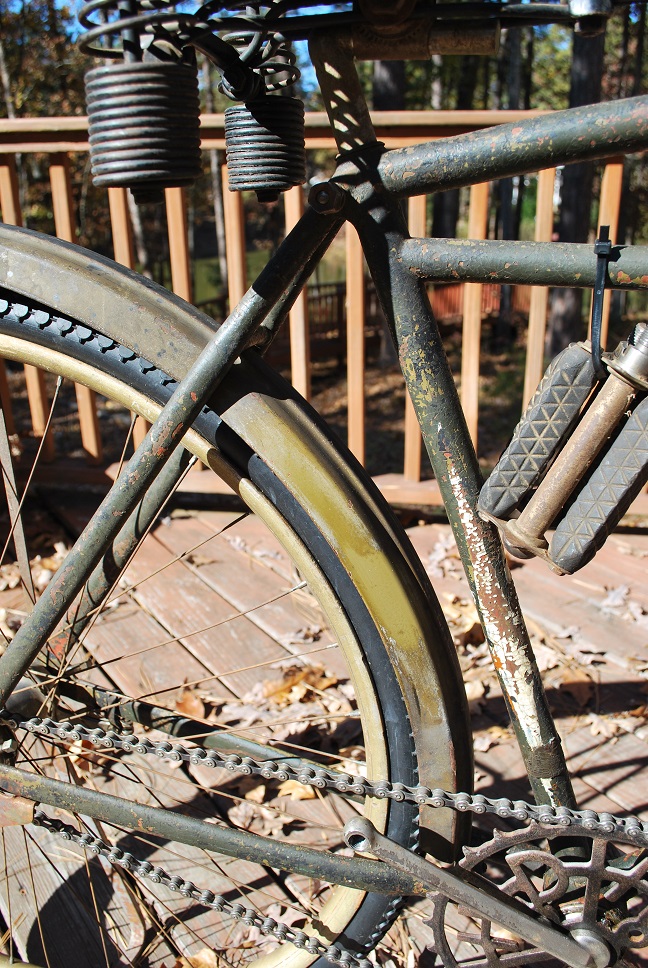 Last edited: