Based on Ad - Literature I'm assuming
1926-28 GW Crown Badged Mororbike
" special " scripted Tank
GW - Original Brown Paint - close to Mead Brown
Great saddle with nice pouch
Very nice crossbrace and grips
Killer - Hardened Red Button Rubber
Original Delta can and light.
Pedals are included but not in these pictures
Original matching paint 20's Rack
This is a seldom seen bike in original state
One thing I noticed after I purchased front fork bent out a very slightly seen in picture
hard to notice ! Someone in the past may have tried to use a spreader to open fork to remove wheel because they couldn't pull open.
Tried to take pictures of everything!
In 2 types of light . Pretty sure these will
Tell the story.
Overall excellent Survivor !!
$2400 or very reasonable obo - "plus the ride"
Or free ride to ML in Spring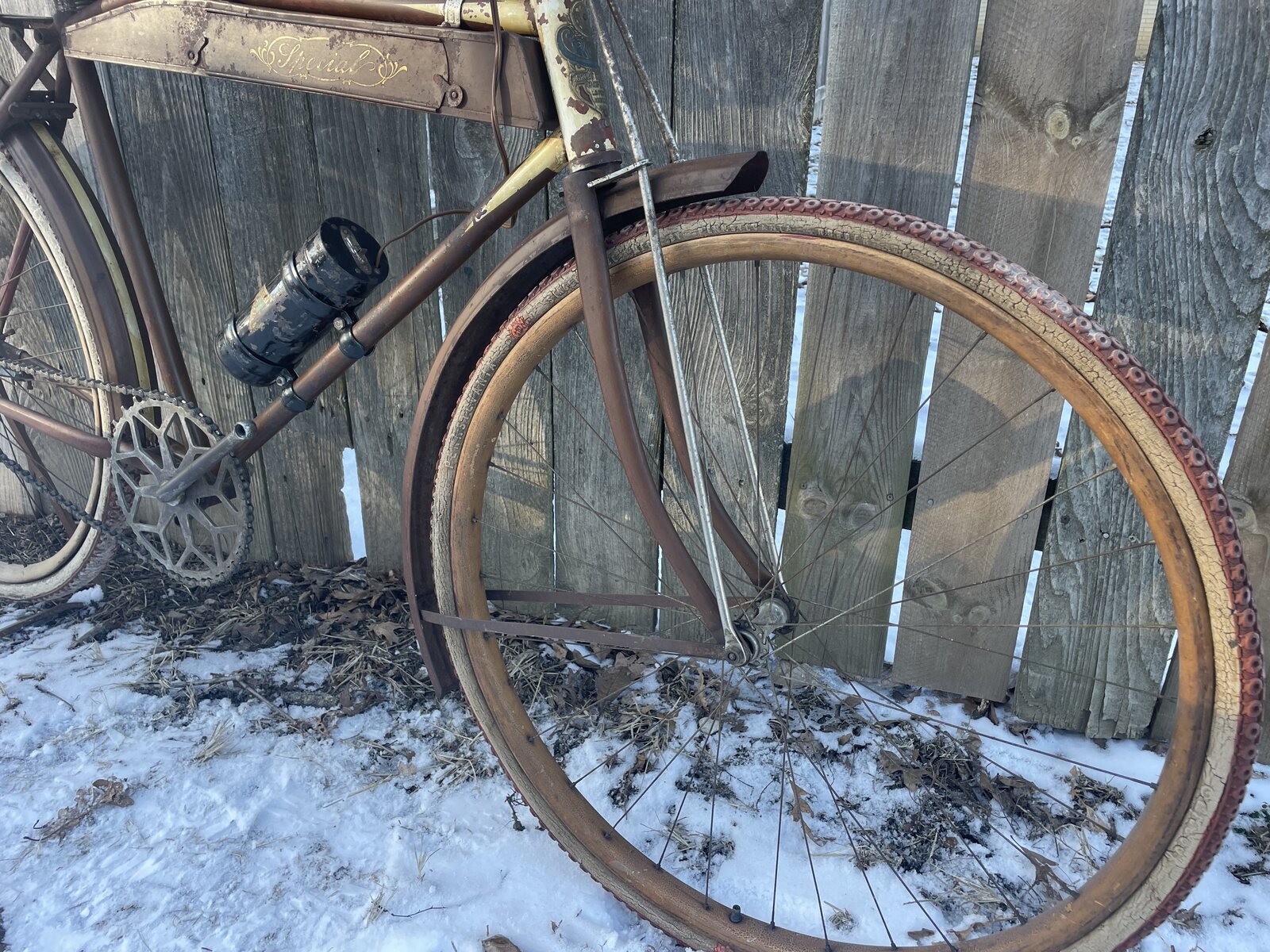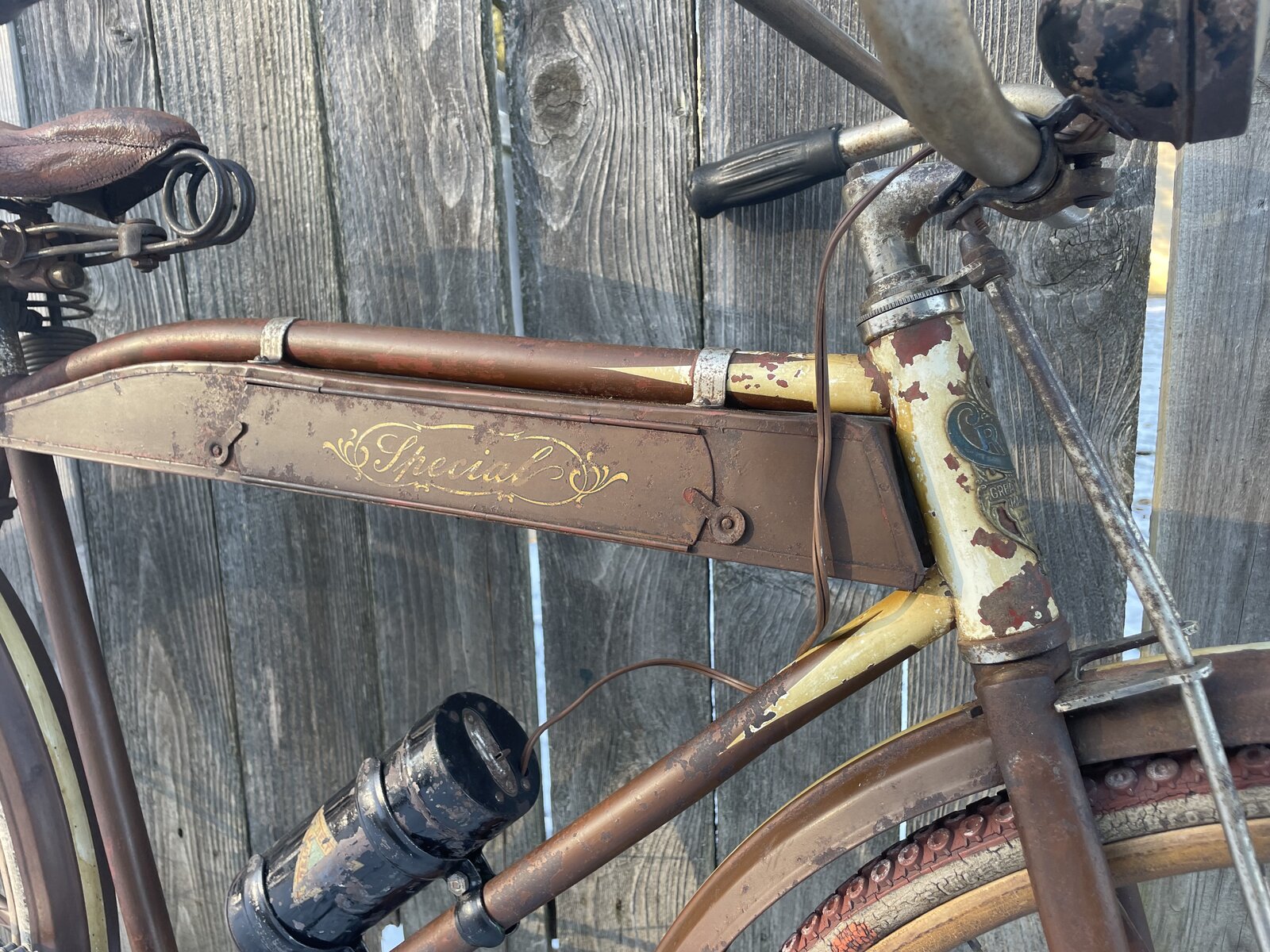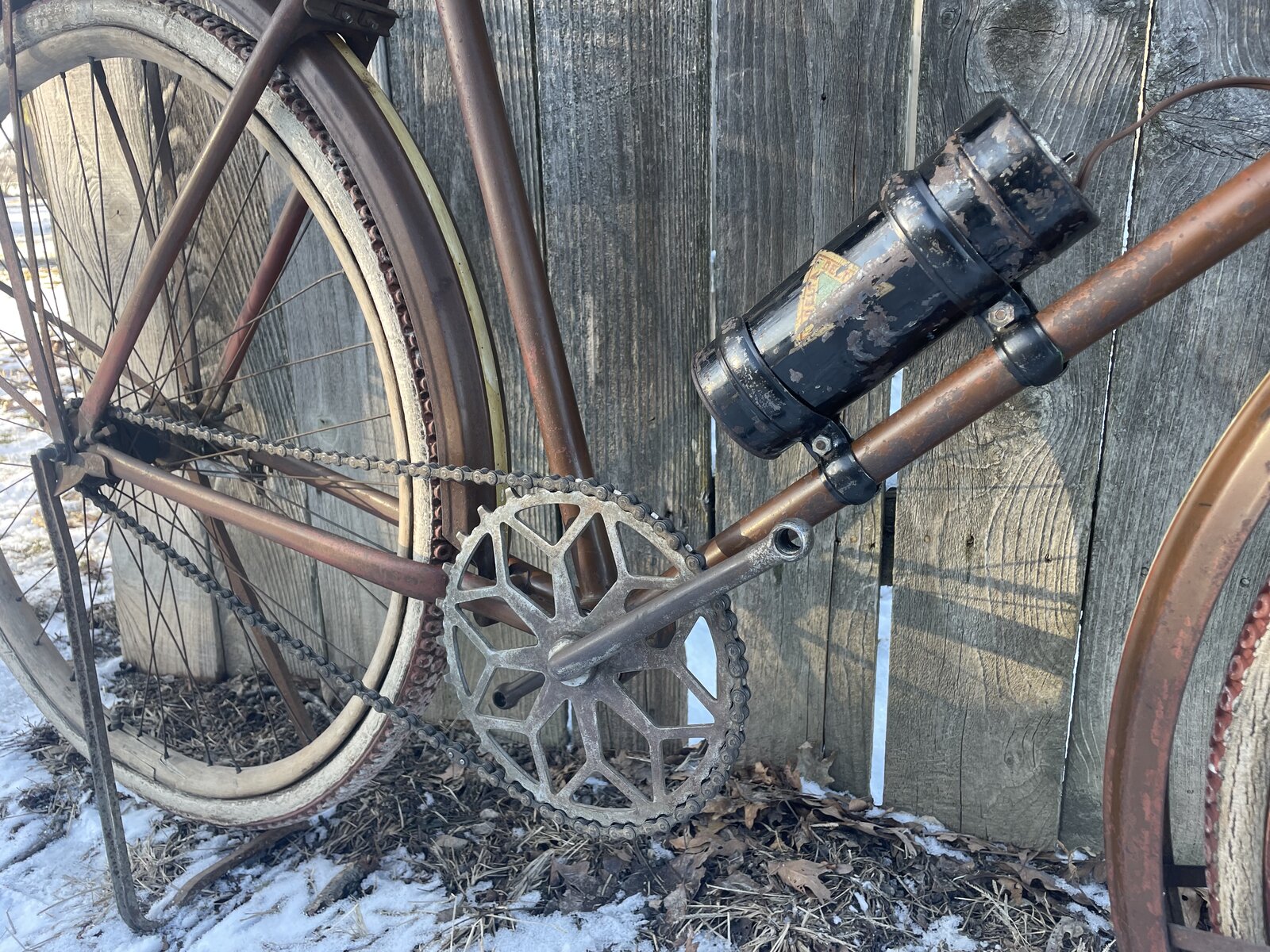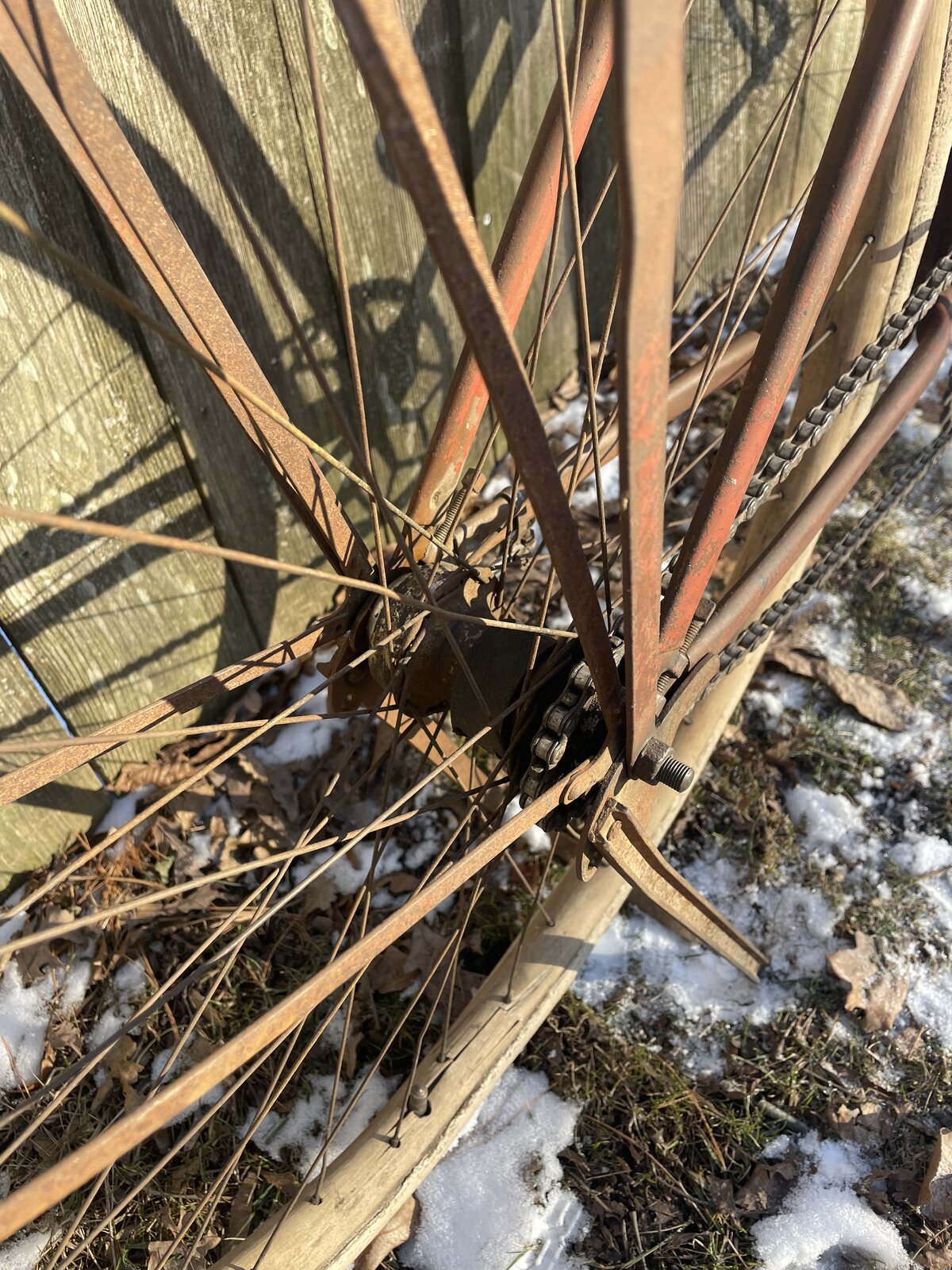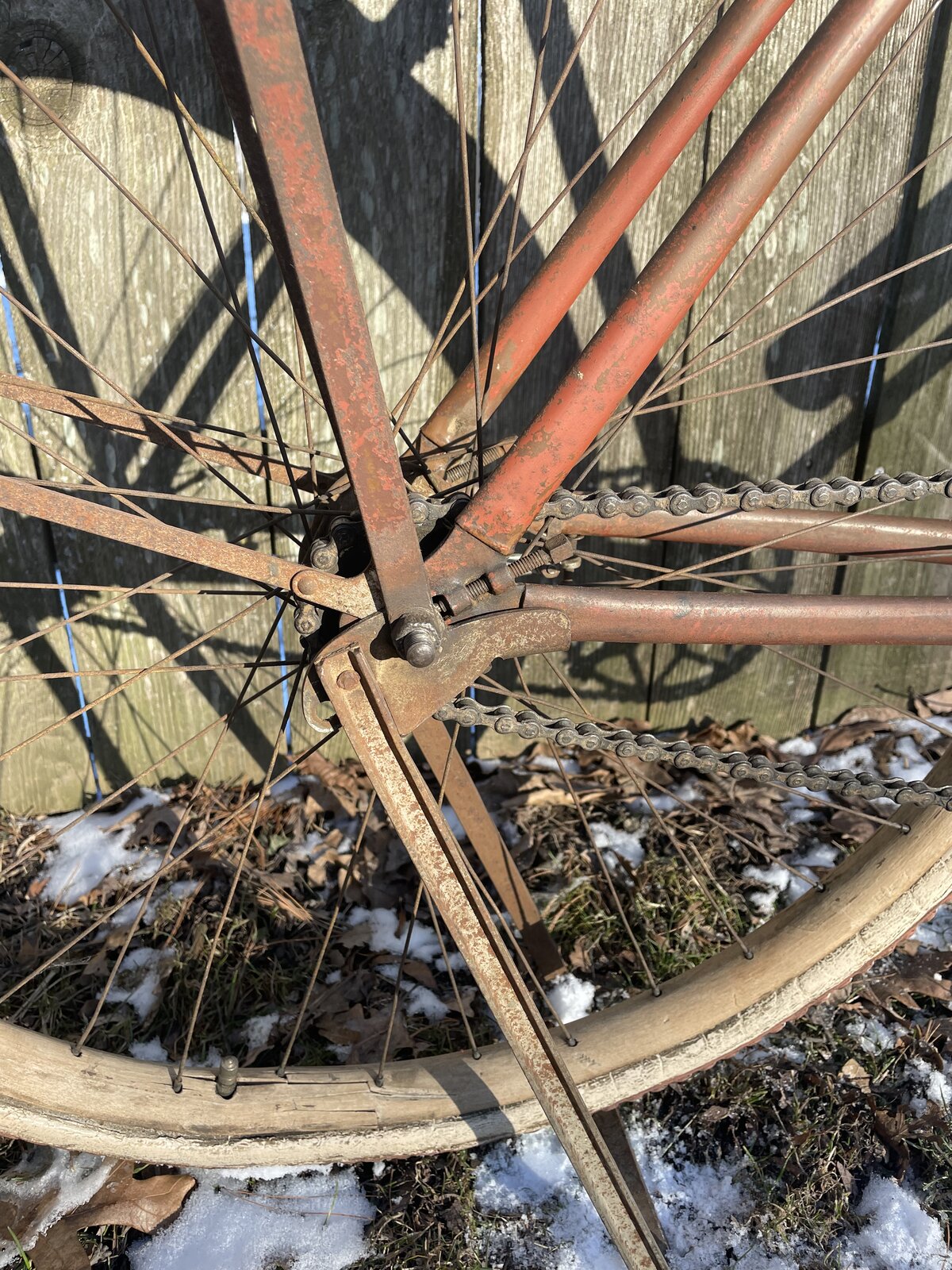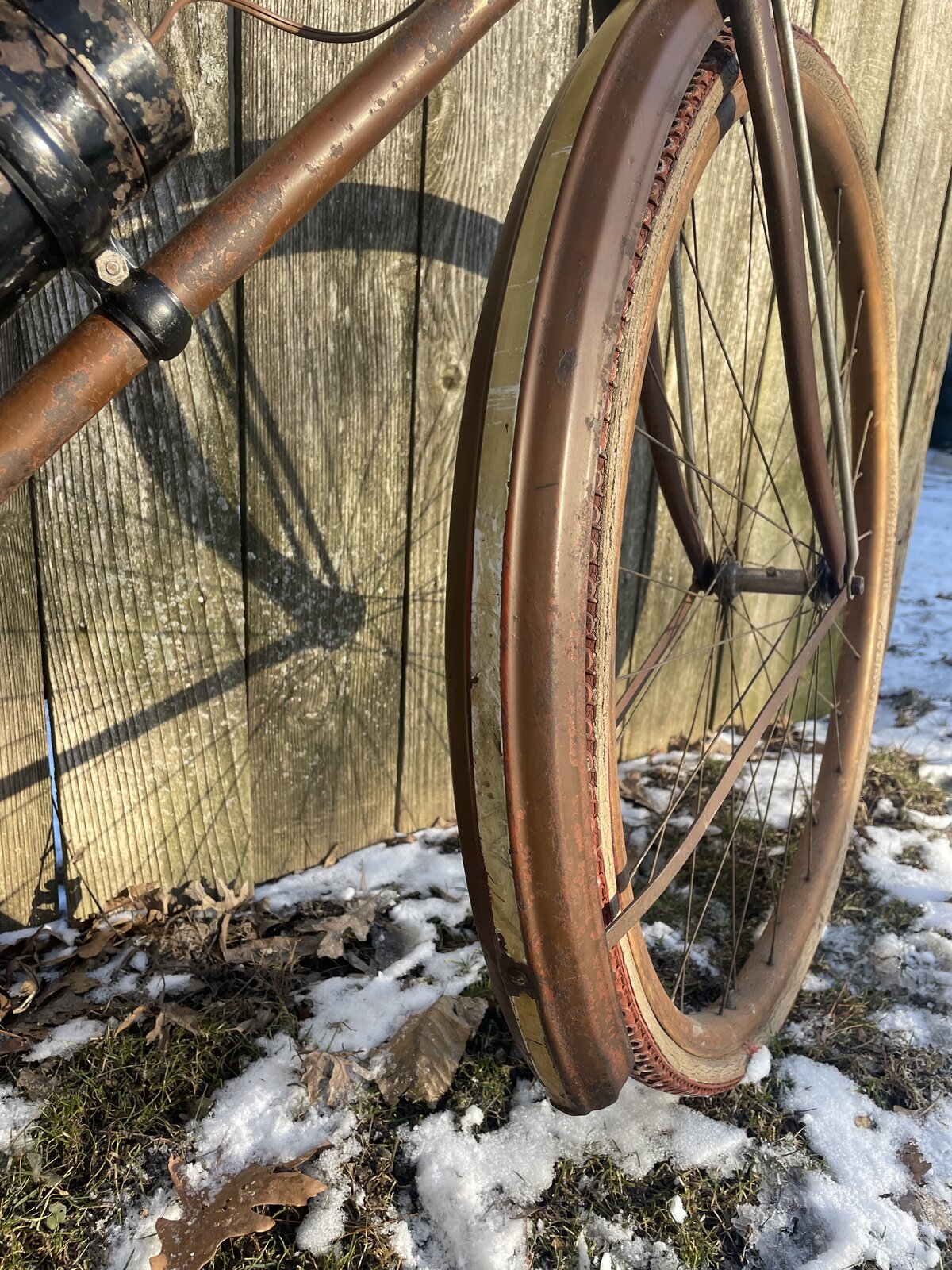 Last edited: