Riding a '38 Autocycle Deluxe
Pretty solid project, lots of scratches and paint loss. Also, plenty of original paint left. Seat is in poor condition, original crank is nice but has most of the plating missing on the sprocket side. Badge is nice and pretty unique. Front wheel is original, back is a replacement. Included are some decent clincher wheels with tires. Rubena tires look good but are old and cracking. No cracks or dings on frame or fork. Fenders have dents that should come out fairly easy. One rear fender brace is cracked in the middle. Holds together with the bolt but should be braced back together. Handlebars and goosenck are later rechrome set.
Pretty cool early Schwinn project, should clean up decent. I think the crank is dated 23. I forgot but I can pull it if you're a buyer and want to know.
$1260 plus shipping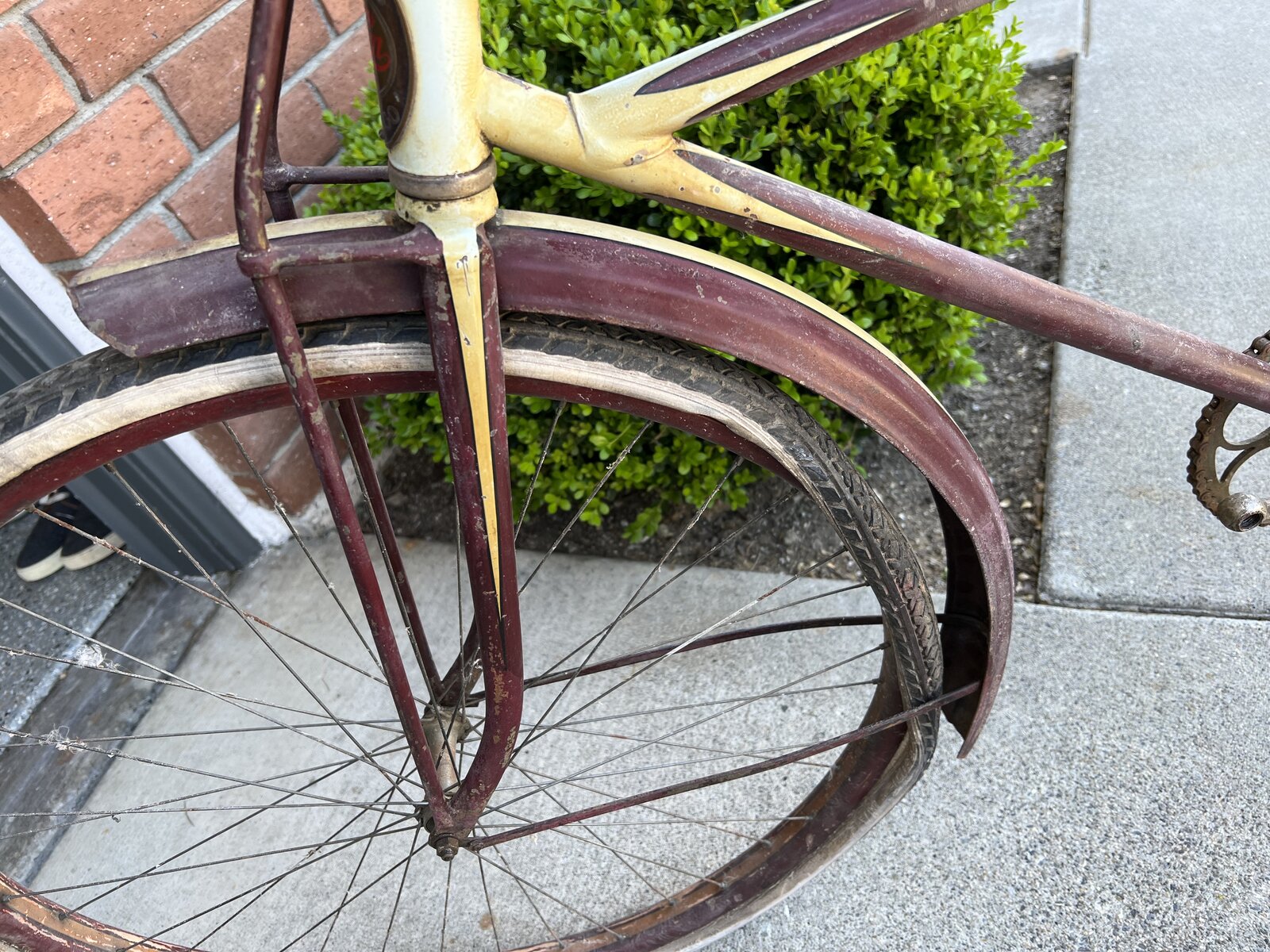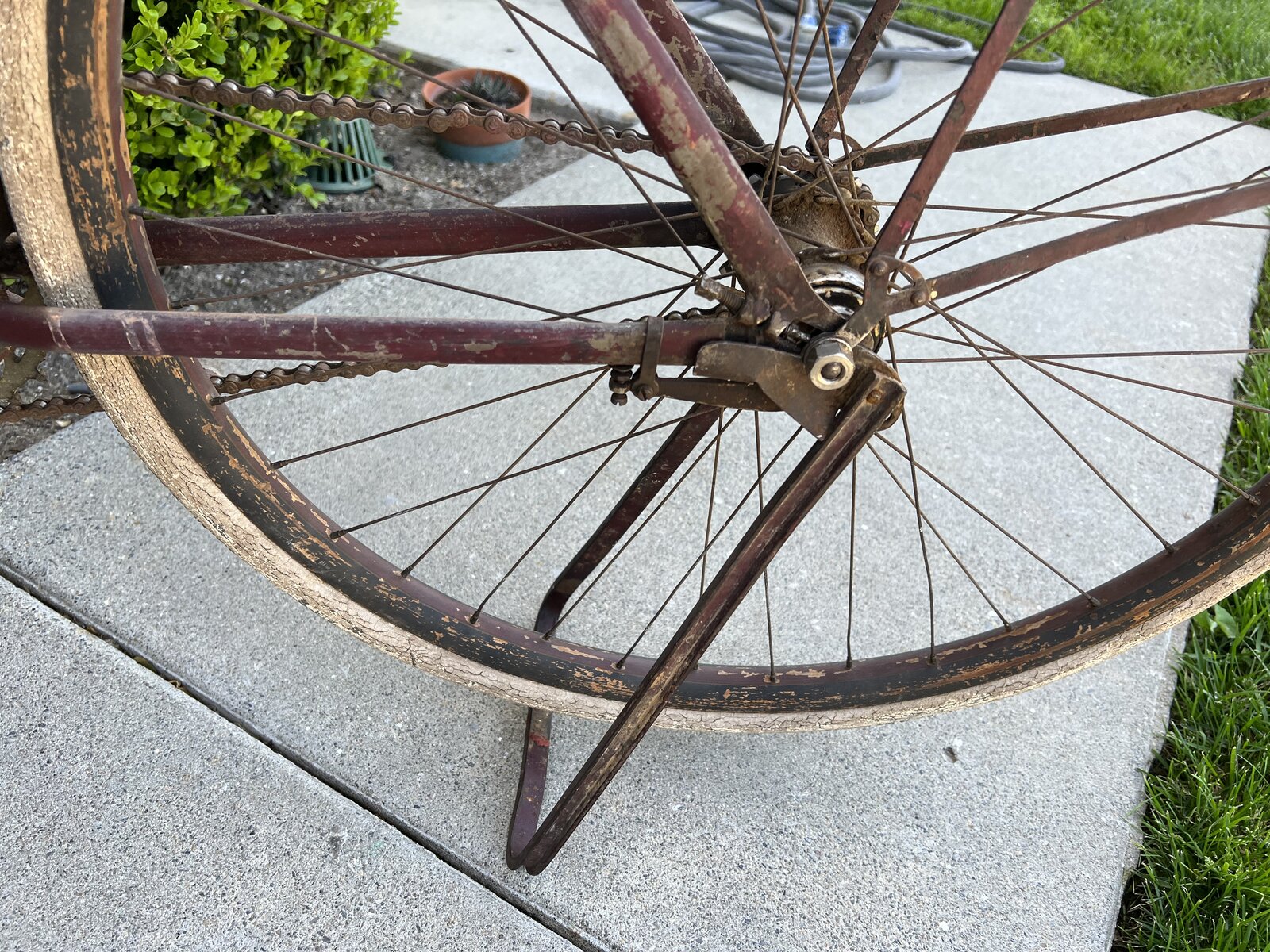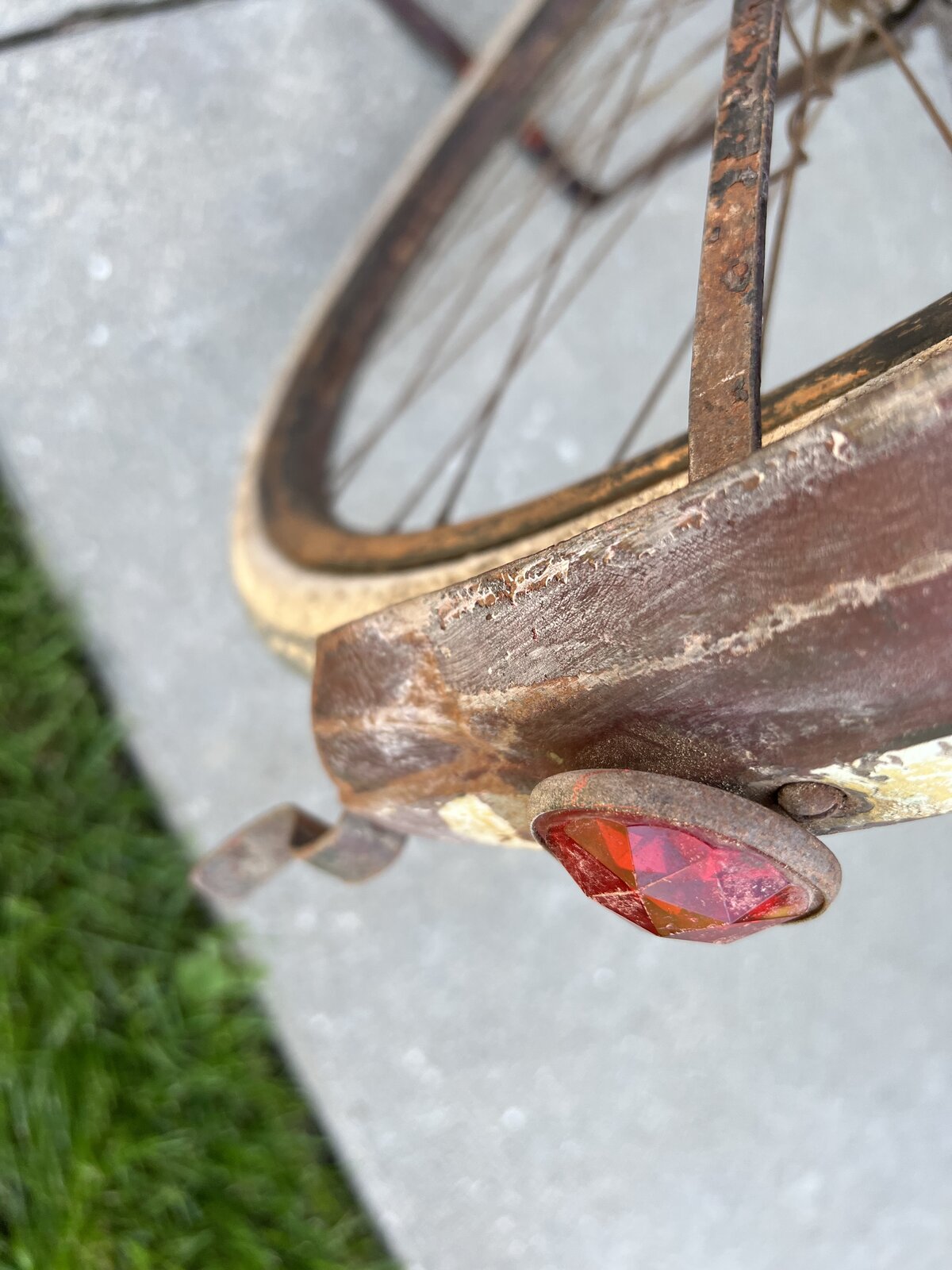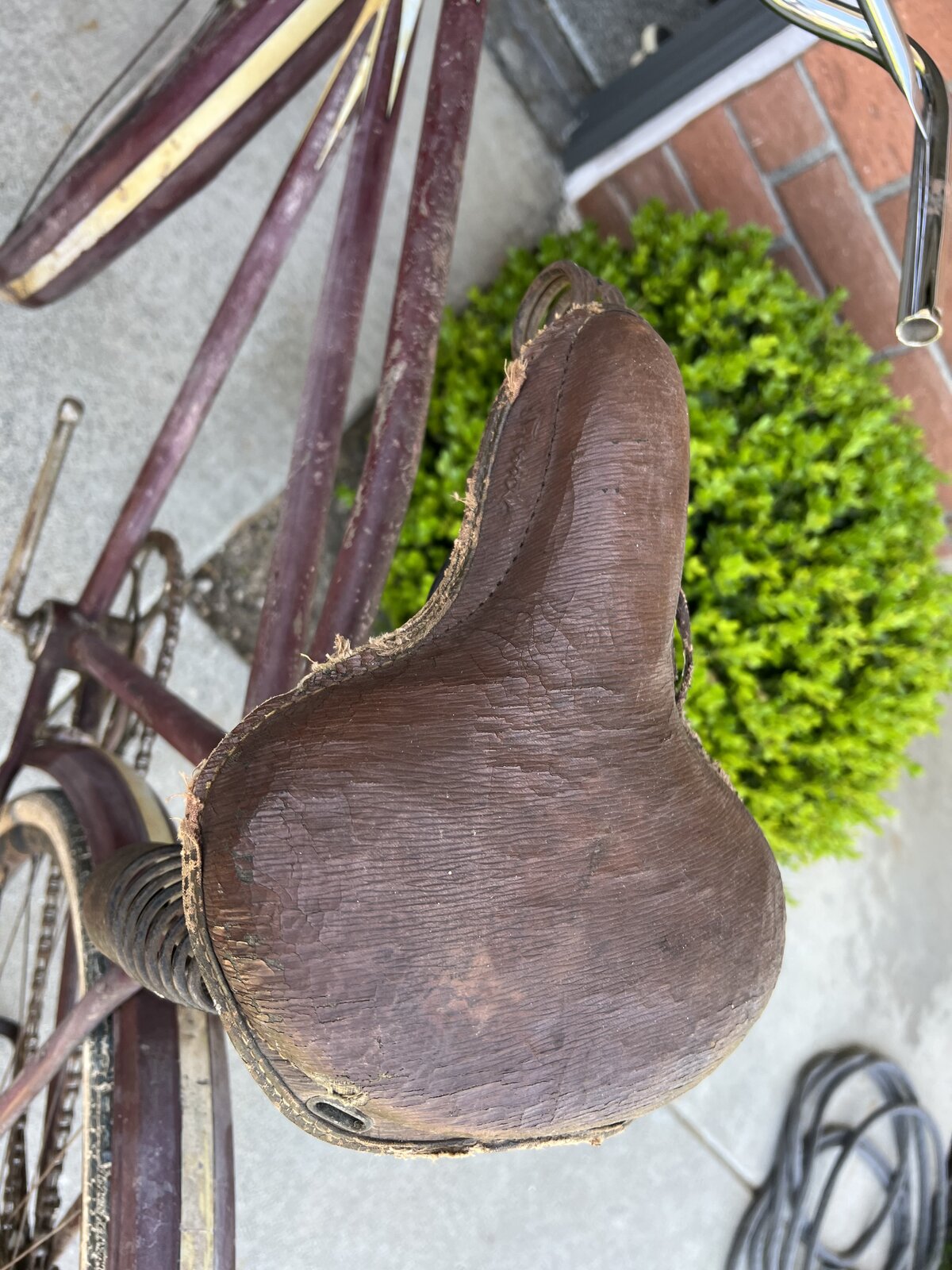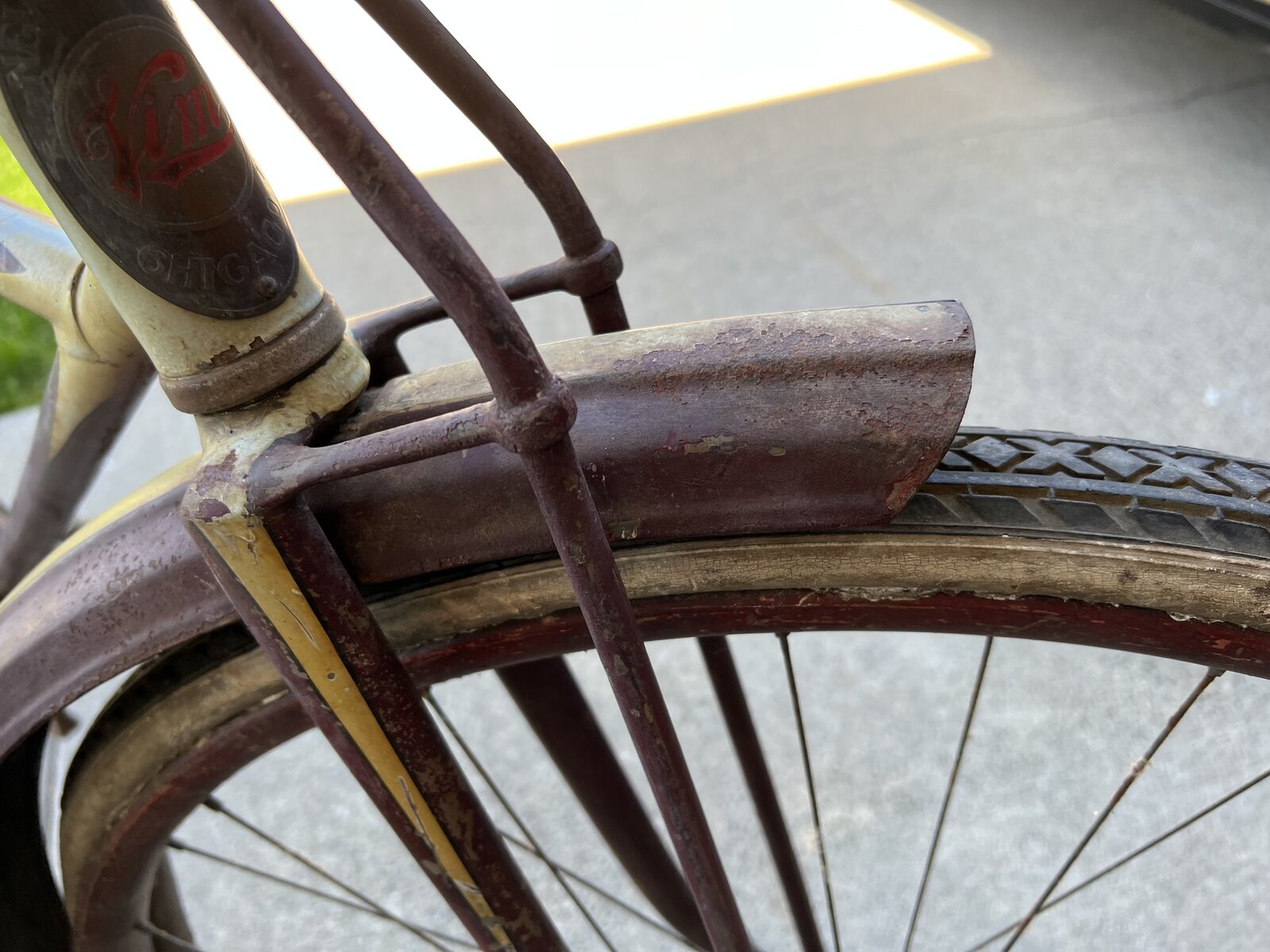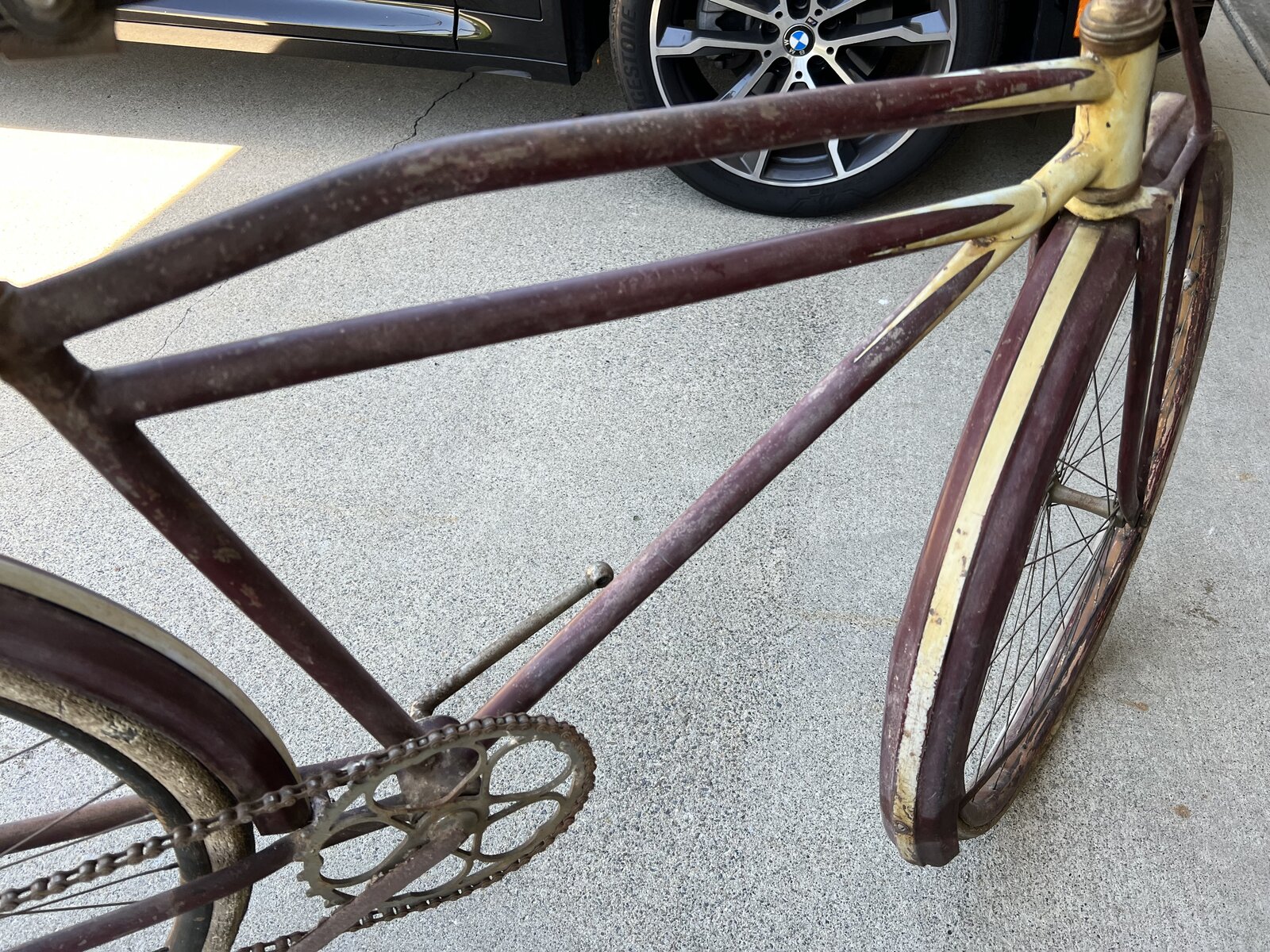 Last edited: