Riding a '38 Autocycle Deluxe
I'll Post this and and I will check back in approximately 2 hours from the time I posted this so you won't be getting a response immediately thank you.. money order.. cashier check..
This is extremely rare condition wood pan not metal motorbike seat..so it's correct for the earlier motorbikes..I think it was on a bike then removed and never used again as far as I could tell..
it has some shelf wear on nose side it's the most wesr also a tiny bit on the corner.. one pic proves it's a wooden pan.. that's about it .do not have the nuts to tighten it to the frame long been gone. I placed it on this frame.. the seat post clamp is used and will need checked.
That being said the seat beautiful original condition ..all the stitching is nice and excellent original seat for a concourse original bike if you have one..
shipping insurance will be included in the bid ..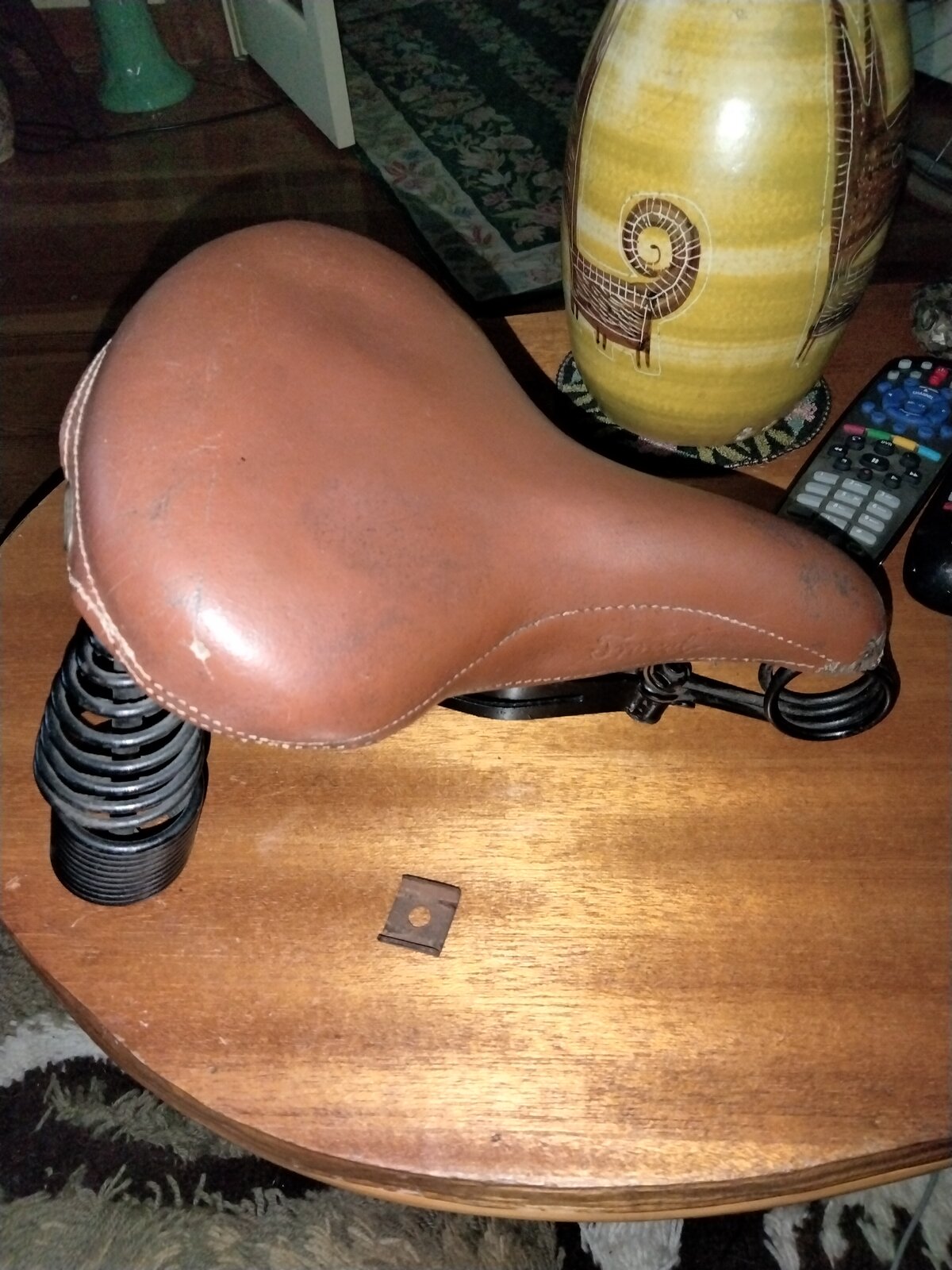 trust me this is a really really nice seat I've never seen one in this nice of condition ..
Last edited: