Riding a '38 Autocycle Deluxe
Dec 28, 2012
7,643
6,694
52
Ol' st. Lou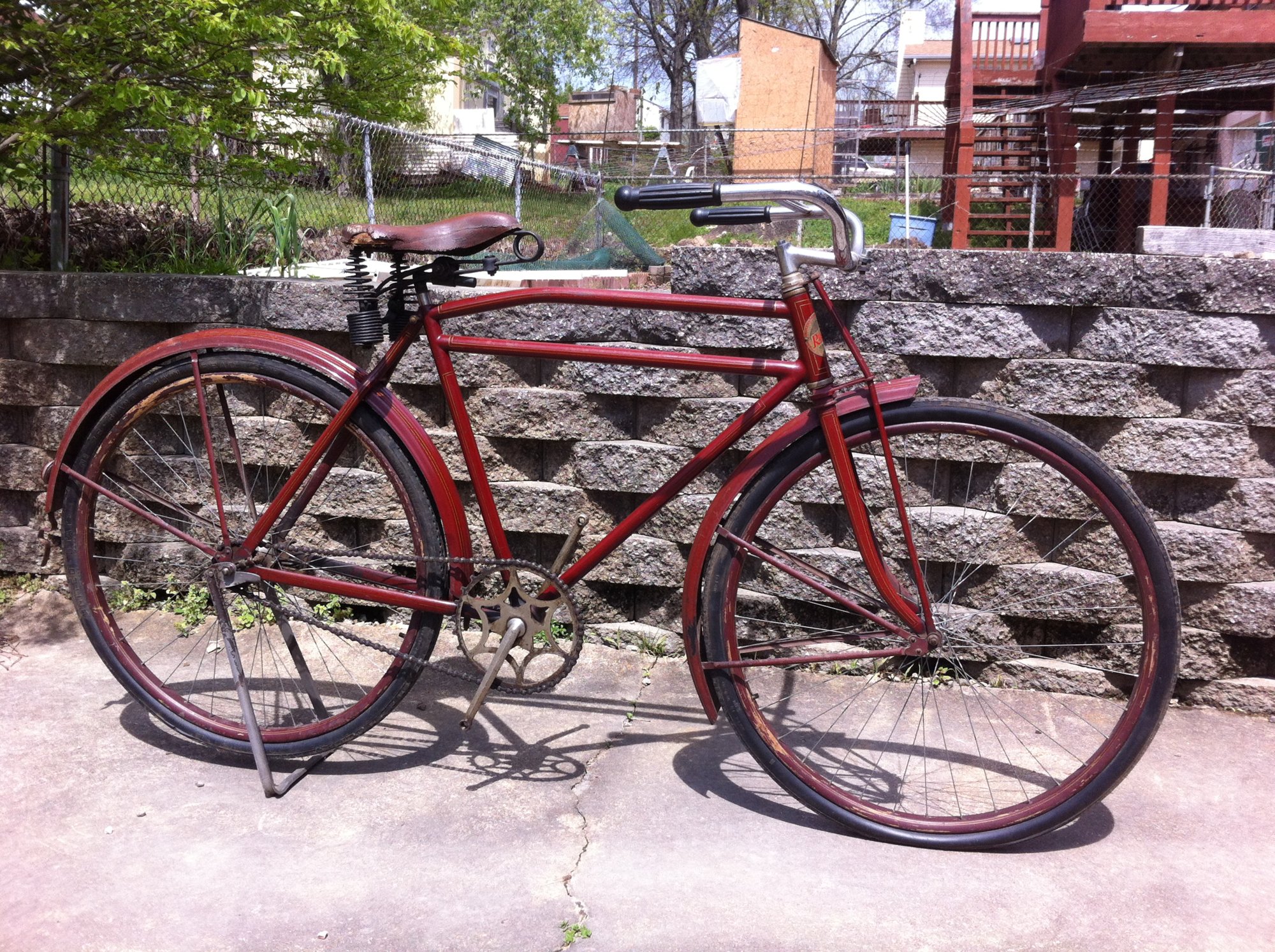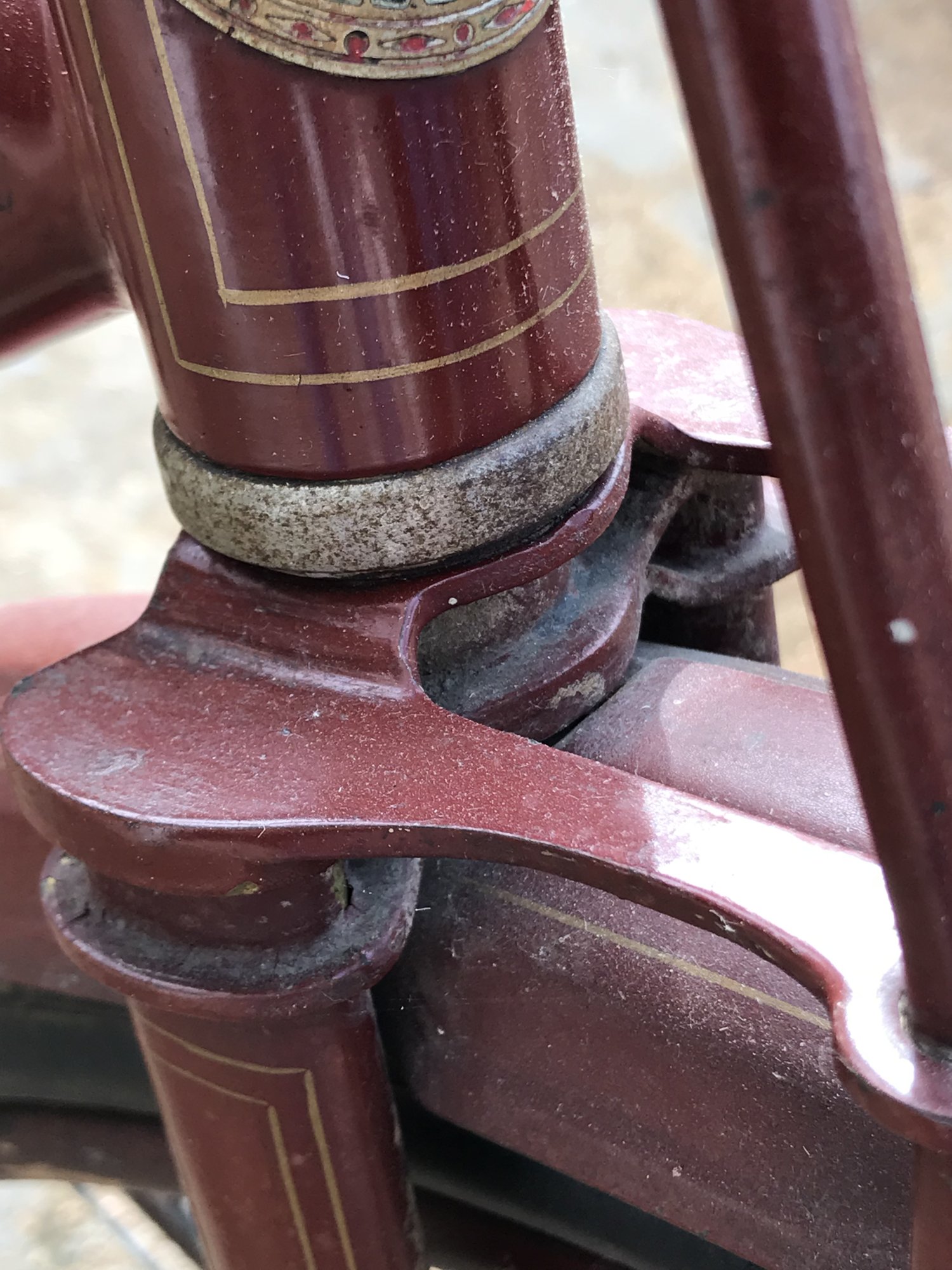 Really hate to sell this, but times are tough in the Rollfaster household. Very nice original 28" wood rim bike. Crank is stamped M24, leads me to believe it's a Schwinn Built Mead Cycle Chicago.
This bike spent most of its life in a Soulard( South St. Louis) basement and formerly owned by a doctor. I haven't cleaned this bike since I bought it about six years ago, and I believe it will clean up very nicely. No pedals.
$1600.00 plus actual shipping cost.
USPS money order only please.
Please feel free to pm me with any questions. Thanks for looking.