Letting go of an extraordinary original 1927 Schwinn Truss Frame Excelsior that I picked up in a trade last year. This was Marty's lovingly restored bike, well chronicled here on the Cabe. I found it amazing that he was able to bring the paint back while preserving the gold pins. He called this one of his best riding bikes, and I concur; the 28" G&Js are fantastic. They are the Wood with Steel clincher lining type, as shown on the left:
The hubs are a 1927, 36 spoke, New Departure model C, rear coaster brake, and the front hub is also 1927 vintage, 32 spoke, New Departure model M. Spokes are 12" Torrington 080-060 butted with 1" two sided wrench flat nickel plated nipples.
Tires are Rubena 28x1-1/2" with Continental threaded valve stem inner tubes. Additional particulars of his build can be found here: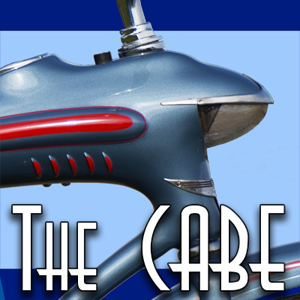 Trust the Truss! Oh, wait, that was that other bike from Fitchburg. Lol! Hey, what's good for the Goose, is good for the Gander. This particular bike was an estate find from Prescott, Arizona. It still had what looked like it's original single tube tires mounted to metal clad wood rims. The...

thecabe.com
1920's Schwinns are quite scarce, and a Truss Frame/Truss Fork in Original Paint is virtually impossible to find. Don't miss this extraordinary example !
First 3400 + ship > 3200 > > 2900
> > NOW 2700 !!
Please use direct email:
tocatahula@sbcglobal.net
PPFF please.
First to reply gets her !
Buddy approves !
Last edited: