1930's Tricycle
Pretty sure American National - seat , grips and rear plate are pretty distinctive characteristics of this manufacturer.
Some original blue paint and cream pins left ( fender and top of bars ) to identify original colors. ( look closely)
This tricycle is solid and complete.
Great Patina as It is , or a perfect restore for someone ( not me lol )
2 side wing emblems have minor plating left .
Very good rubber 18" front - 10" rear wheels
Only one teardrop pedal present in very nice shape , second is gone. Single pedal missing single locking washer ( almost like c washer) on end of pedal shaft
These pedals and have popped up before on listing or salvaged trike.
1 original grip present -2nd original is 1/2. See paint under grip.
$645 shipped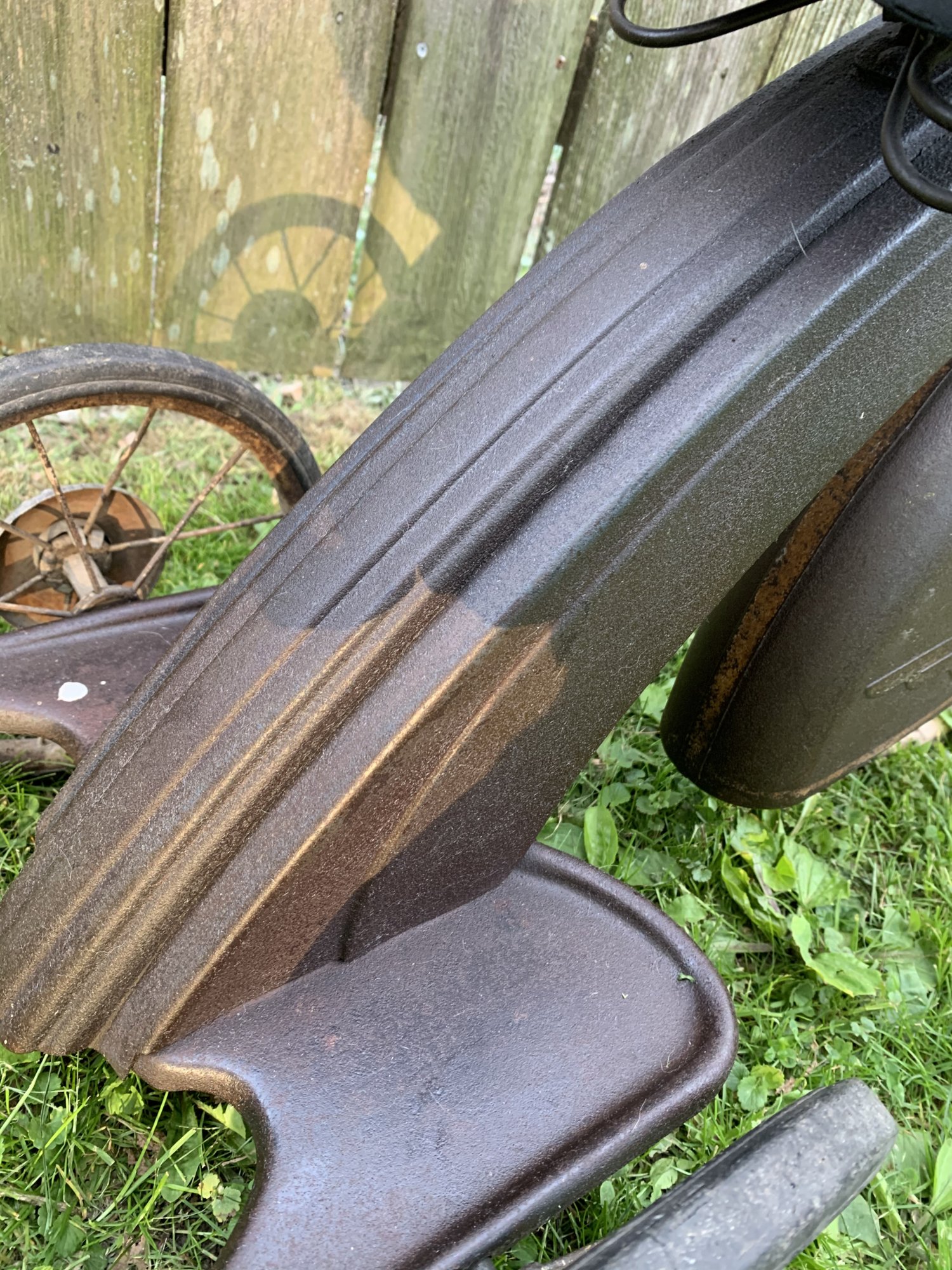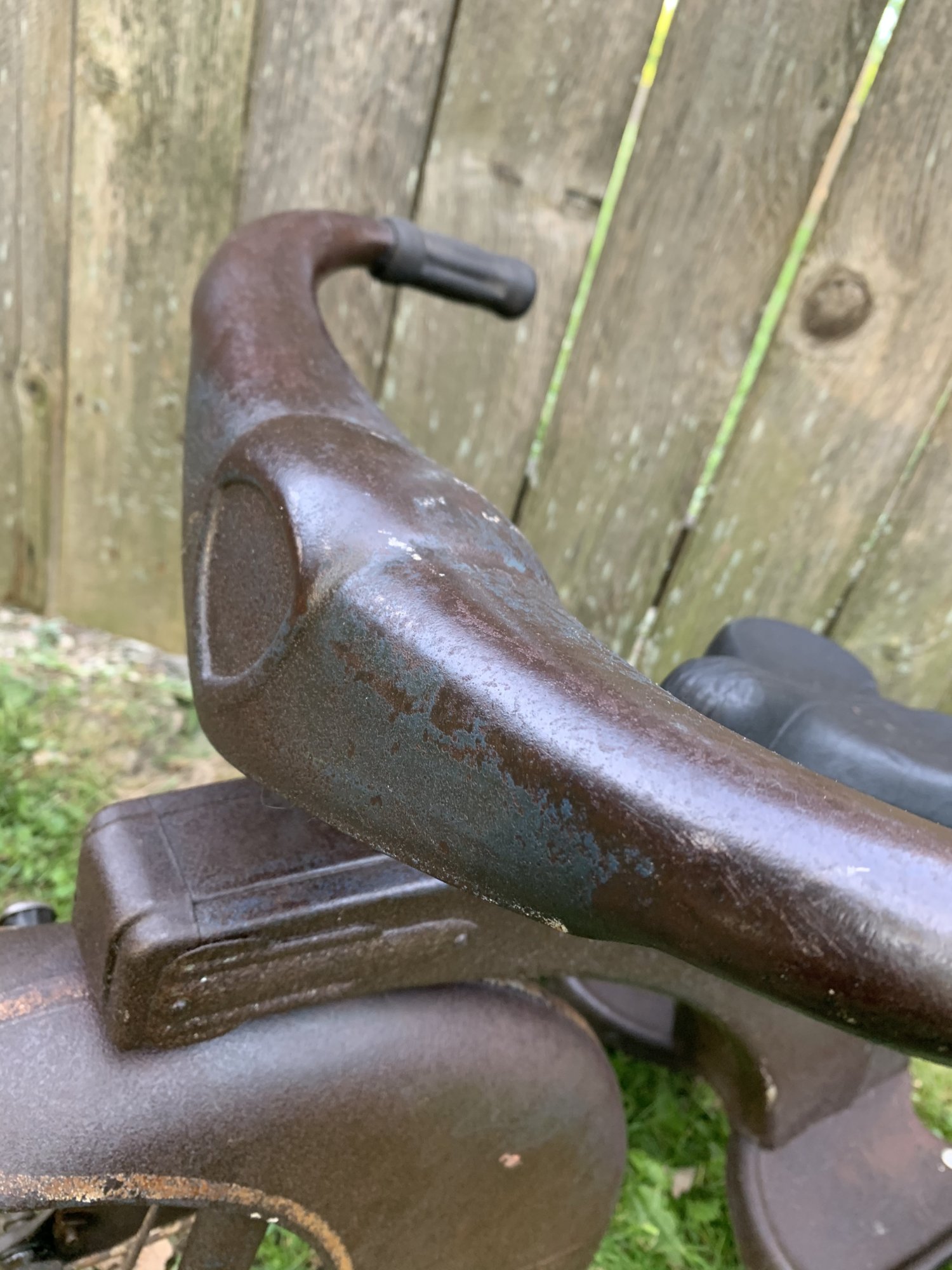 Last edited: