Started this in the Pre-1933 section but moving it here since it will be a long-term build I will be documenting.
Here she is, fork is wrong and will be changed but this is my next build, a 1930 Columbia Arch Bar. This bike frame was purchased from Blue Nelson and was part of his "Secret Stash". This bike will be a very LONG-TERM build but already had 2 hard to find parts for it when I bought the frame. It will go back to original specs & will be a great match to my 1930 Hartford. BTW: The fork is a 1938-41 Colson fork that will be up for sale shortly & many thanks to Phil Marshall for identifying it.
Thought I'd share the 2 parts I have so far:
(1)
Columbia Wings Ornament
- Used on new Columbia bicycles mounted on front of handlebar stem from 1929-1931.
(2)
Columbia Pedals
- Columbia used these from 1925 (I believe) through 1930 (am sure changed in 1931 to new style pedal). They are aluminum frames. Patent date of Dec. 16, 1924. The rubber pedal blocks are hard as coal and falling apart. They are the same exact size as Torrington 10s but completely different in that they had slots on outer edges rather than a shaft down the middle. They had a square cutout down the middle to be flexible enough to force them in the frame. Also had Columbia script on them in center of pedal block top & bottom. They also came in red block versions.
Any ideas on how to get reproductions of these pedal blocks?
I have a fear these will have to be custom made unless someone has NOS blocks or other ideas. I have thought of altering Torrington 10 blocks to fit but would rather have exact match. I am being very careful with the one that is still intact in case molds have to be made but crossing my fingers on other options.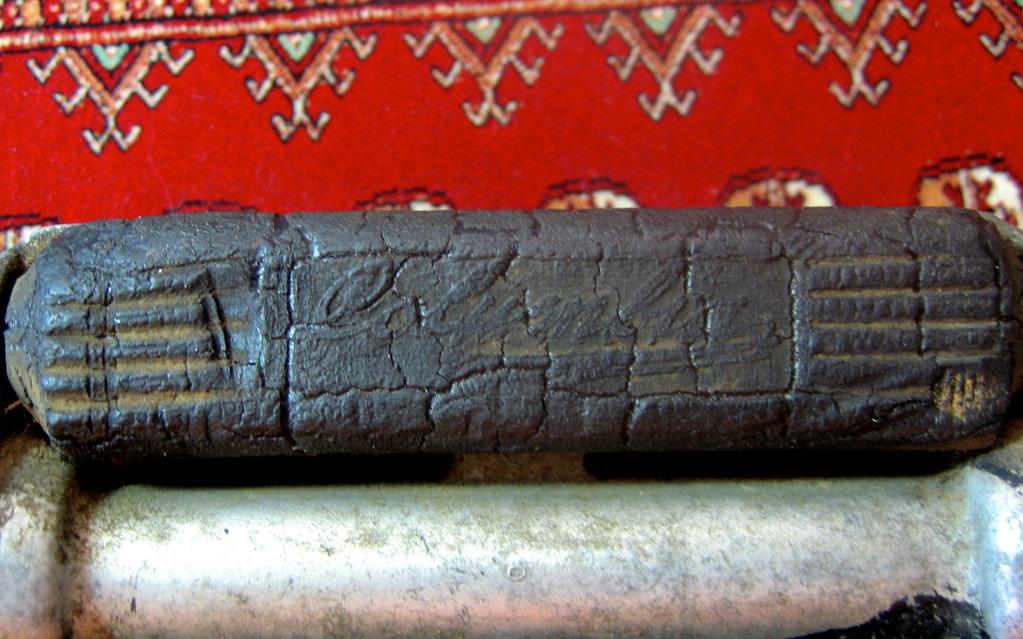 Finally color & pattern on paint will be original as well. I will be going with Berkshire Blue with white head & darts on this bike. Pinstripes will be black where the 2 colors meet. It also came in the Columbia Carmine color of my 1930 Hartford. Here's the 1930 B/W version of the catalog page showing the pattern and bike details.
Here are a couple of pics from the 1931 Columbia catalog which are in color. The only real changes for 1931 were new saddle, new type pedals, and the Arch Bar got a true Moto-Bike handlebar with the cross brace. The first pic is the page showing the 1931 Arch Bar in Columbia Carmine color, this is same as color on my 1930 Hartford Camelback. The second pic is the 1931 Columbia Junior Roadster in Berkshire Blue color. I share it to show the Berkshire Blue color my Arch Bar will be painted. This pic also has a good view of the placement of the Columbia Wings ornament.
This bike will also get Ghisallo 700c wood rims if I like them on the Hartford and Electra Amsterdam cream tires. As soon as I finish the Hartford I will start working on this frame getting it prepped probably late this year. This will be my 2013 project as I need to finish the Hartford first. Good to have projects.....