UPDATE!! It's a 1932!
I also had a spare wood clad steel front wheel so I put it on for a few photos.. The wonderful gal who gave me the bike said she'd call me if she finds the original wheel or other parts.
Check it, Local Find!! I received a message from an old friend today asking if I'd be interested in this old bike. I quick Stopped by to take a look and at it. It was hanging up in a local businesses garage in Oconto for years, a business I drove by almost daily. The woman who owned the business said the bike was her grandfathers(Buster Hammett- scribed on Mesinger seat)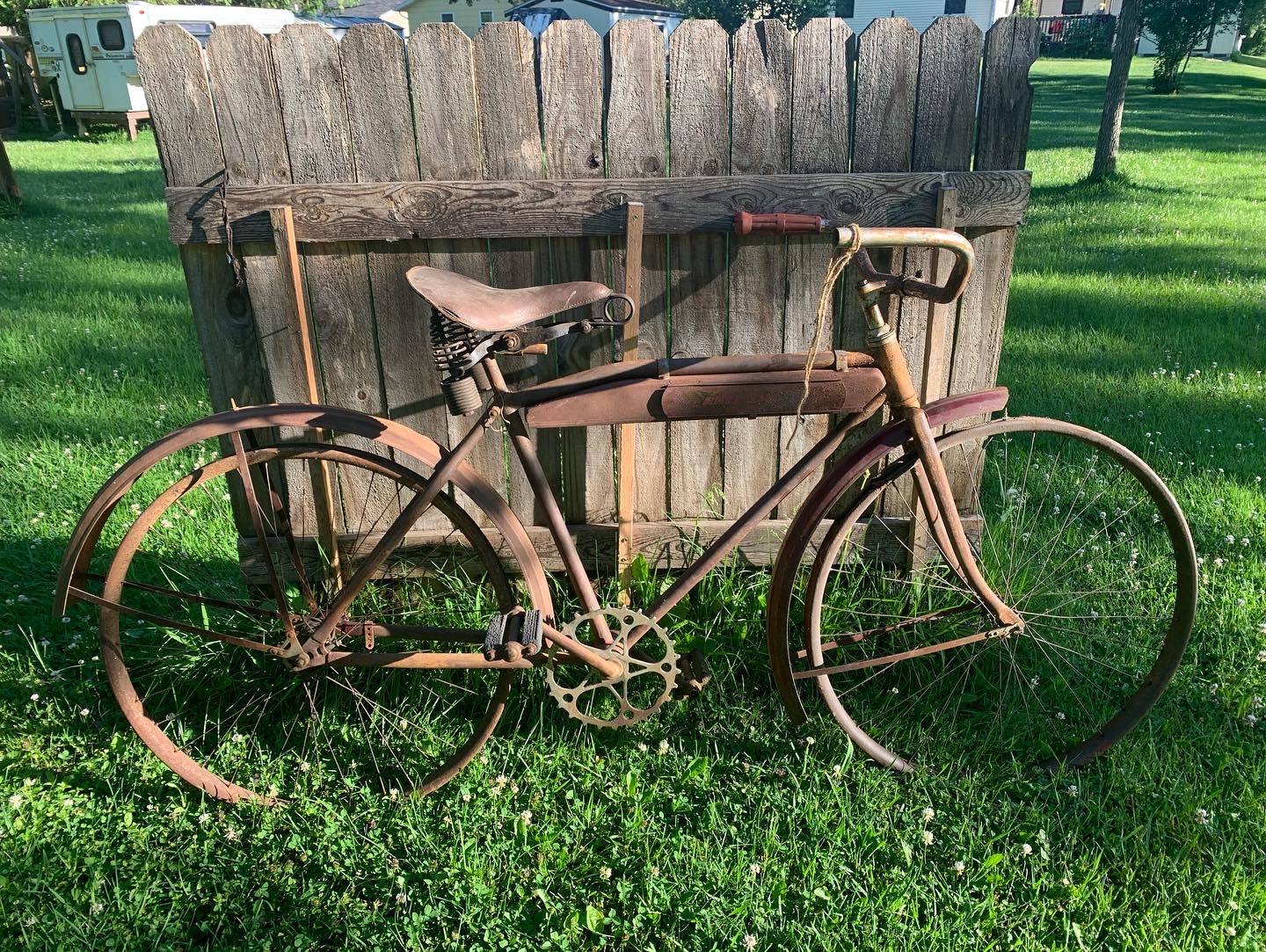 and that he owned a resort on Lake Noquebay way back in the day. She said I could have the bike for free as long as I sent her photos of it after I got it going again..
. Happy Saturday! No head badge and the rear wheel is wood clad steel.. Any ideas on Make?