1933 Skippy Racer Airflow Scooter
I have had 2 of these and this one is up there.
Not cleaned
Great rubber on tires
Rubber pad on step nice
Paint is original and excellent shape with original Racer stripe.
Skippy Racer script on 2 sides very nice
Rear brake works great
Rear stand with underside clip
This scooter was first and only to use patent
Airplane Rudder pin with airstream design.
Smooth action.
Very hard to find these in this condition
$699 shipped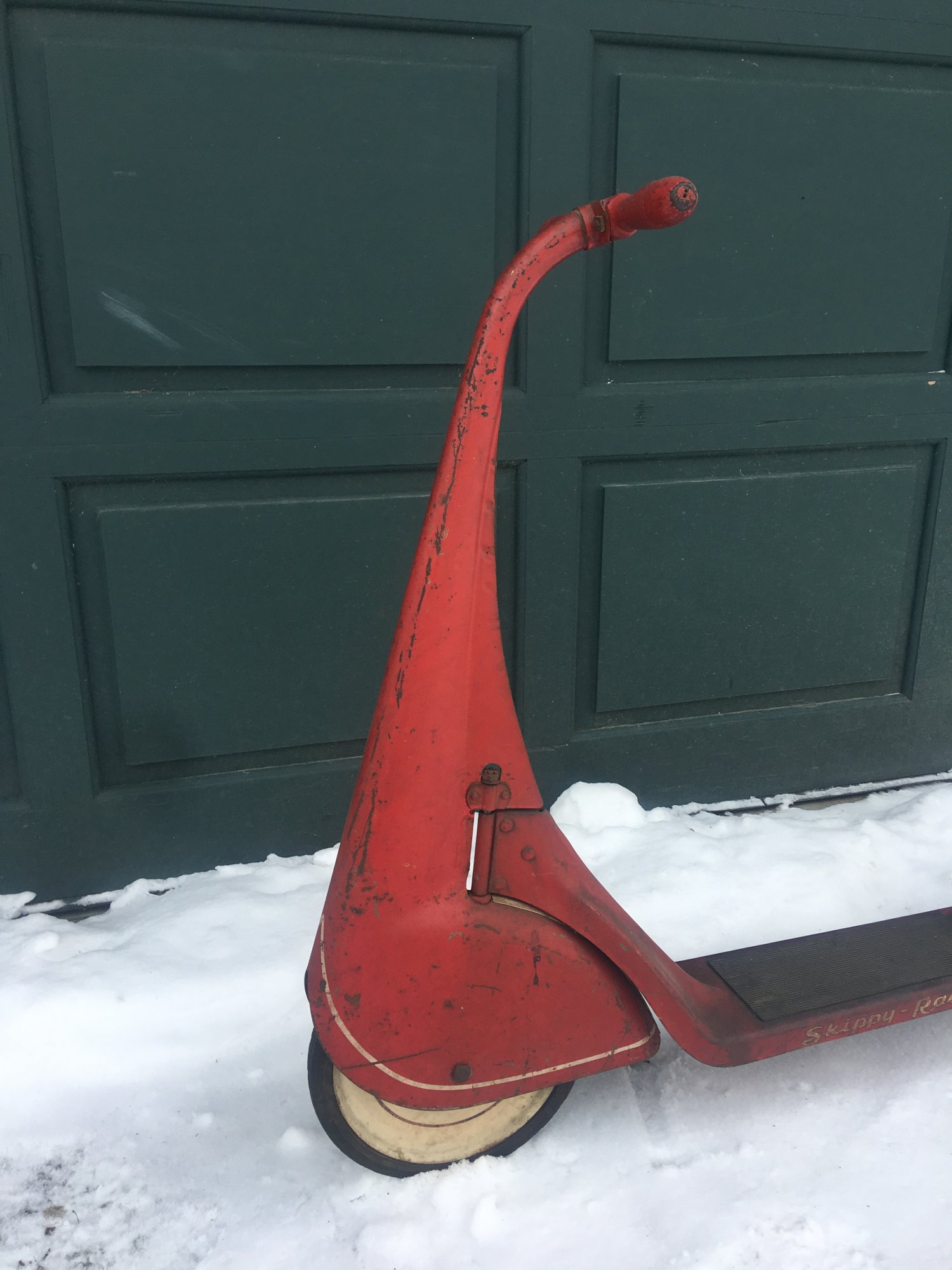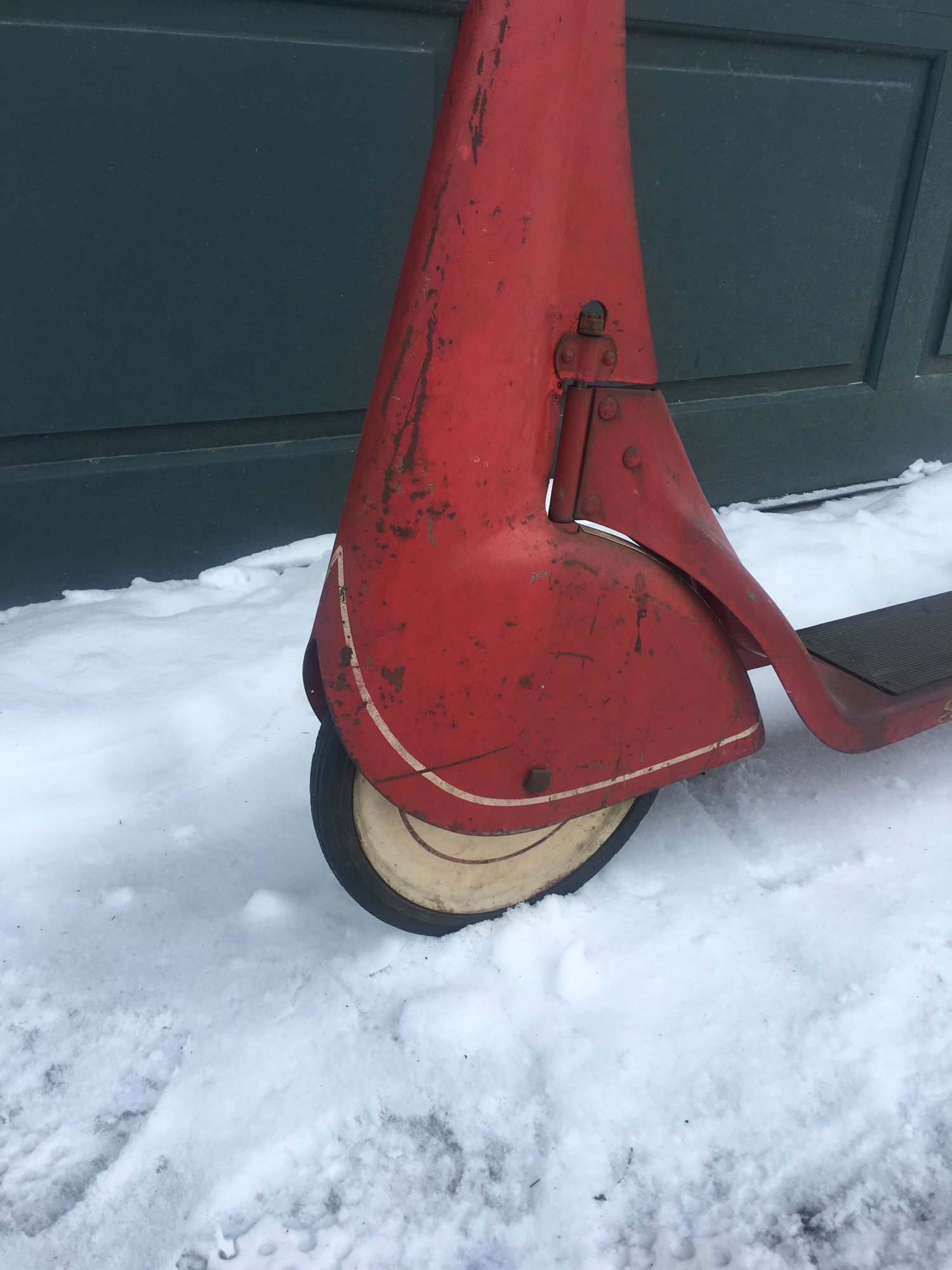 Last edited: