Here's my 1934 Colson Mickey Mouse tricycle that had an amateur restoration job on it many years. They only made this Colson trike in one year. Also comes with a picture I bought at Disneyland over 25 years ago.
I'm asking $3,675 for the Mickey.
Could be $ 80-100 to ship.
A rare trike!!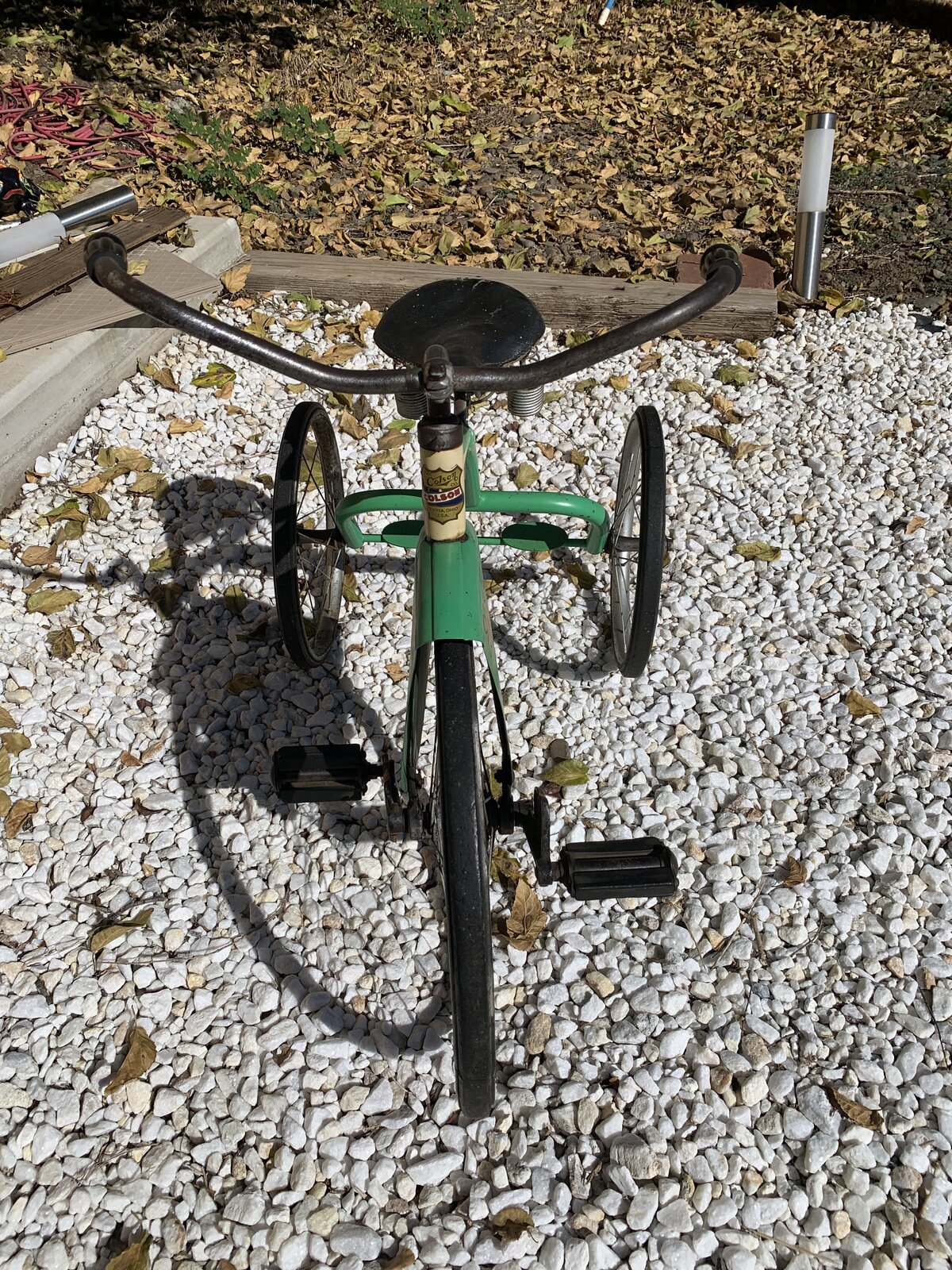 Last edited: