Riding a '38 Autocycle Deluxe
Well times are a changing for me now. I'm looking at a new toy.. so I feel it's time for someone to be the new owner of a very rare and desirable bike.. also has a very interesting history.. to long for this ad but was listed years ago on the cabe I believe it's still posted...read it for history..
nearly complete just missing the unit to hold the speedo cable to the rear wheel gear.. the previous owners had some of the parts restored or new old stock.. repopped pedals.. nos speedo cable and speedo restored seat plastic lens and glass replacement. Stand clip is a replacement.. orig grips nos rims with orig tires.. horn unit is there. Horn light buttons are stuck..grease gun and original owner photo are included .. rides like a dream..has no Cancer holes or repairs. The original owner drilled a hole for a horn .this is a solid bike ...yes it rides like a dream no issues the Original owner tried to restore it in 40-50,s using lead for dents....only one issue is the rear fender has a split in it .. has the orig tool box lid...overall it has great patina.. I like it this way.. shipped or pickup at upcoming Washington swap meet in March..sorry duck reflectors not included but if you buy it full price you get them..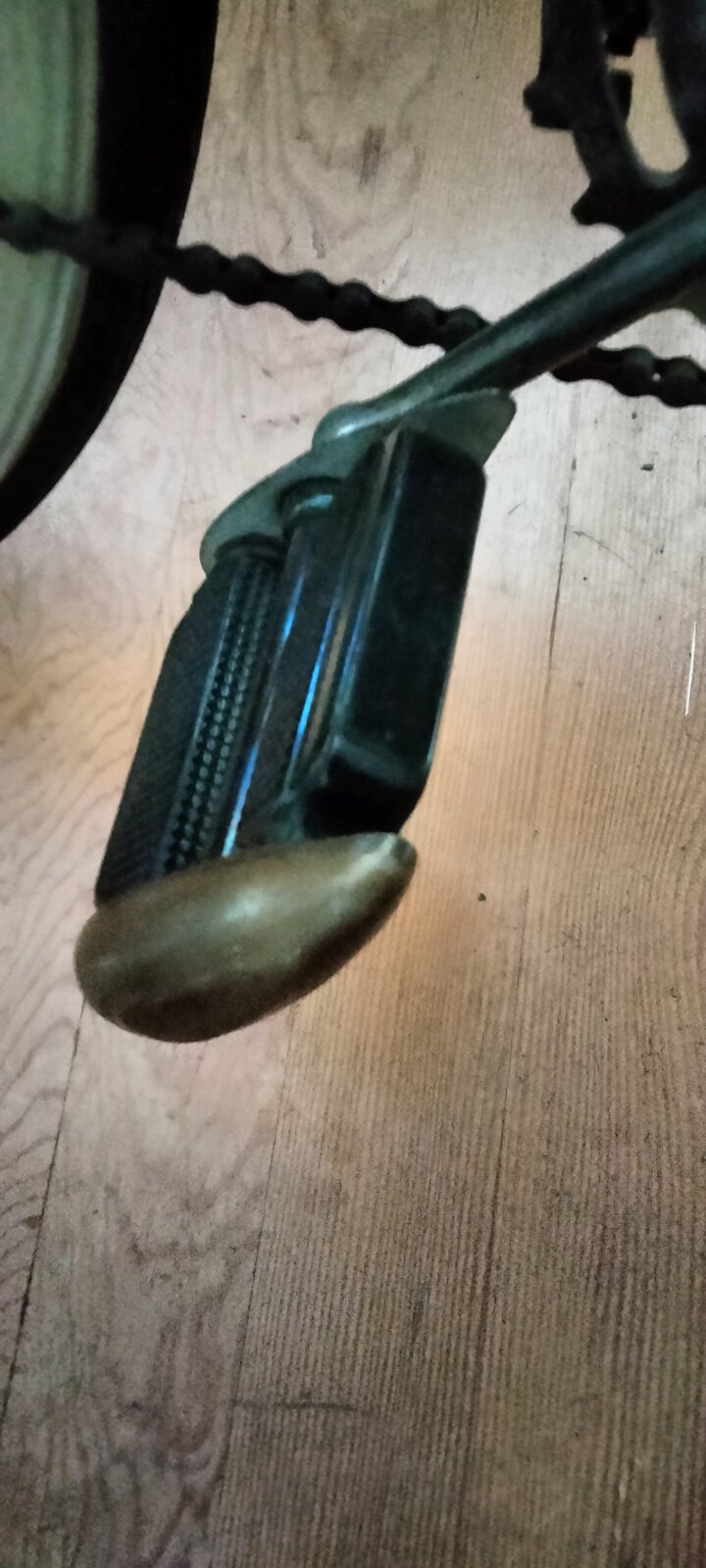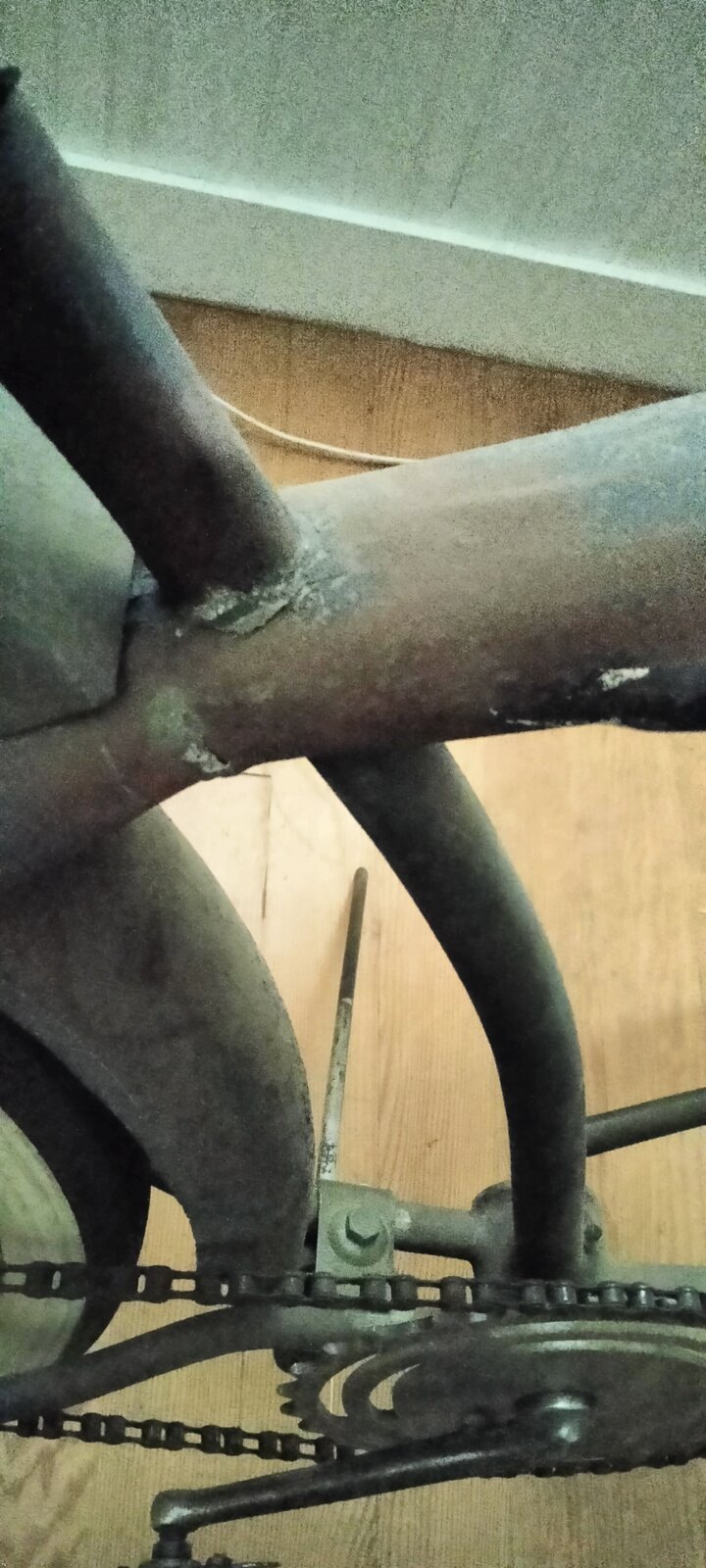 ...thanks mark