No, I'm not parting it out!
The seat tube was loose and the seat lug was cracked through most of the way. I figured the best fix possible meant taking it all the way down. The long curved pieces actually unbolt behind the head badge.
Looks like the tire rubbed a little too long! You can see the steel on the inside of the wound. The steel insert runs from the rear axle to just in front of the seat. Spring!!!
I love this stuff. The bottom pair hold the fender. Aluminum. The top pair go behind the seat. Chromiumed bronze.
I hear there's a College in De Kalb. An hour or so outside of Chicago. I imagine the owner was a history major, riding this bike around campus in 2000 sumpthin.
The bike came apart in no time at all. It'll take longer to assemble since I might have to go to Albuquerque and pay
@ratrodz
a visit!!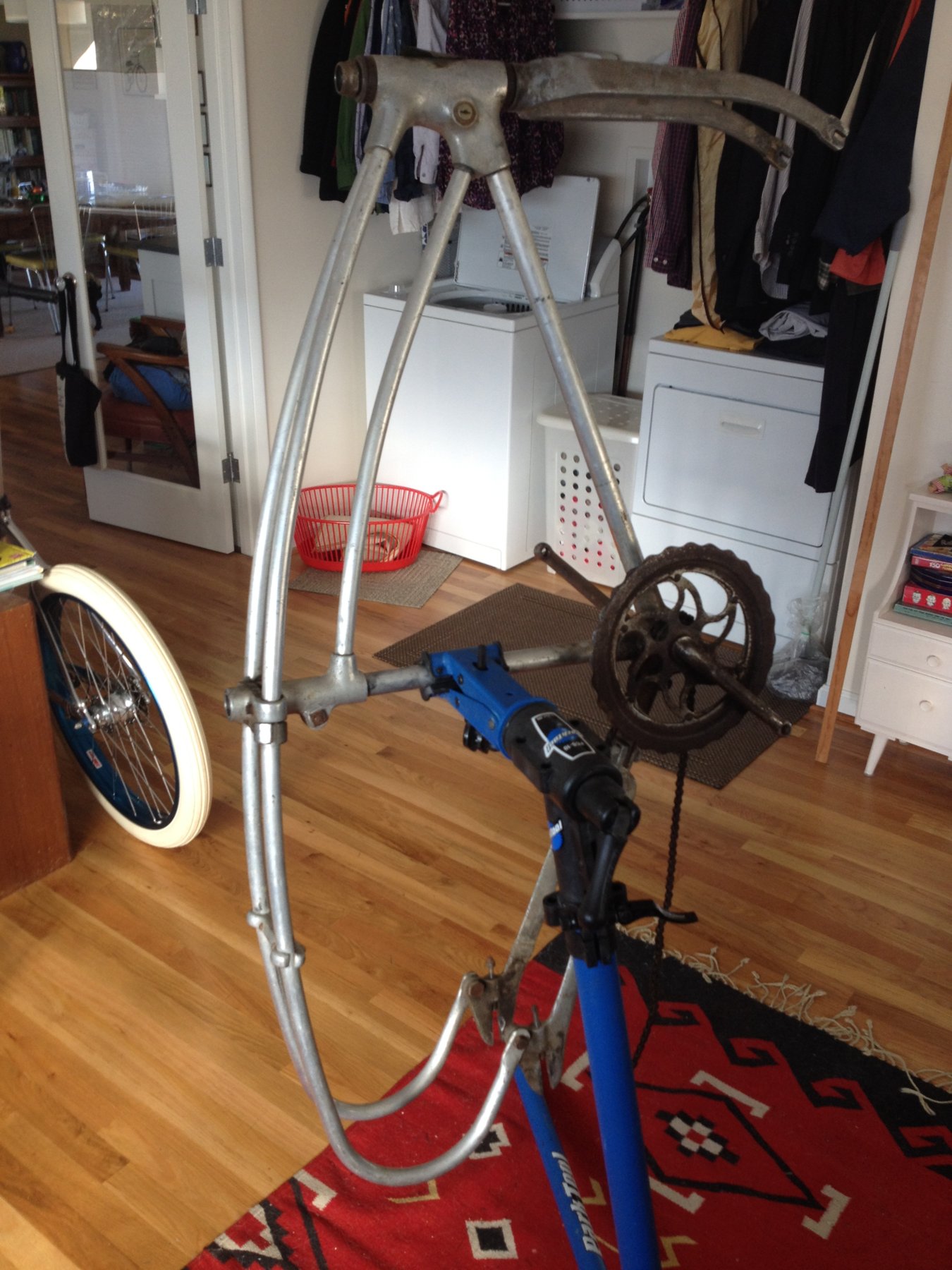 Last edited: