Riding a '38 Autocycle Deluxe
This is almost a complete bicycle, ha! I was on the fence about what to do with this one, but decided to Float it down stream! I have done nothing to her!
1936 Schwinn Motorbike! The Morrow hub is stamped F3. They appear to be original rims which spin! Tank is in great original paint condition. There are a few dings and 4 holes drilled on one side. Looks almost factory? Door works great with a new pin on the hinge. No rust thru the tank. Frame seems ok with no cracks visible and Paint would clean up pretty nice on her! There is a thru hole on the frame on seat post mast, midway. Silver ray up front and a Delta defender variant, (i think) on back. Crank spins. Fork is bent.
$1600 shipped OBO
If you like it, make me an offer!
Thanks, Don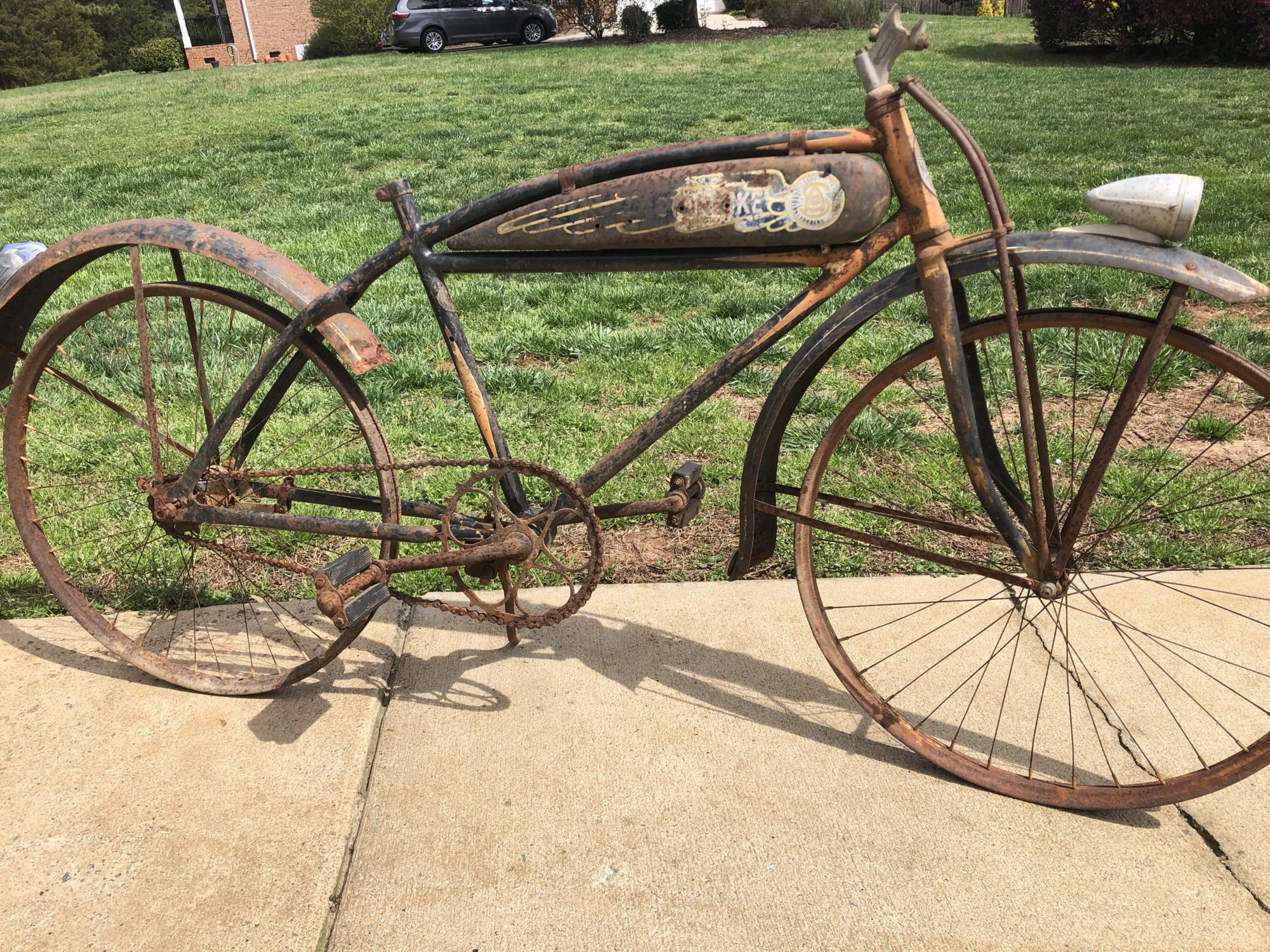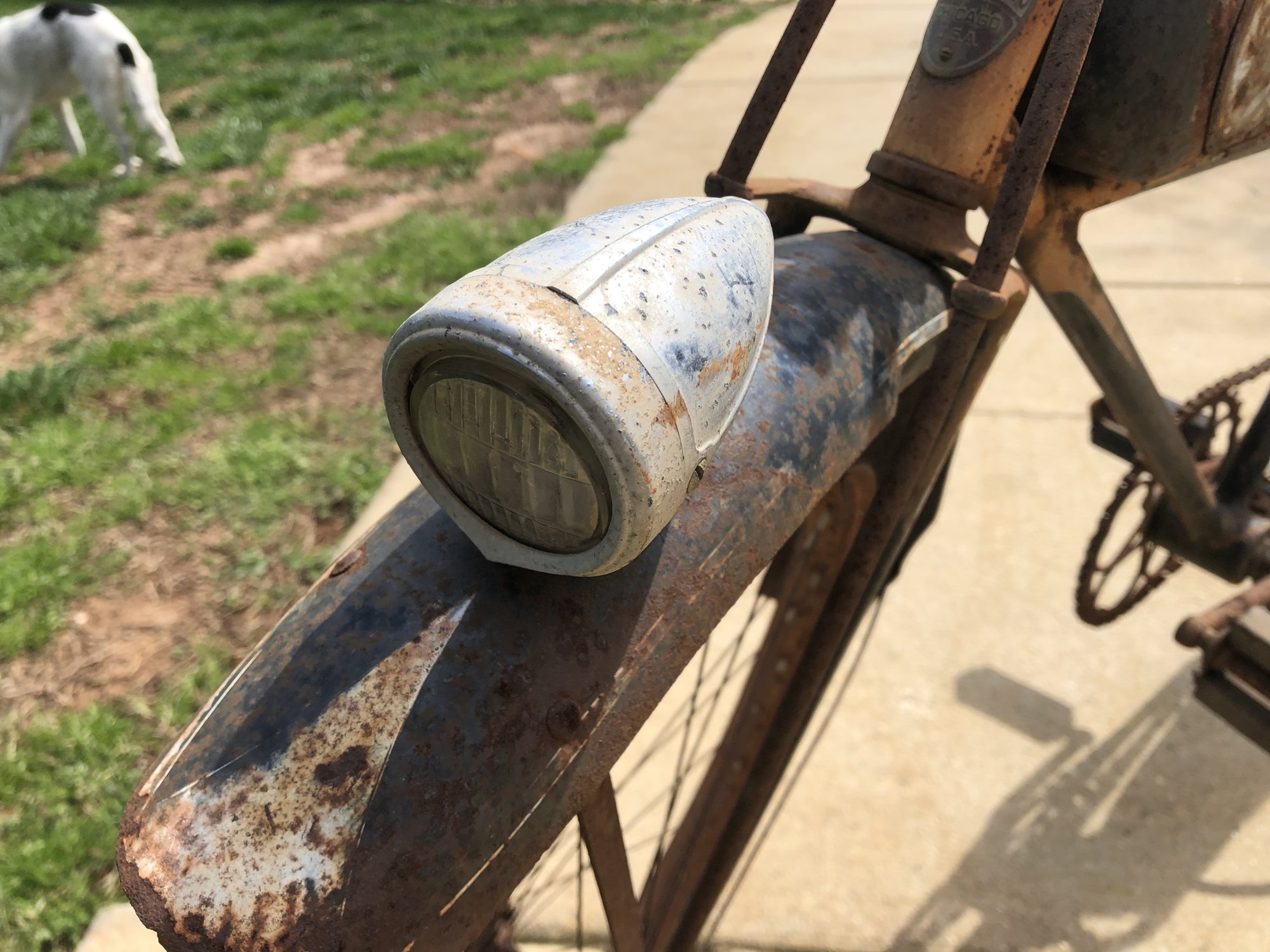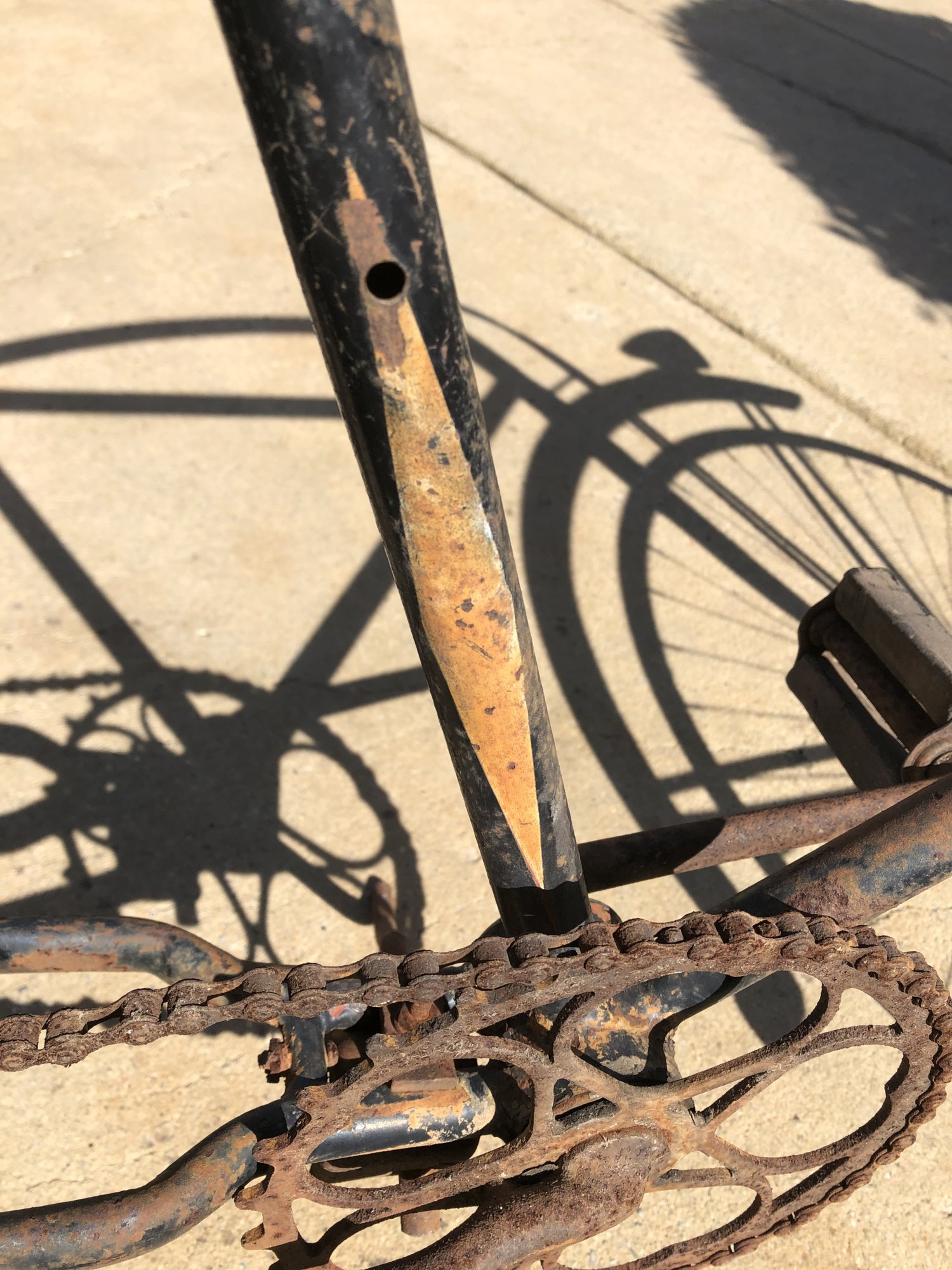 Last edited: