Wore out three sets of tires already!
For your consideration is a 1937-38 (Z serial #) C model / first year DX / Christmas Special…I got this bike in trade and decided to let it go. The paint on this beauty is really really nice as the pics will show. Tank is the show piece…strong graphics and white pins still on board. killer big button EA horn and the fenders are fantastic! Rear carrier paint is strong as well. The messinger B2 wire frame saddle is as nice as I've seen. Sweet Excelsior badge. Wouldn't take much to make this a catalog correct Christmas Special. Running new departure hubs front and rear. Diamond chain still has the blue hue and is seemingly NOS but has a kink or slight twist that will need to be massaged out…still rideable but on spot is a little stiff as it passes over the cog and chainring. Not a big deal. Pedals are nice but they look like Wald post war. Newish John chain tread tires. Grips are calcified coke bottle and not rideable…slide right off If you're not careful. About the only bad is the drop stand and drop stand clip have a light coat of silver on them. It's not very noticeable and was done well but wanted to mention it. Also some paint loss on the bottom tip of the front fender and some rack wear on the top of the rear fender In which neither take away from the beauty of the bike. Take a look at the pics…they tell the story. $2250 shipped to the Con US. Will take PP (friends and family only) or money order. Will even take a check but will have to clear first.
Enjoy the pics…it's a nice bike.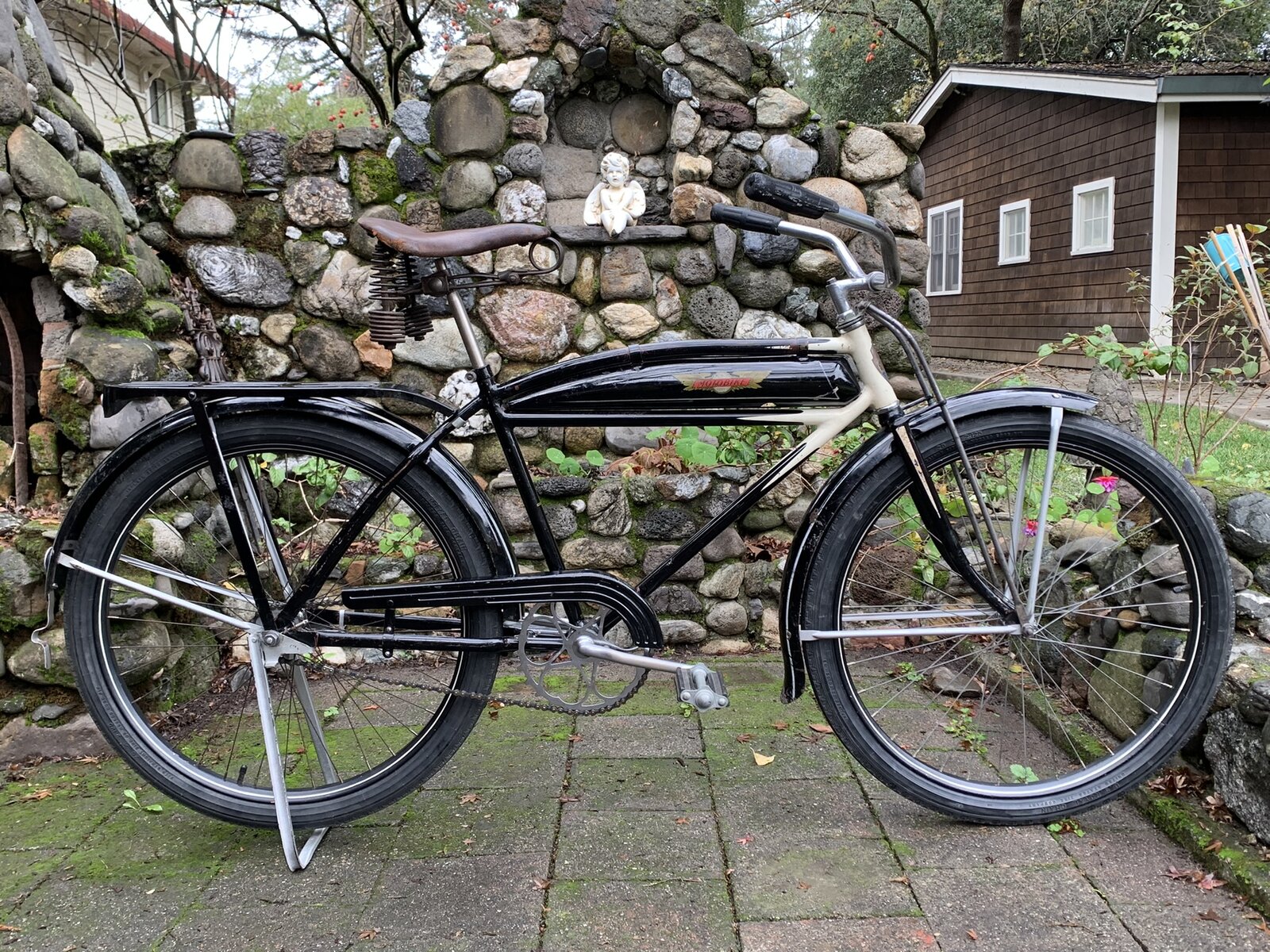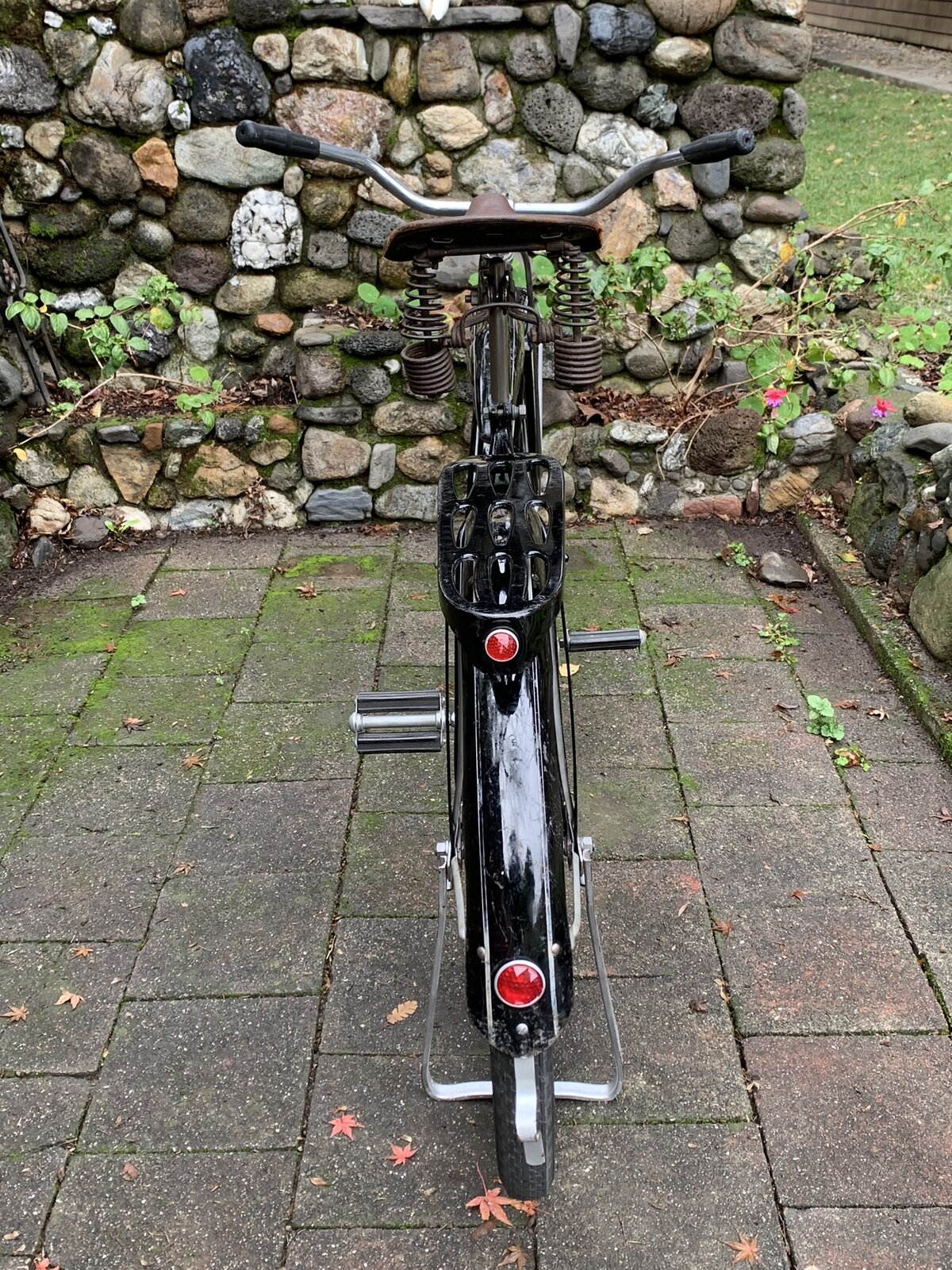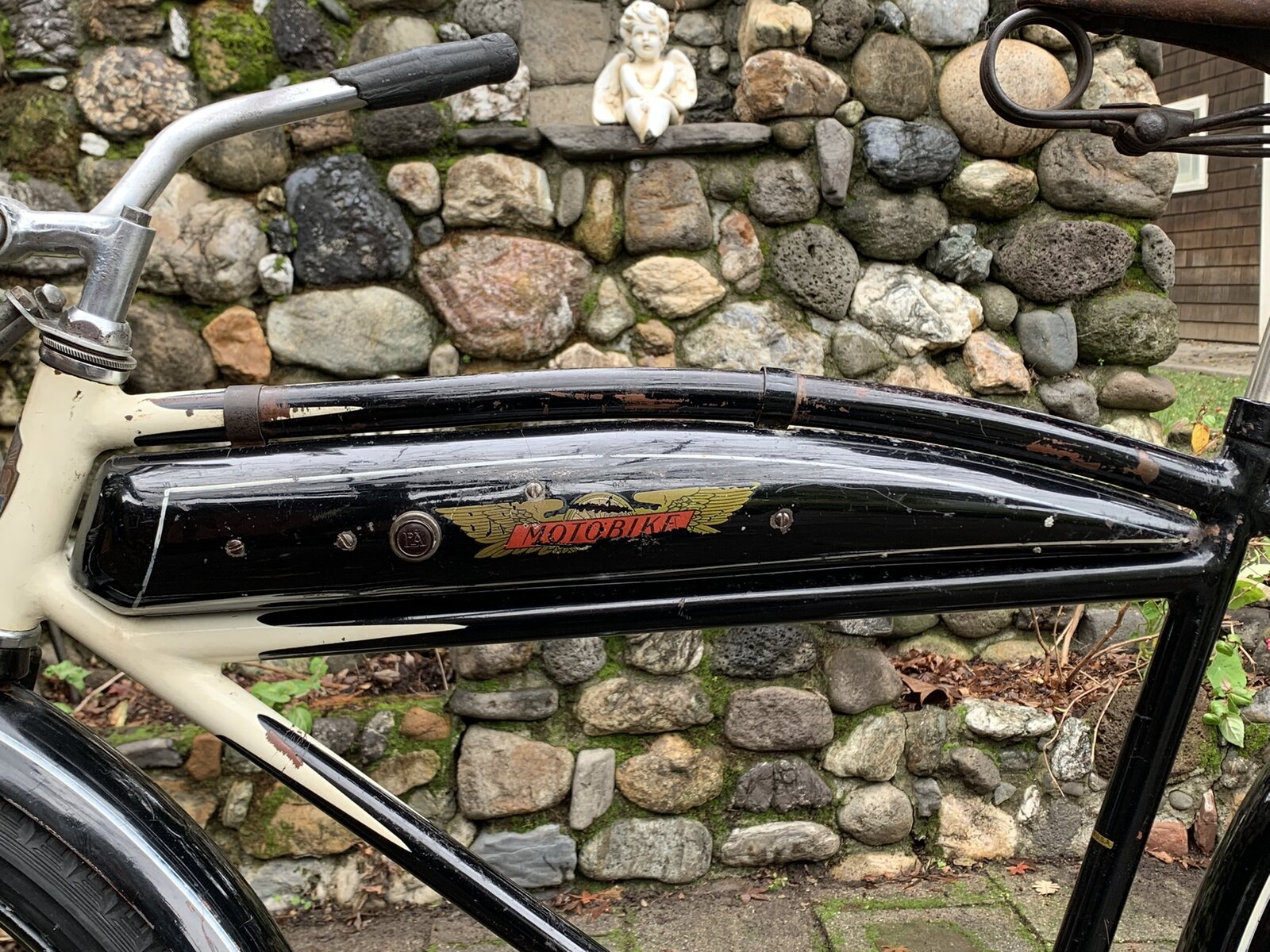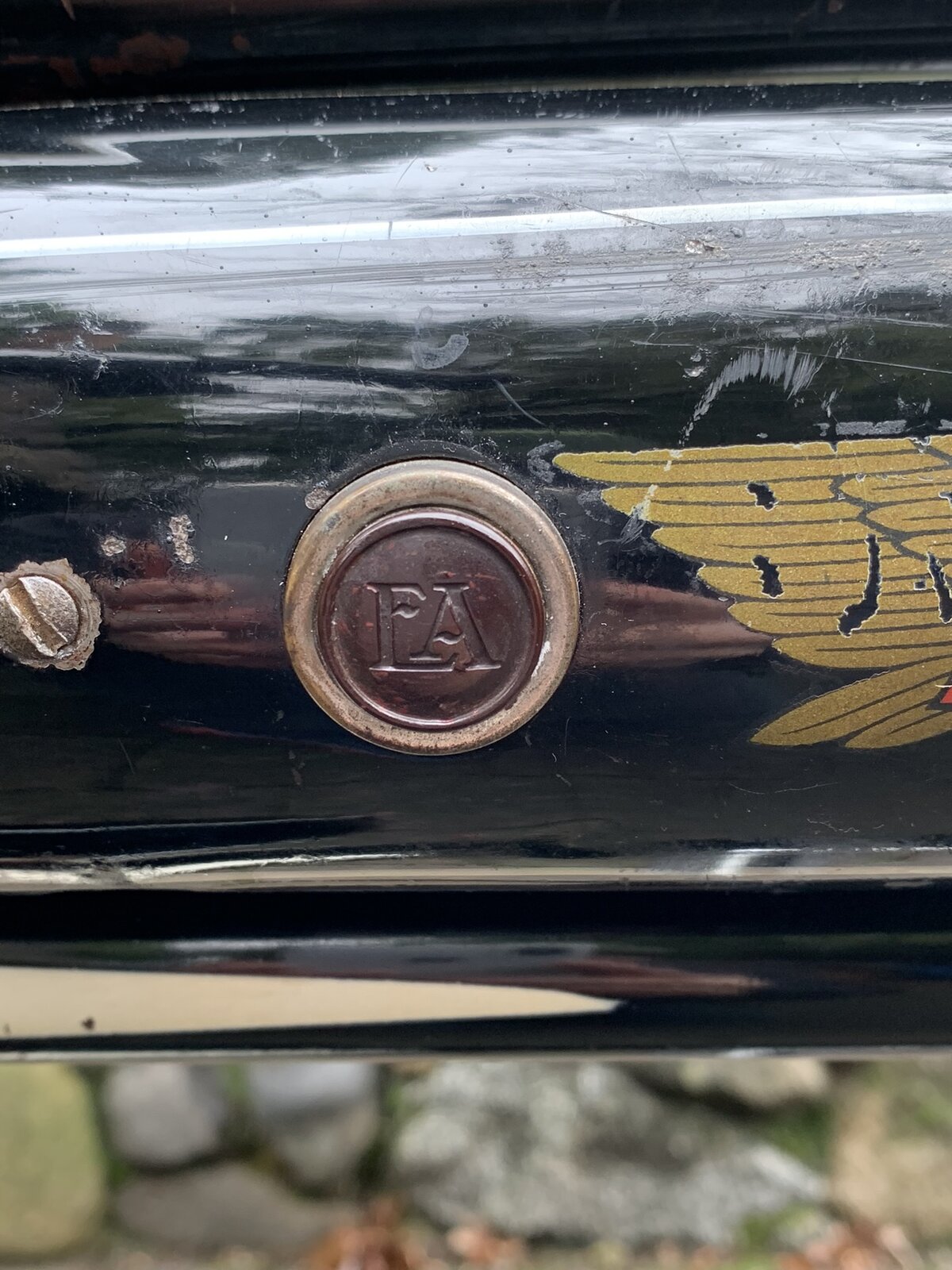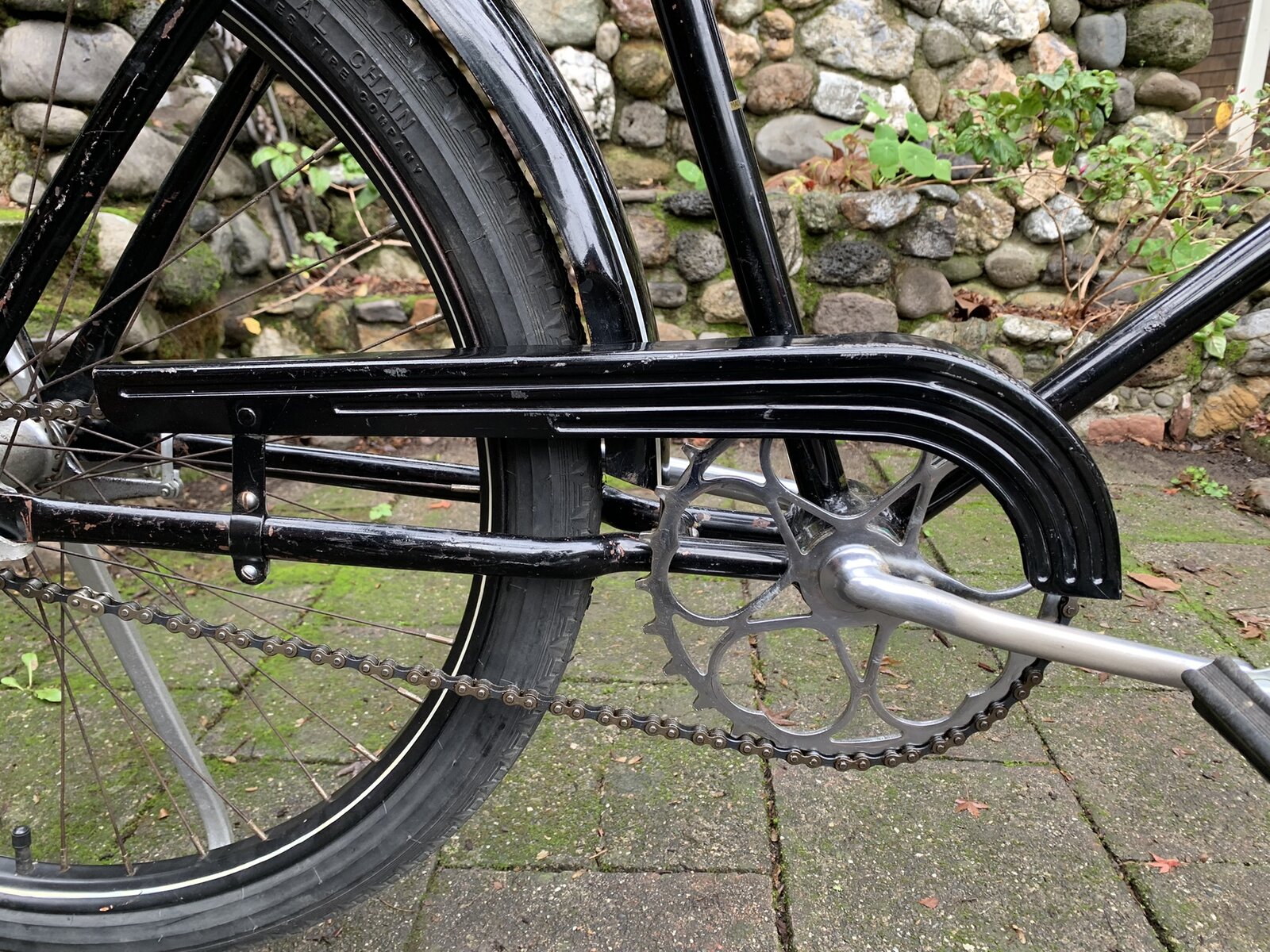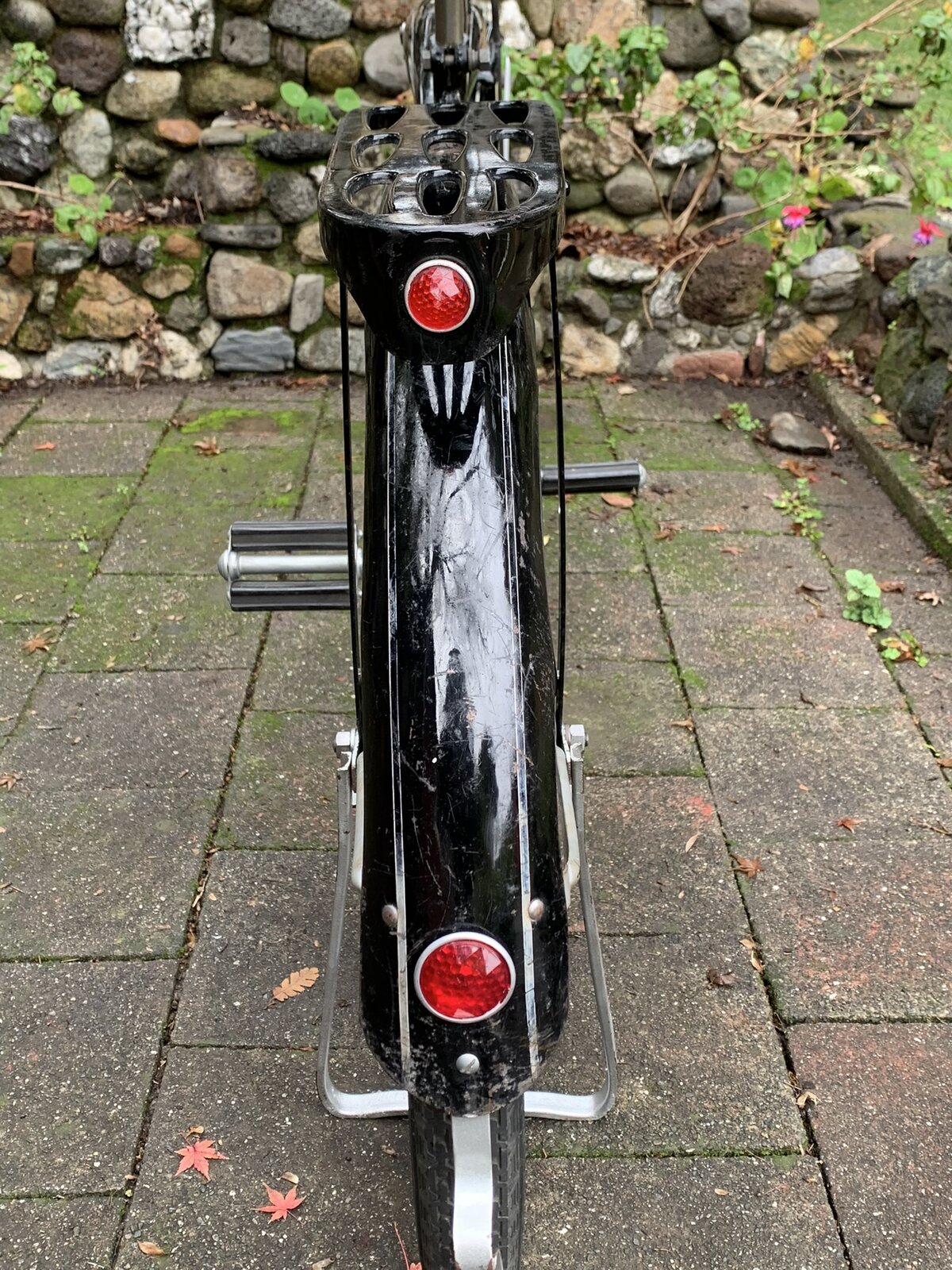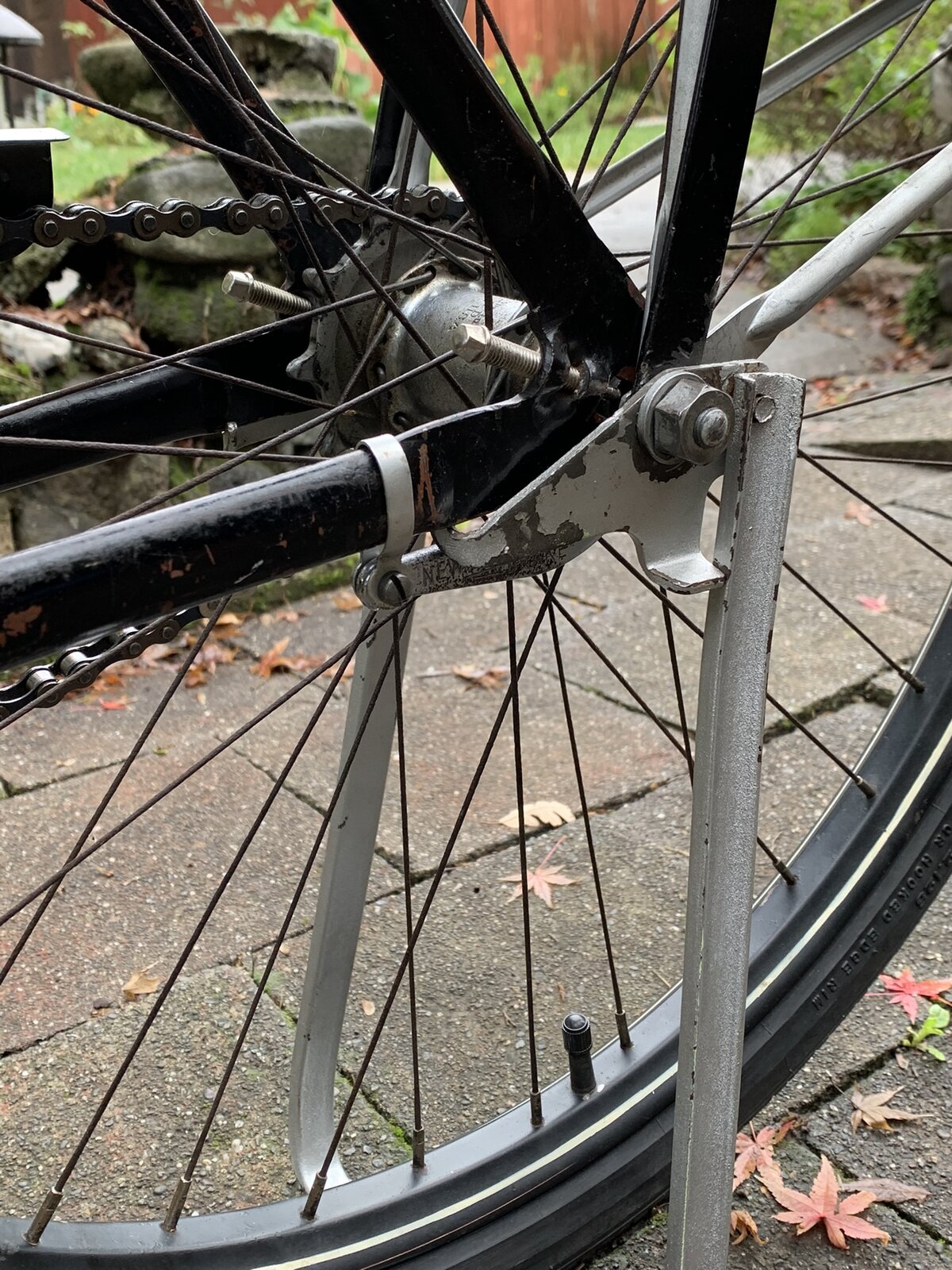 Last edited: