Riding a '38 Autocycle Deluxe
Moving along this nice group of Columbia Westfield parts. Somehow when I work on any project I always end up with one or two of everything! Prices include shipping, I'll consider offers and will bundle.
'37 Westfield bare men's 26" frame. Has horizontal badge holes,. Nice straight frame with no issues. SOLD
Stainless fender set. These are in fair condition with a few holes filled and a few extra holes. I added some appropriate braces but they're not attached. Legitimate conduit fender I've also included the small under clips for the wire. You may have to relocate a few holes to get them just right SOLD
Scarce locking type tank. Pretty nice tank has been overpainted several times. Looks like it's green and cream underneath that paint. Mostly surface rust inside no through holes/rot. Has front brackets for frame and also complete rear bracket which is always missing. There's a small little tab that is spot welded to the tank which is broken off cleanly but not lost. This tank is found on the Twin Bar Air Rider, Superb and others. SOLD
Seat post $35 shipped
Chain adjusters SOLD
Rack fits standard frame as above. This is the nicest rack of this type I've had! Super straight and nice looks like original blue paint zero issues! SOLD
I have additional pictures of the individual parts if you need them ask.
Nate VT
401-548-9082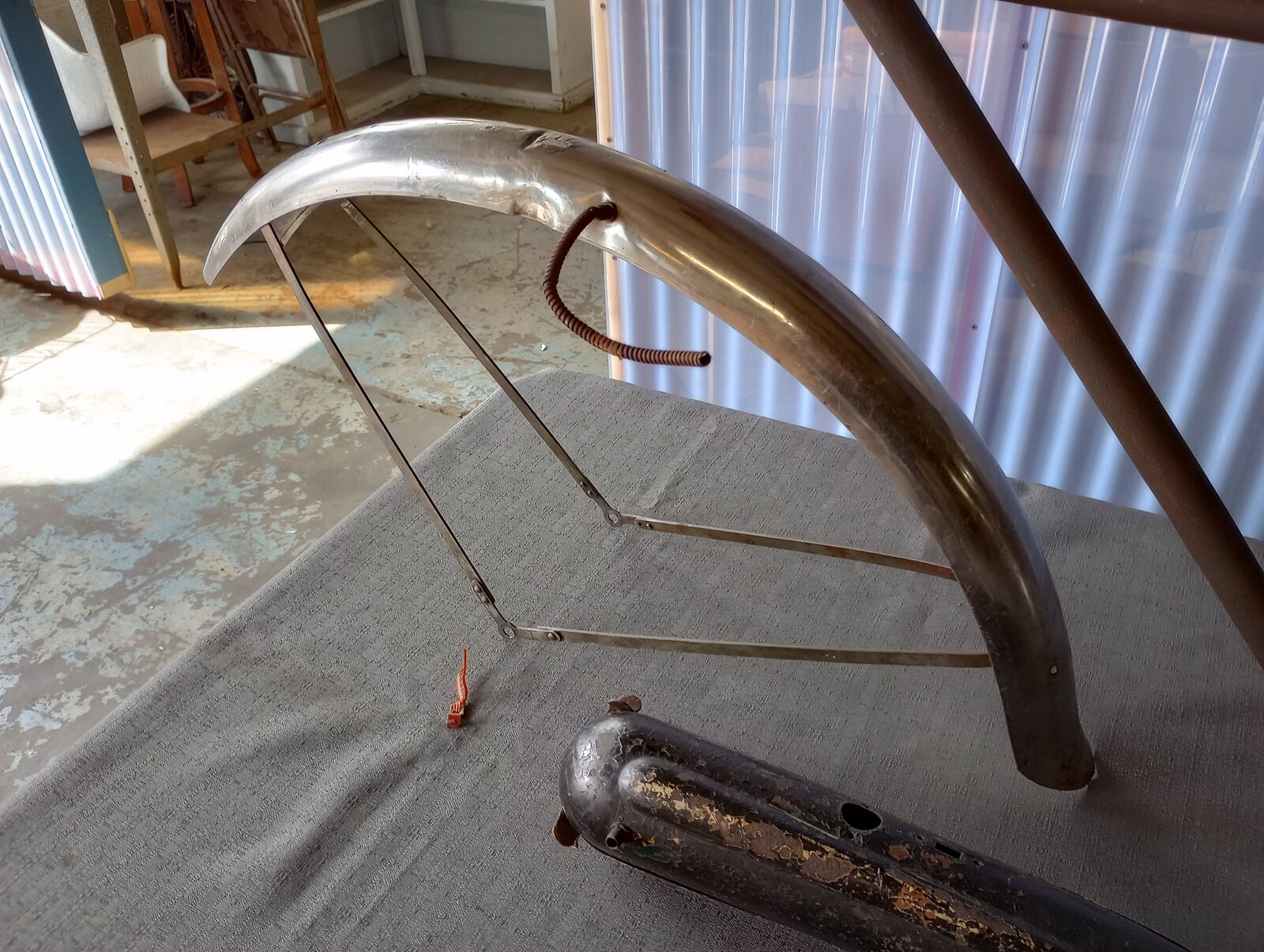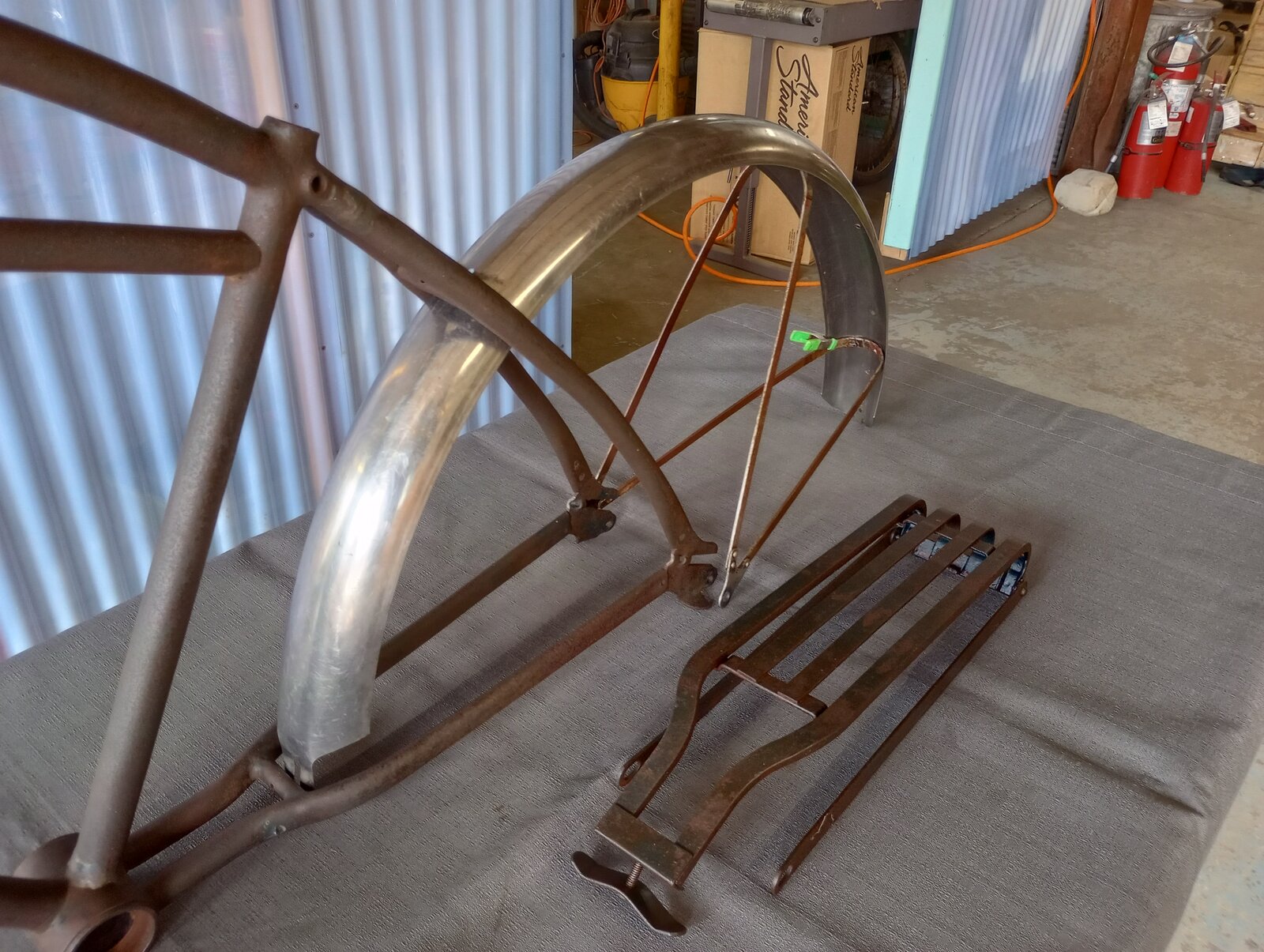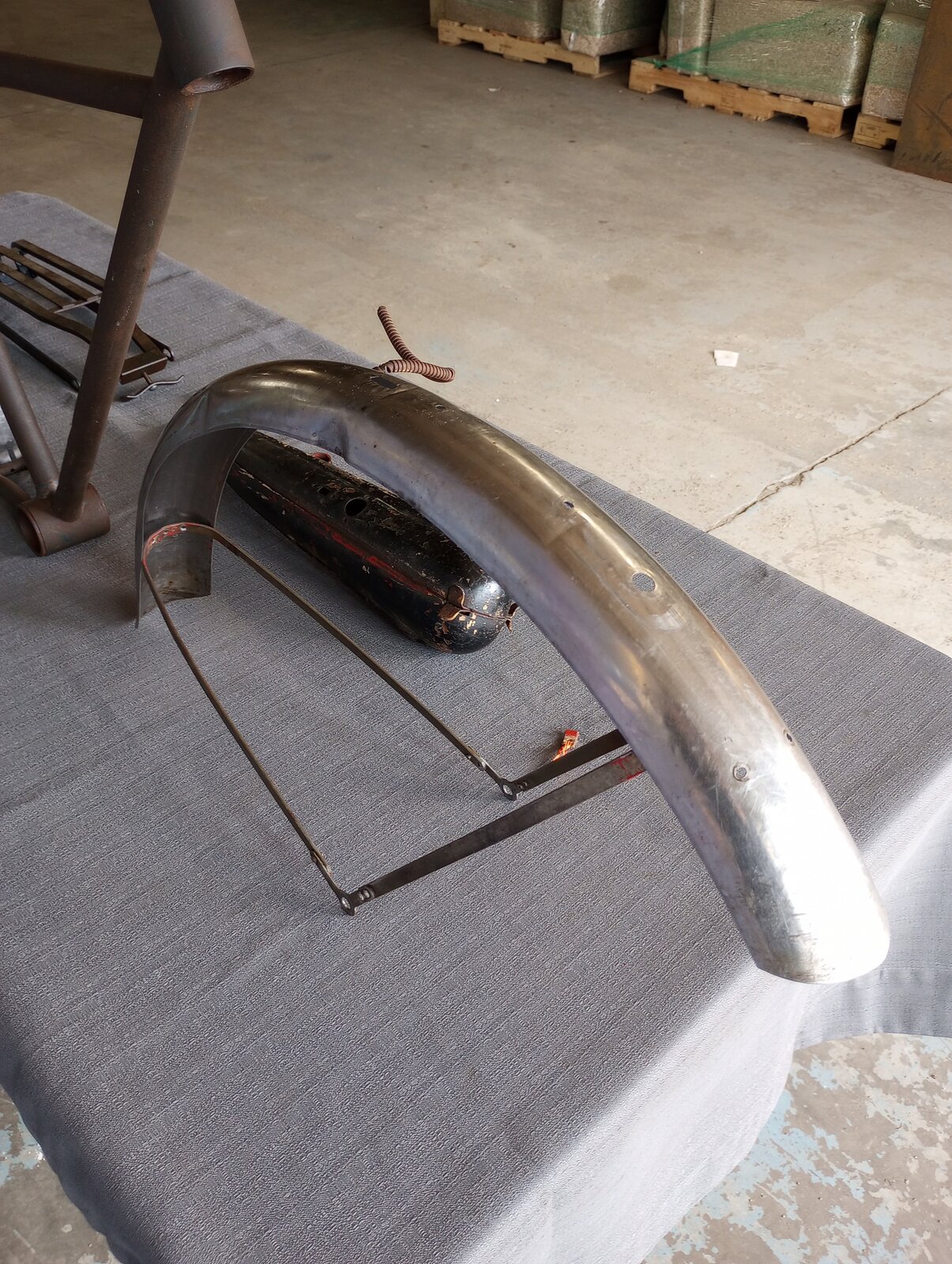 Last edited: