There doesn't seem to be much info out there on these Ridewell-badged Cleveland Welding-built bikes. I could only find a handful that have been mentioned or posted about here on the CABE. Sold/distributed by the Pittsburgh-based Joseph Woodwell Company hardware stores.
1937 Ridewell-badged DBR.
B50506 serial, sideways 21 next to it.
Braced drop stand, Wald #3 stem, no evidence of any lights/reflectors/etc. on either fender. New Departure front hub, G2 date code Morrow rear hub. Torrington #8 pedals.
Wald basket, jiffy stand, McCauley chain guard, and Persons crash rail seat all likely later changes. Can't tell what's going on with the paint, it's mostly cracking/chipping, maybe a poor later repaint?
Tires are 26x1.75 Uniroyal Chain tread and look terrible on the wheels, just too small looking.
What say the knowledgeable CWC folks on that fork? It's not what I'd expect to see on a '37 Cleveland Welding-built bike.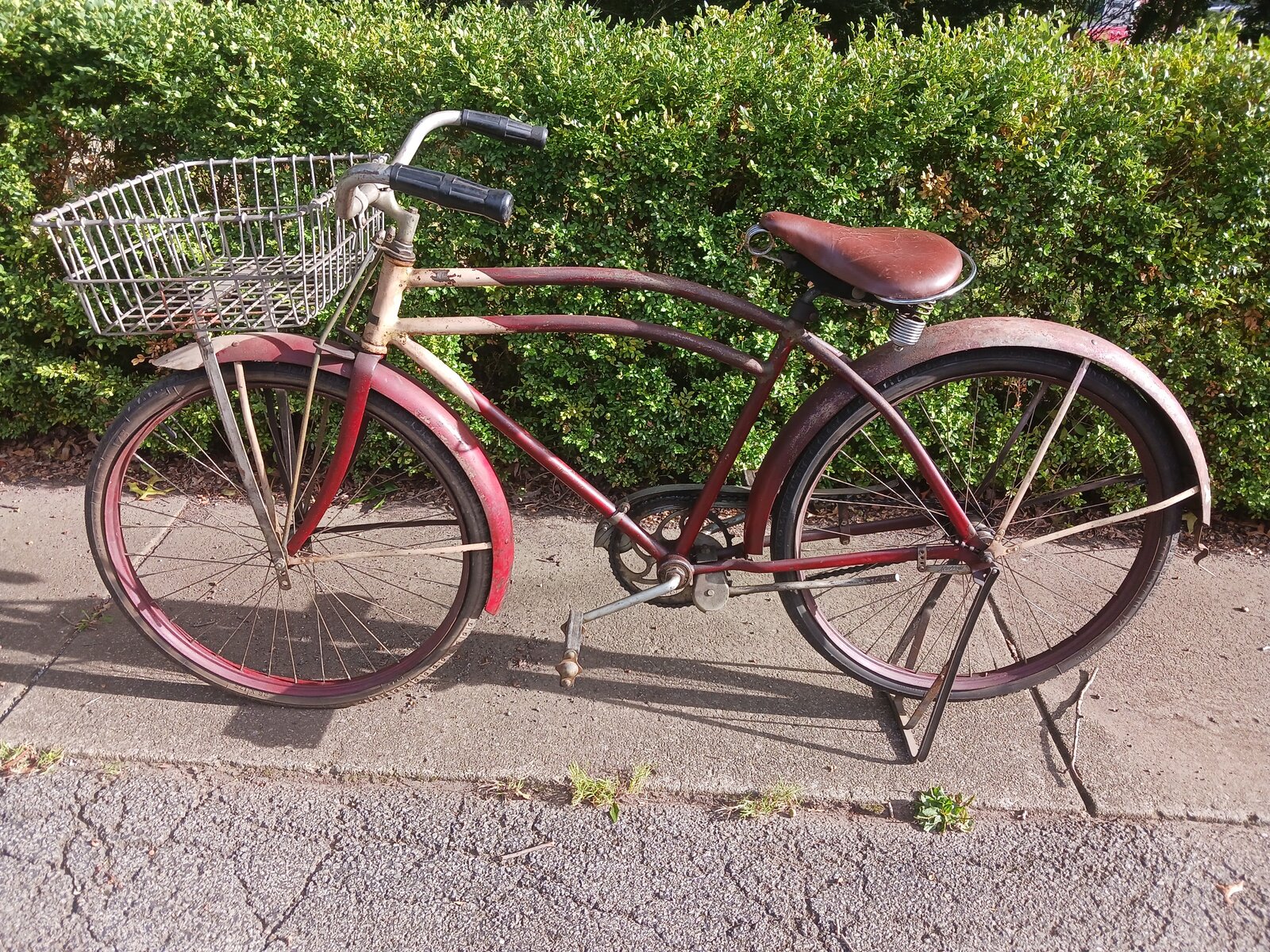 Last edited: