1937 Schwinn Ace
The tires that are on it now are John's whitewall chain treads (see pics below)
Note the hole in the rear fender - partially hidden by the license topper.
$3000 shipped. USPS money order or cash only.
Can deliver to MLC or AA with $1000 down, balance on delivery
Could also do a payment plan.
Let me know if you need more pics or have any questions.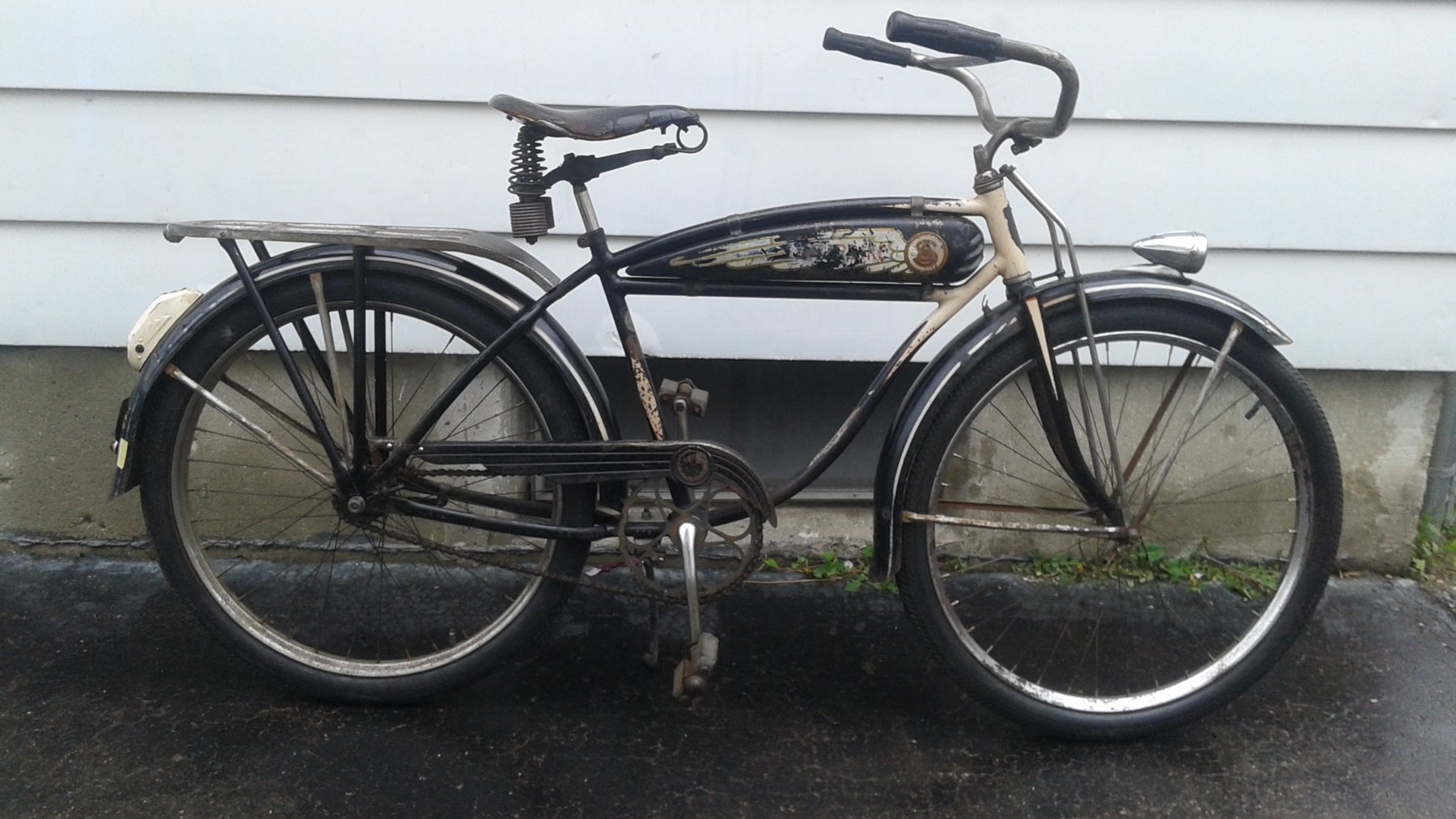 Last edited: