Here we have a handsome 1937 Schwinn BA67 Double Bar Roadster.
Nice solid original bike in Cobalt Blue paint with reverse fenders. Everything original here: Footed 37 Excelsior badge, Excelsior script on the downtube, original Schwinn key in the forklock, original decals on the seat tube, Schwinn script reflector. Beautiful longspring Mesinger, Cobalt Delta Frontloader, Cobalt dropcenters with Morrow rear spinning true. New full-metal stem tubes on excellent original USA Royal Chain Tread tires. Ready to ride !
Nice DBRs don't come up often . . .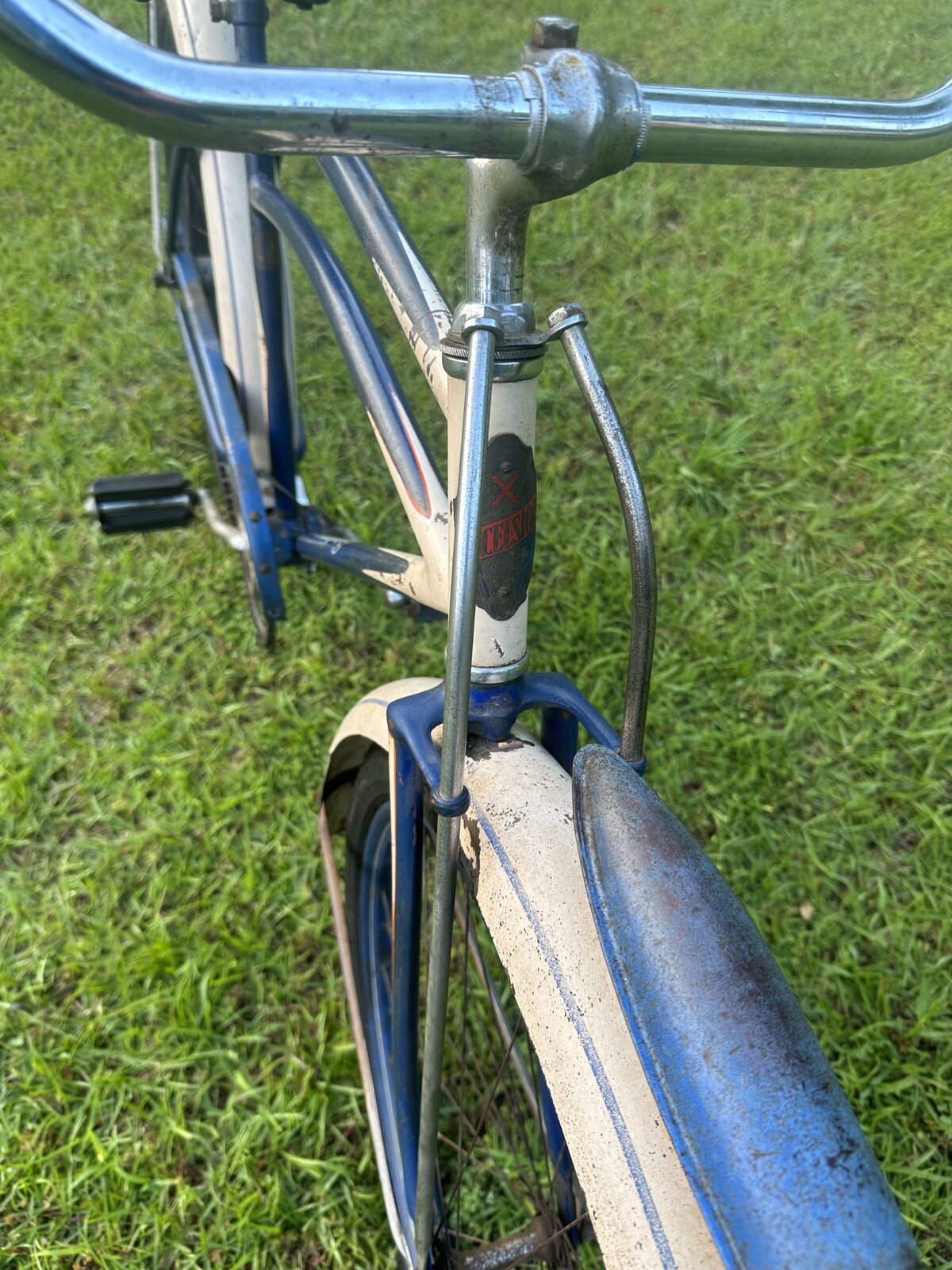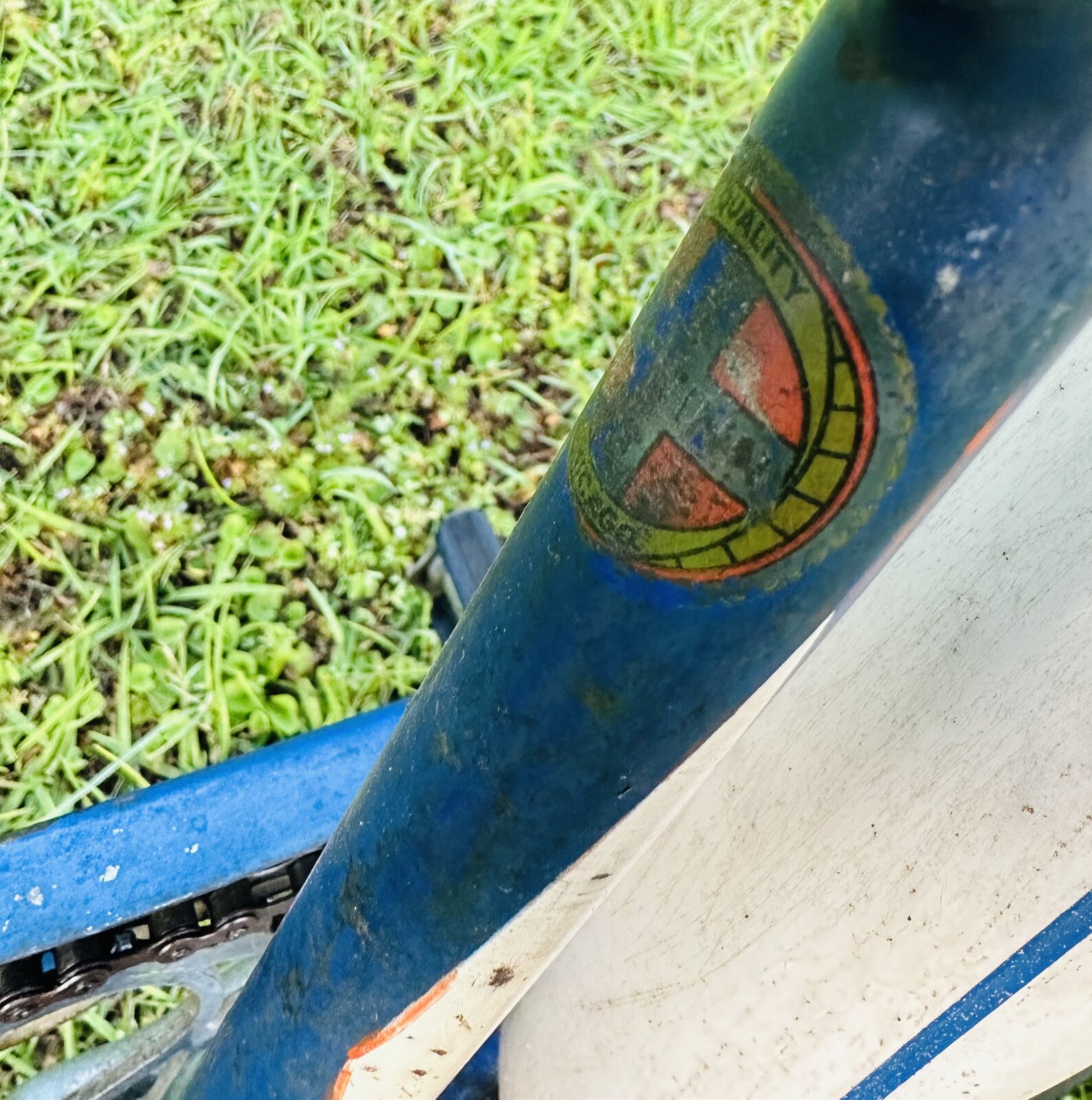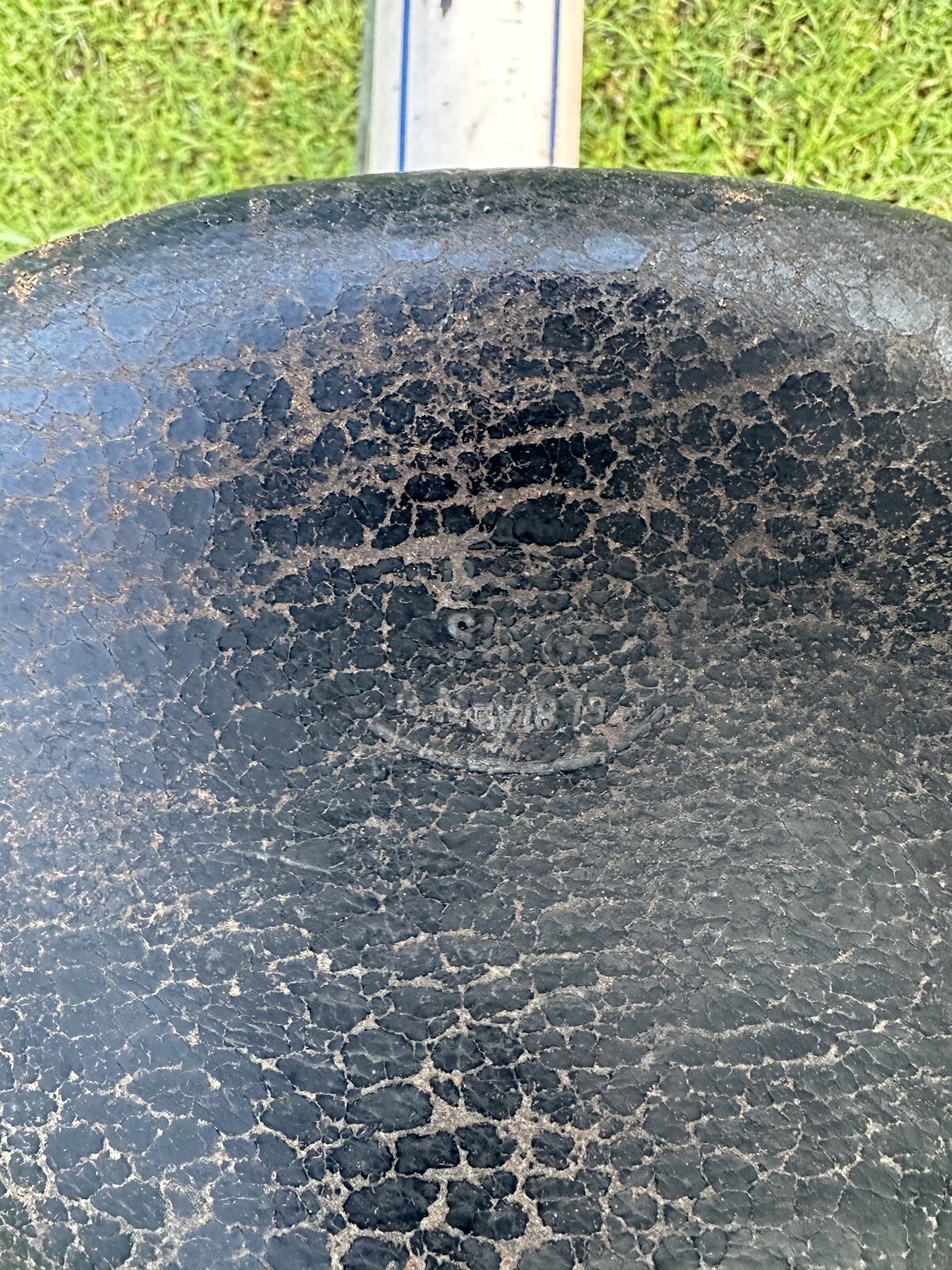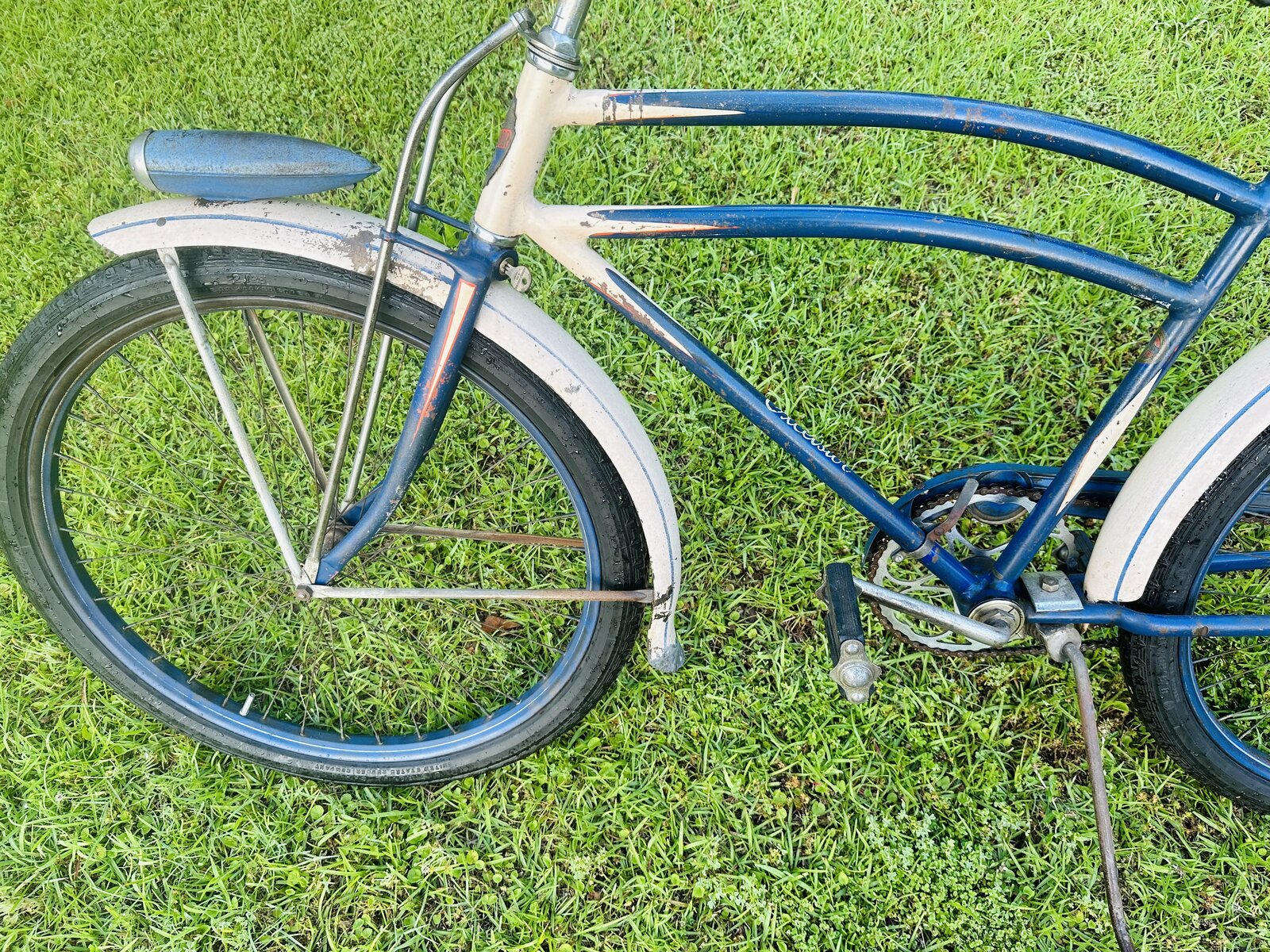 Buddy approved