Cool Mercury -Pacemaker
It's all here cool adjustable rams horn bars
Cool Art Deco seat with pogo like spring
Metal rear crash pan very nice shape
( I've seen this seat a bunch but have not seen this spring set up )
Very decent rubber. - has normal cracking but Intact and solid.
unfortunately house painted but great bones
Can see orange pinstripes under paint on fenders
Small chip of aluminum tip off top aluminum neck Piece ( top bar right under seat nose )
Great project trike
$399 shipped
thanks
Mark
Sorry for delay in Picts.Accidentally pressed done than had to download. !!!
In process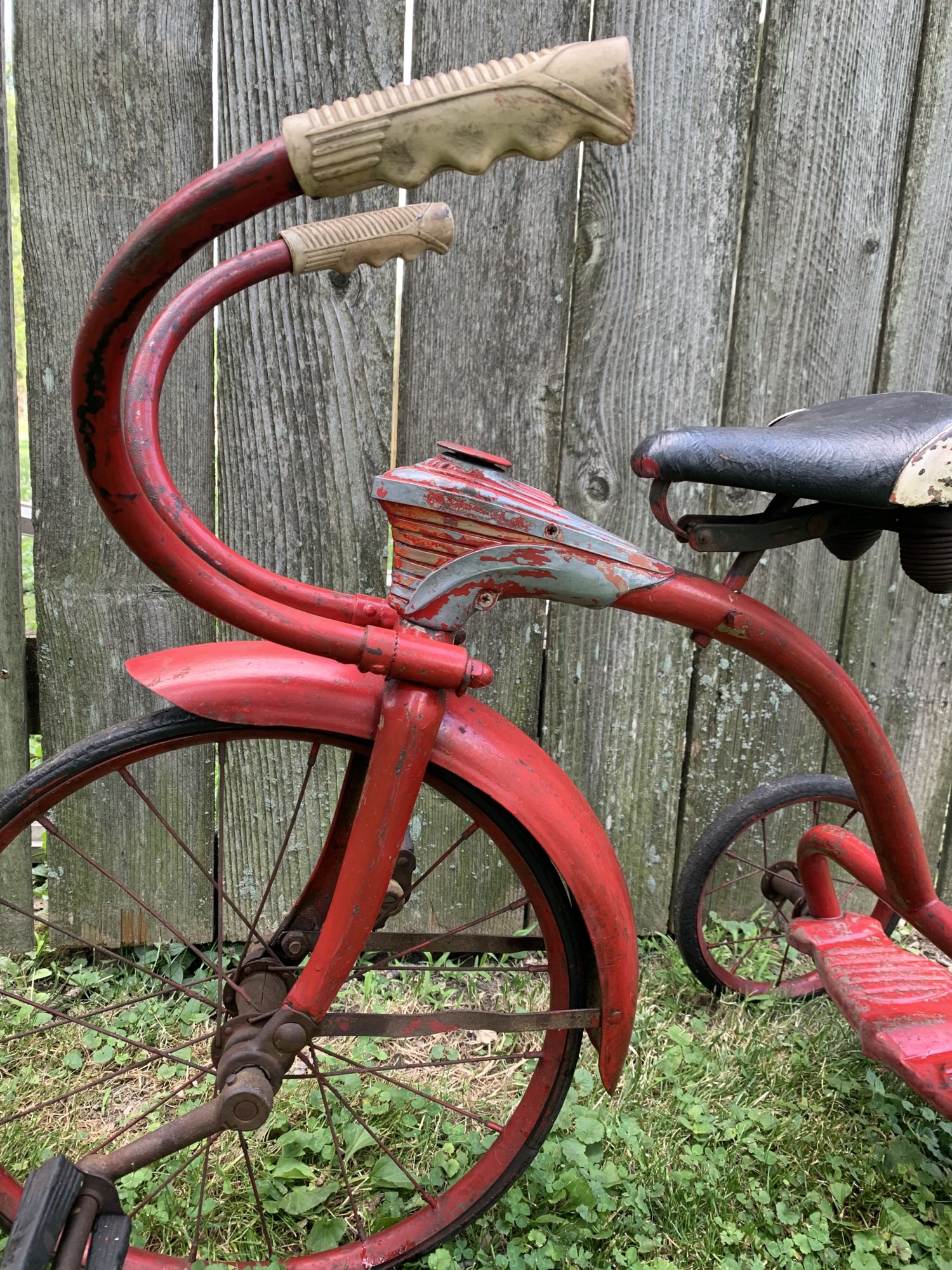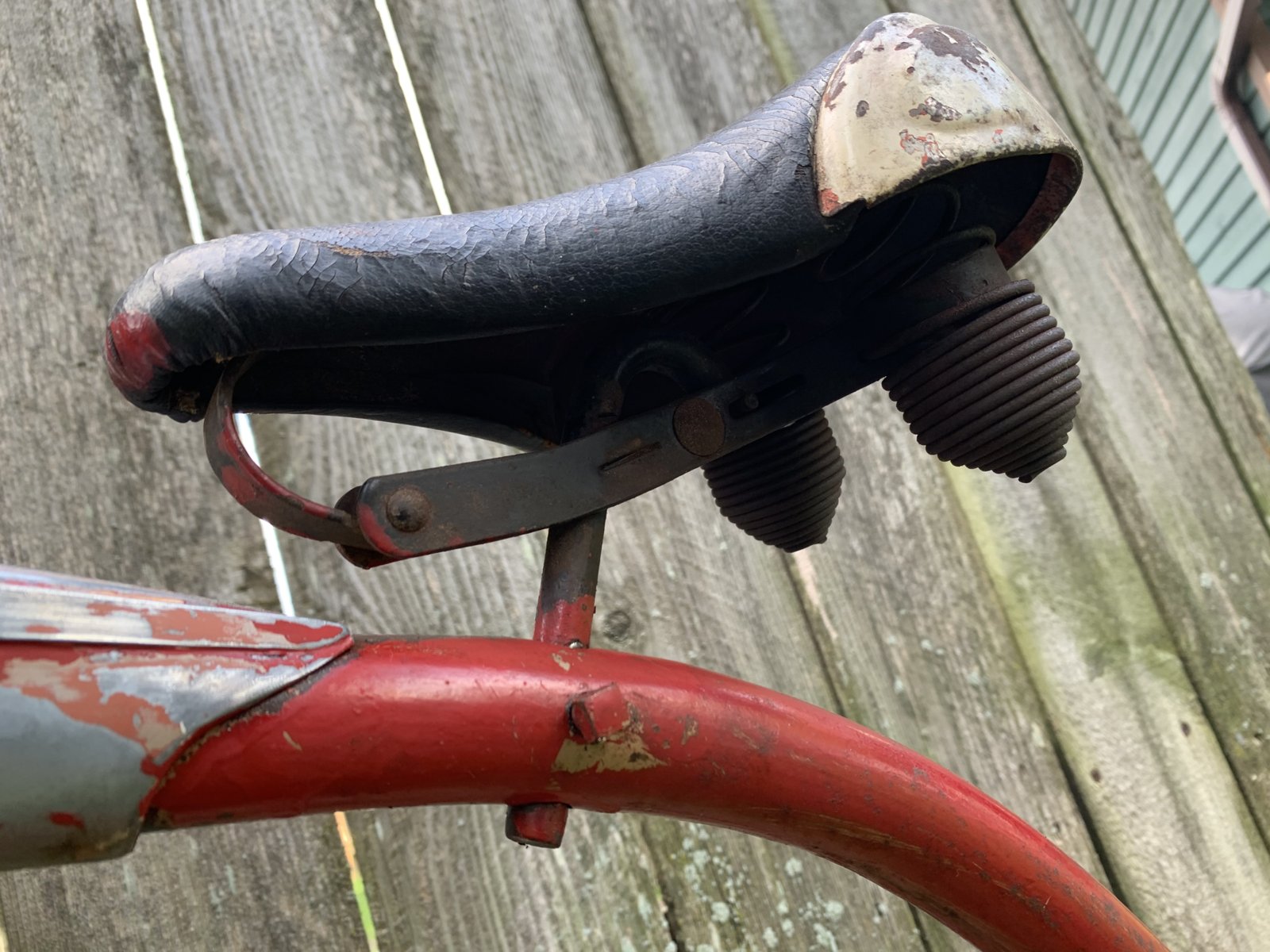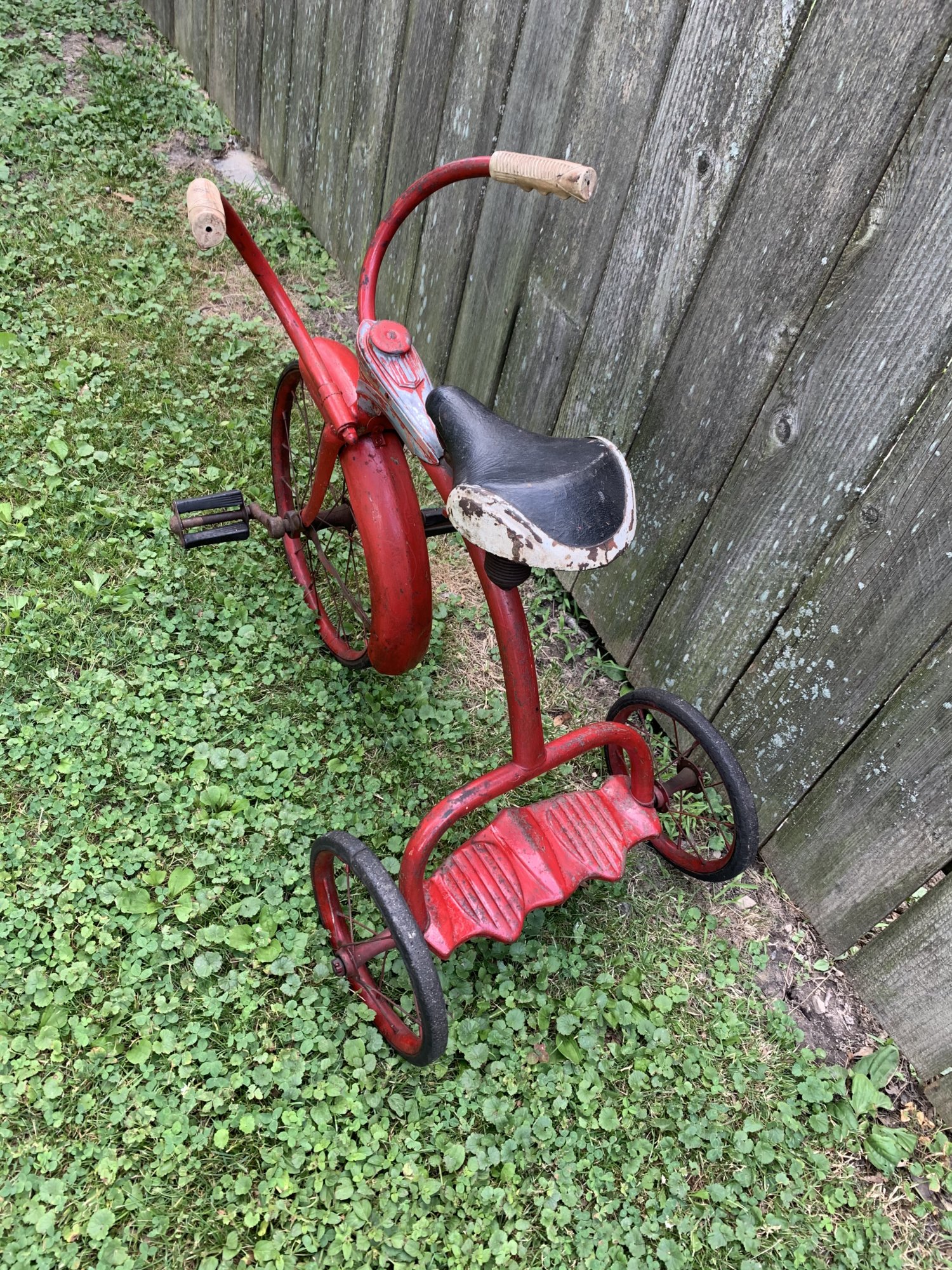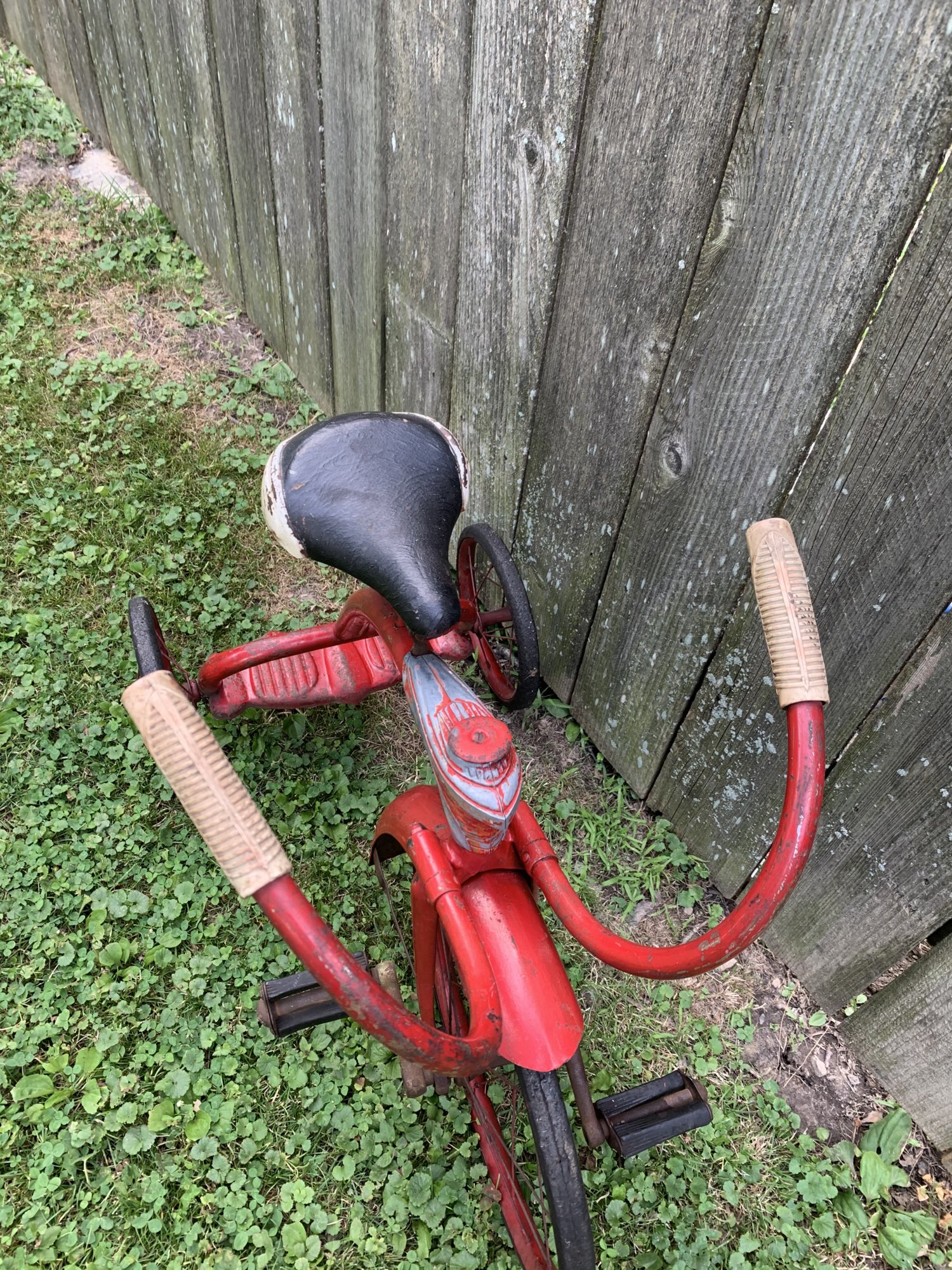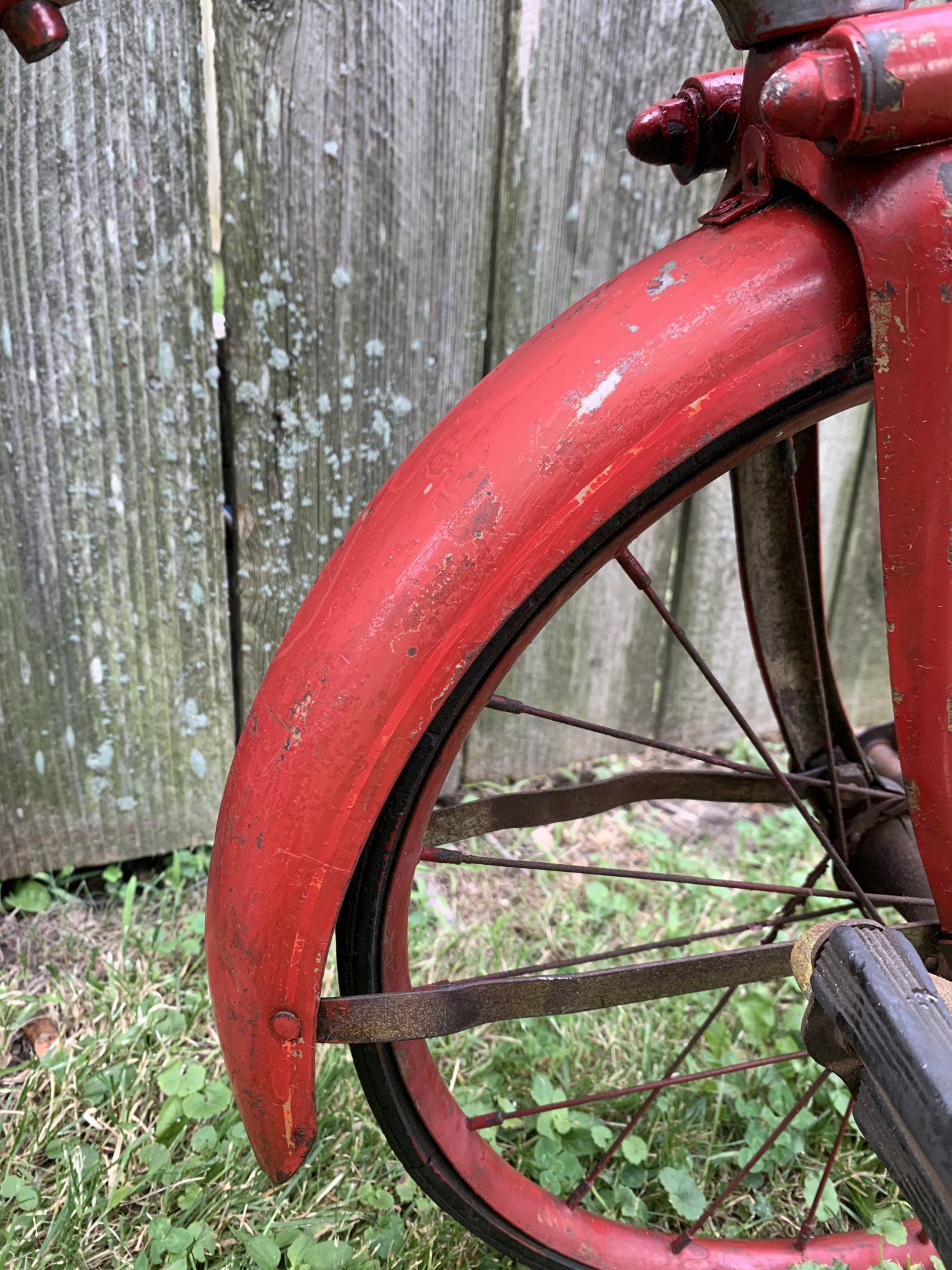 Last edited: