Wore out three sets of tires already!
For your consideration is a 1938 C model frame with an add-in fork. Frame is nice and straight. Paint appears to be more chalky in color like a primer yet still some white details hanging in there. Fork is a throw in and had a bent steer tube that I straightened…should be good to go. The fender mount screw is broken in the fork (see pic below) and a little over tightening damage at the chain stay bridge…no biggie. Overall, great start to a build up with a nice prewar frame...these straight down tube frames are sweet and fun to klunk if you go that route which was my plan when acquired but that project fizzled. Check out the pics for more details.
$275 shipped (lower 48).
<=Lower price and including shipping...you know the cost of shipping these days...sweet prewar frame for under $300?..nice deal right here=>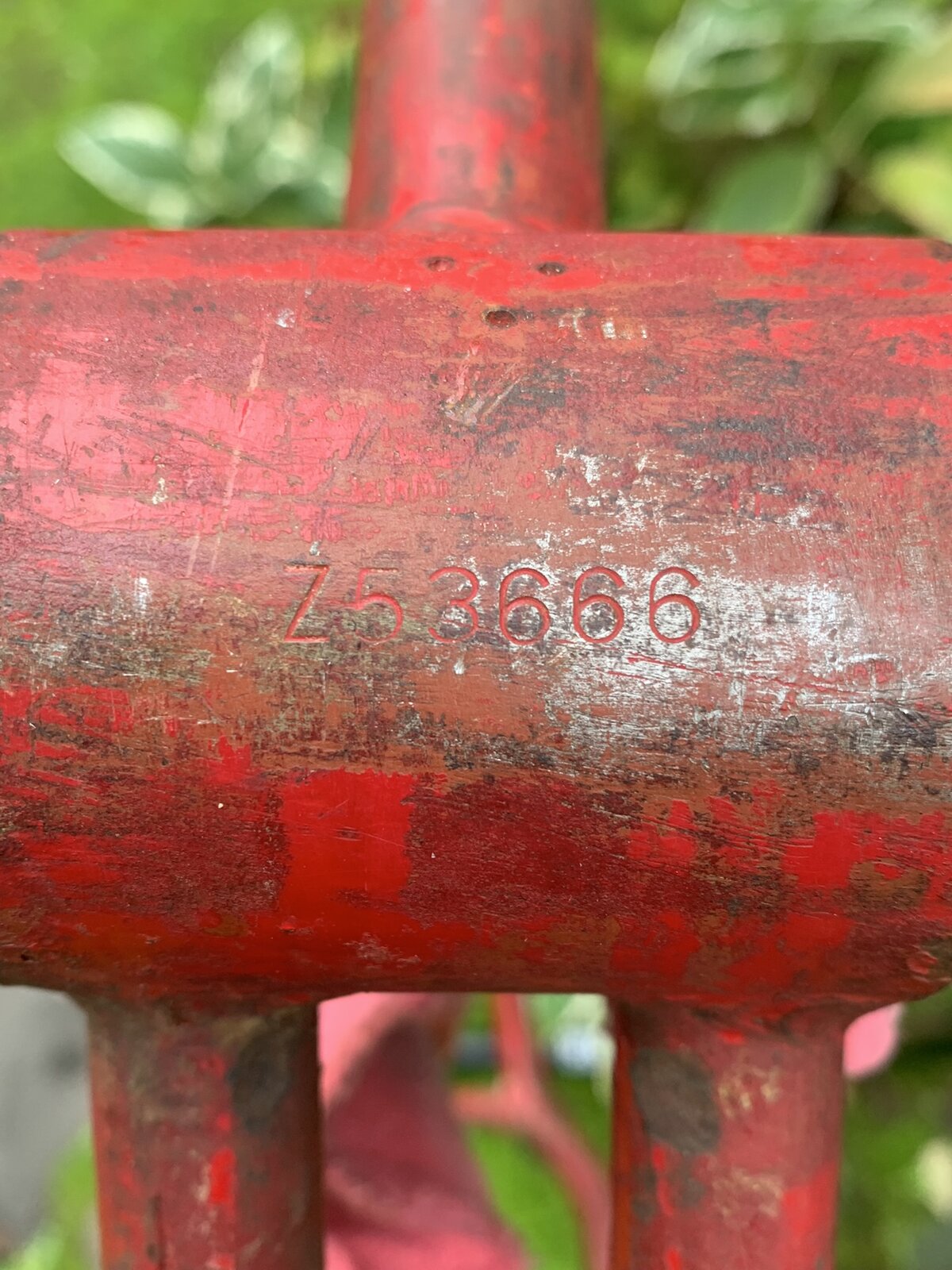 Last edited: