Here we have an original 1938 Schwinn Jeweltank Autocycle in what I believe(?) is a one-of-a-kind original color combination: Straw and Black !
Included with this project:
Original Jeweltank w Original Glass Jewels. Battery tray on board, no tank rot.
Original Autocycle frameset (still partially obscured under blue house paint, which removes without much difficulty using standard paint stripper). Frame has AC grounding screw and serial A64058, dating it to 1938.
Original Crossbar Speedo setup with Original EA buttons and rebuilt speedo, on Torrington factory-drilled bars.
Original early "Big Brake" chrome wheelset. Correct dropcenters are also in blue house paint, but cleaned section reveals 6-7 grade chrome. Rear missing several spokes.
Original Schwinn Gothic steel fenders (as the existing blue fenders were crap). These are the real deal 37-38 Schwinn Gothics with flat braces. They will need rolling, but would look amazing in reverse black paint on this Jeweltank !!!
Original ACE badge to match ACE decal on the downtube.
This is going to be a Spectacular one-of-a-kind Jeweltank when complete. I've been holding on to this project (one of the best pieces from Mark Mattei's epic Schwinn collection) but unfortunately, I now need to fund a vehicle.
First 9200 + ship . . or free delivery to Spring MLC/AA
Please use direct email:
tocatahula@sbcglobal.net
PPFF please.
First to reply gets 'er !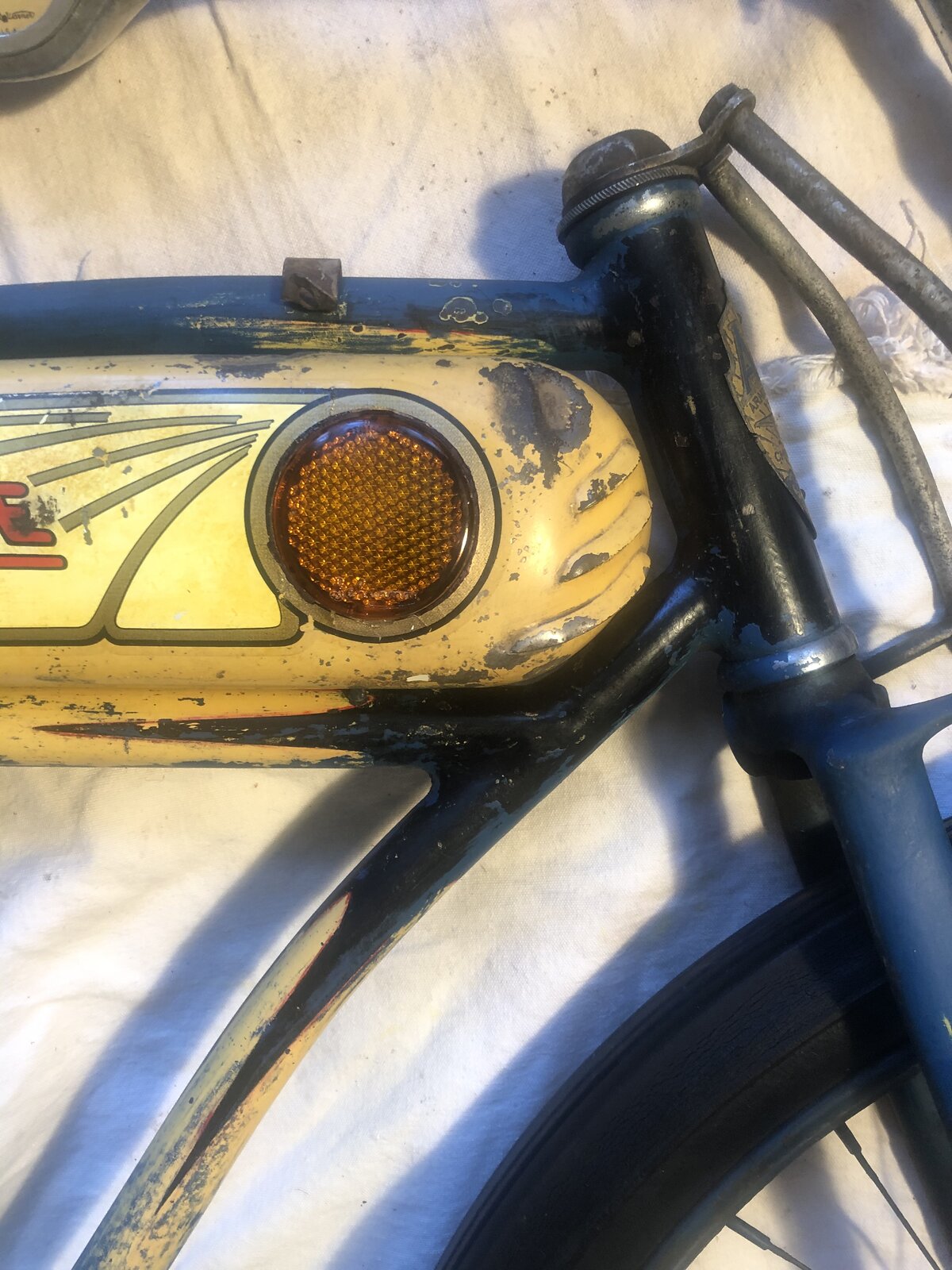 Last edited: