Feb 23, 2013
2,094
HUNTINGTON BEACH
$675 local pick up Orange CA. 1938 Snyder Motobike beach cruiser bicycle, Rustjunkie "Leave It Be" edition. Rolling art, rides better than new with all bearings, hubs, headset serviced. PLUS TAX located in my store. Wald Streamlined Rack, modernistic streamline chainguard, straight-side triple step rims. 26 inch Schwalbe fat Frank Kevlar reinforced bike tires ($75 a piece new). Vintage Mesinger saddle ( like Persons, Troxel ). Custom restored Allison Leather Works premium USA made leather, hand stained and died for a weathered patina look with Skull and Crossbones stamp.
Rare Wald Streamline carrier.
It was a amazing project to finish and ride for 5 years but time to move it on.
prewar postwar pre-war pre post war Schwinn Huffy Huffman Electra Nirve Dayton Murray
Plus Tax
This item is located in my antique store space in the city of Orange.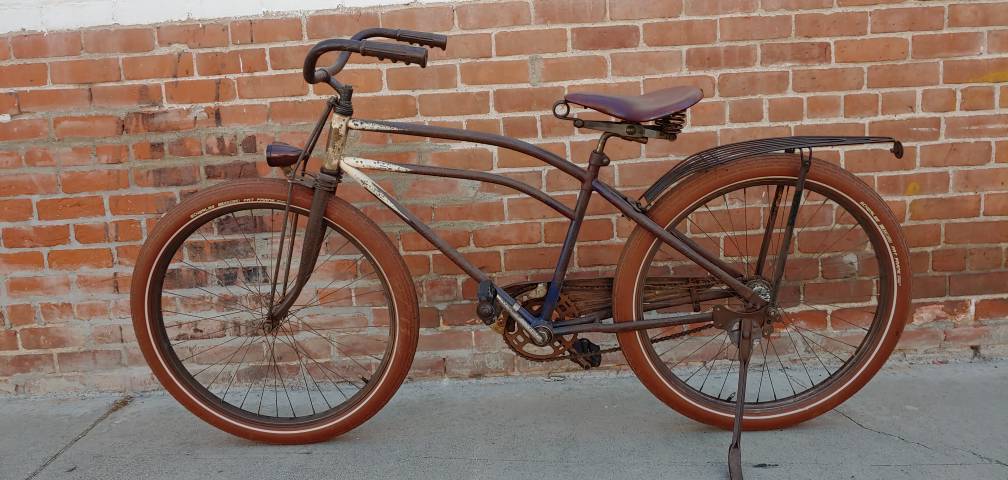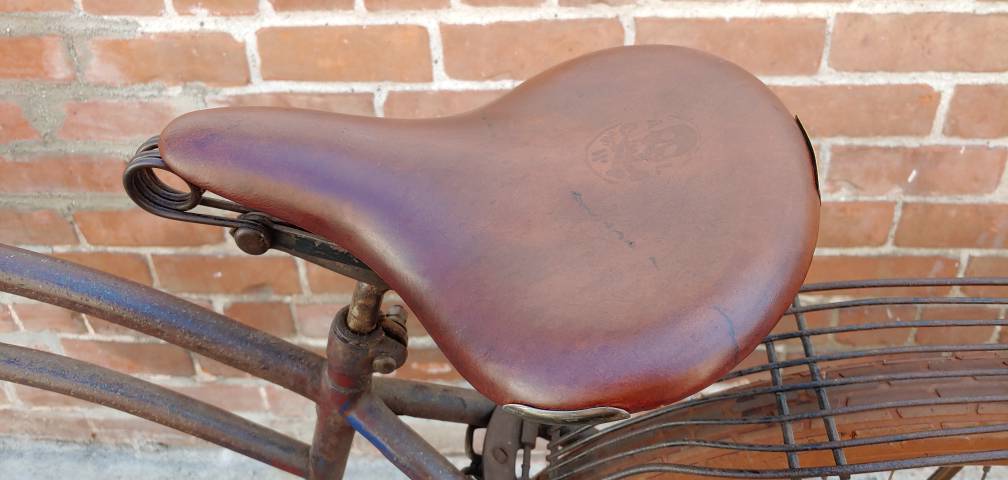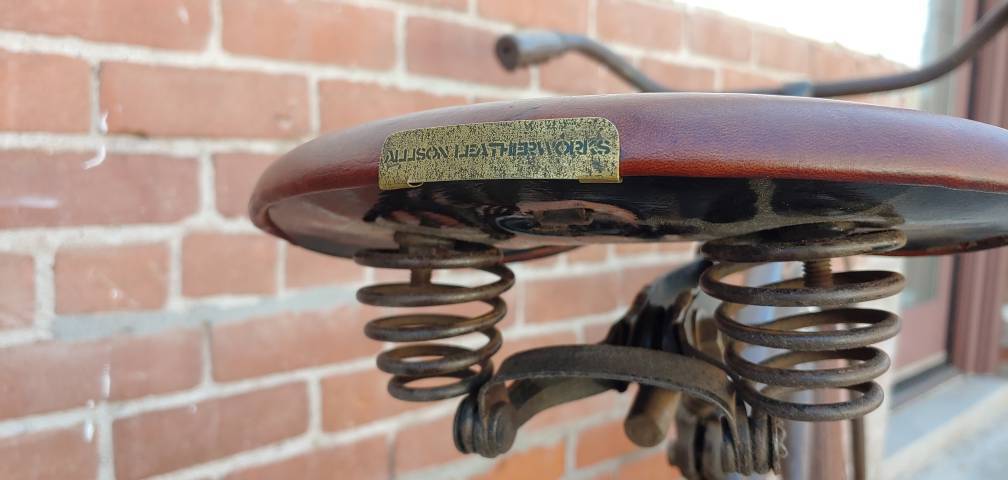 Sent from my LM-V405 using Tapatalk