Riding a '38 Autocycle Deluxe
Great Pre WW2 CWC fork here!
Correct and exact fit for 1939 & 1940 Cleveland Welding Co Four Gill Men's models with a tall headtube, as well a Ladies springer models.
7.25" bottom of lower race to top of steering tube, 23.5" overall length.
Look closely at the photos to see the distinct details of the fork crown etc.. For instance there is no incorporated light standoff as on later forks. Obviously with modifications this fork can fit many other vintage bicycles, but I hope it helps someone get another '39 or '40 back on the road!
I've given it a good check over, and the steering tube and fork tubes are straight with no collision damage. The truss/arms are straight and not whaled on. The springs have life and the unit functions very smoothly as it should. Threads all around are very good and all hardware shown is included. Nicely the fork retains its ellusive squarish rubber fender bumper! It's hauspainted a flaking maroon, the fork crown shows light blue and the base of the steering tube is dark blue.
SOLD GONE
Thanks to
@CWCMAN
@szathmarig
for their help!
@JAF/CO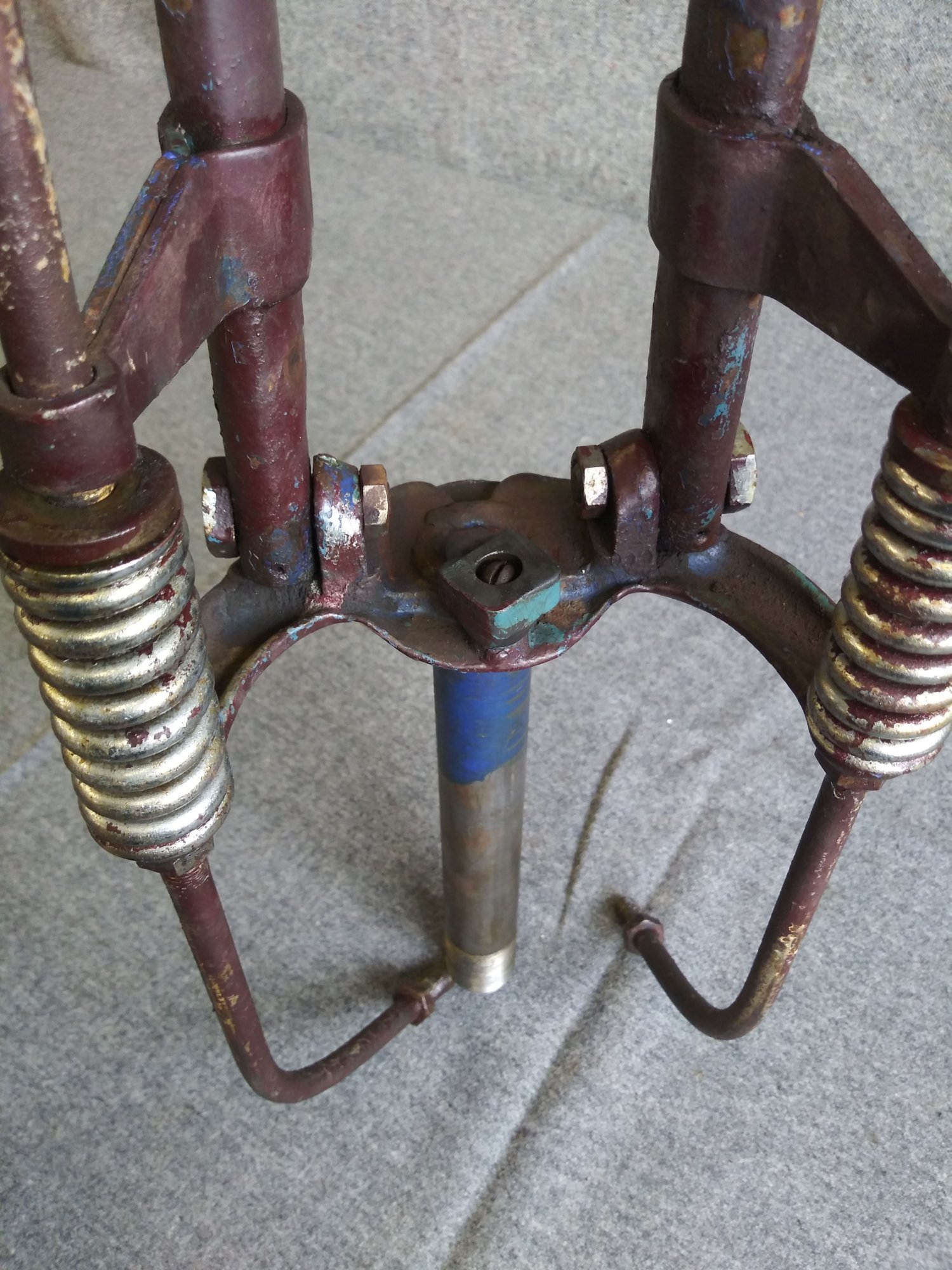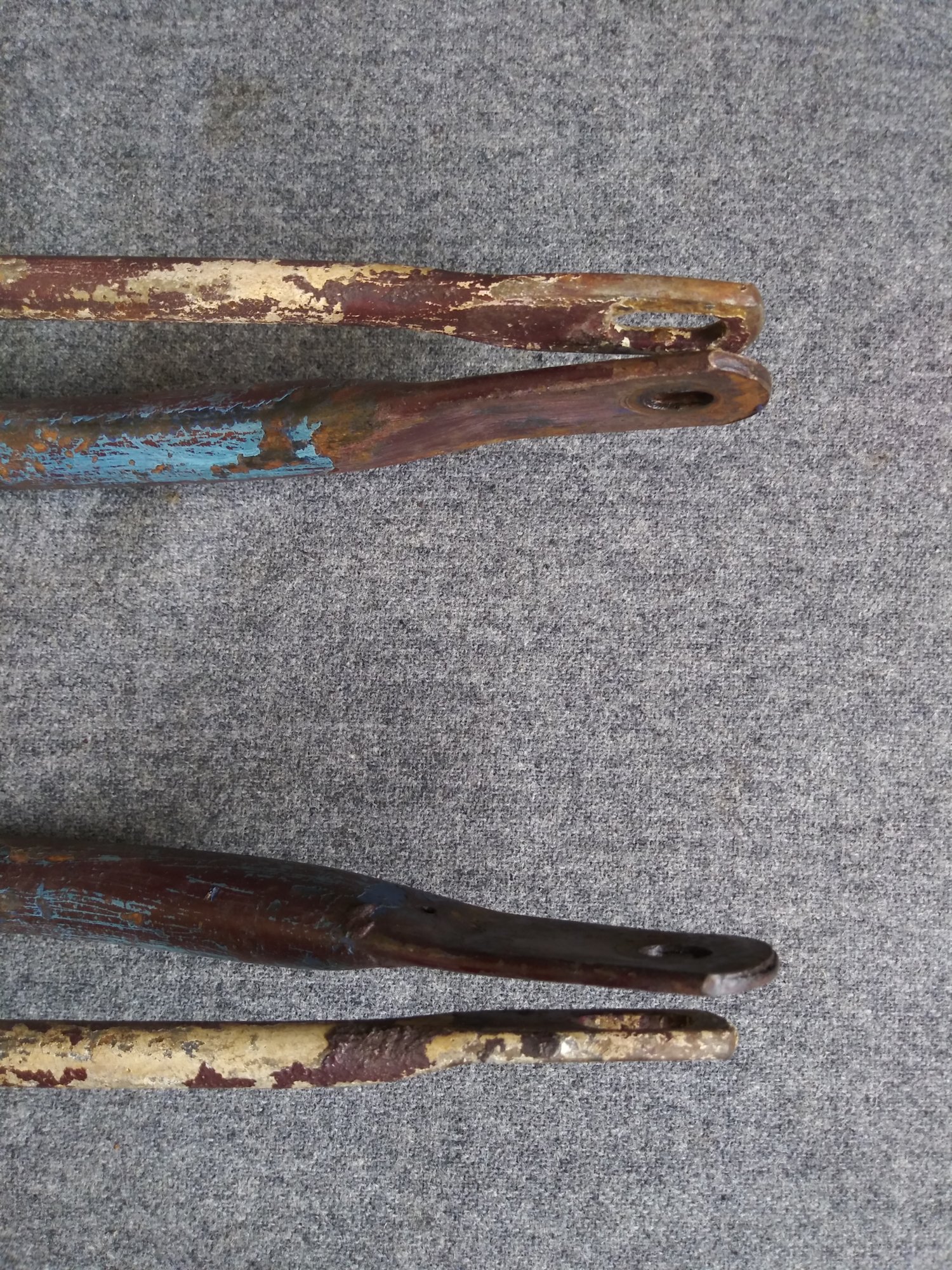 Last edited: