Riding a '37 Dayton Super Streamline
Bob Charnley started a thread
https://thecabe.com/forum/threads/cleveland-welding-4-gill-bikes.27308/#post-146457
back in 2012 on Four Gills in general. I would like to focus this thread strictly on the '39-41 RMS/Model A aka Four Gill bikes. If you don't know what a Four Gill is, think it is a variety of fish, or think any CWC tank bike might be a Four Gill then please contact me before posting so we can keep this one on track.
If you have additional 1937 RMS info please post here
https://thecabe.com/forum/threads/1937-roadmaster-supreme-bug-eye.57458/
If you have additional 1938 RMS info please post here
https://thecabe.com/forum/threads/1938-y-frame-road-master-supreme-info.35915/
The prewar Cleveland Welding Company Roadmaster Supremes are surprisingly uncommon. The '37 "Bug Eye" and '38 RMS both feature the exotic "Y" frame as well as curved cranks. For 1939 CWC retained the "Four Gill" or "Scimitar" tank introduced on the '38 model but with a more conventional frame and standard straight crank. For 1940 CWC dropped the RMS designation and called the top-of-the-line model the "Model A". The '39 model can be distinguished visually by the fender mount light(s) whereas the '40/41 models had a ball light mount on the fork crown.
So the goal here is to document the '39-41 bikes. I'll start with the ones I know of and past or current owners can chime in with any additional information. I'm pretty sure some of these projects are now restored so if you have serial numbers this will prevent duplication. Thanks, Shawn
First up former 1939 RMS Mark P. bike badged as a Western Flyer. Notice the different rack and dual Persons Reflecto lights. All of these I have seen have been in the rust/cream color combo.
Next another 1939. I'm not sure who owns this bike but looks like a
@prewarbikes4sale
photo. I question the light arrangement on this bike.
Next a nice original '39 formerly owned by
@saladshooter
I believe this '39 project may have been restored by Mark W. and is now owned by
@auto1cycle2
and is blue and white.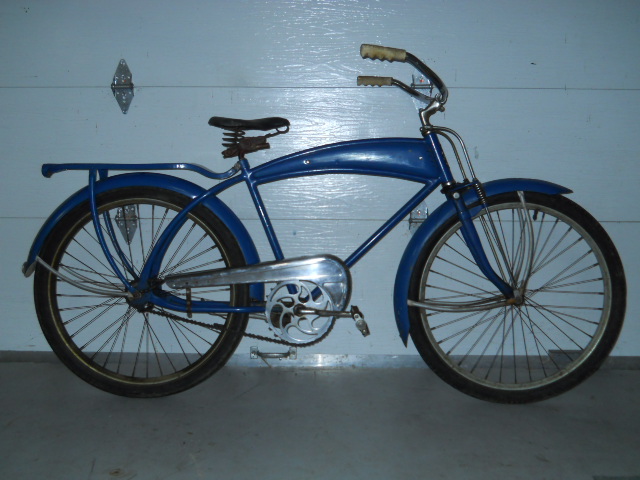 This restored '39 WF I believe is currently owned by
@whizzer kid
This restored '39 I believe owned by
@Rambler
Not shown is a Ted Lusher restored blue/white '39 possibly still owned by
@fordsnake
Restored '40/41 owned by me--
@Freqman1
Has a "H" serial which was late '40/early '41
A nicely done custom paint '40/41 owned by
@Howard Gordon
This Packard badged '41 on Nostalgic.net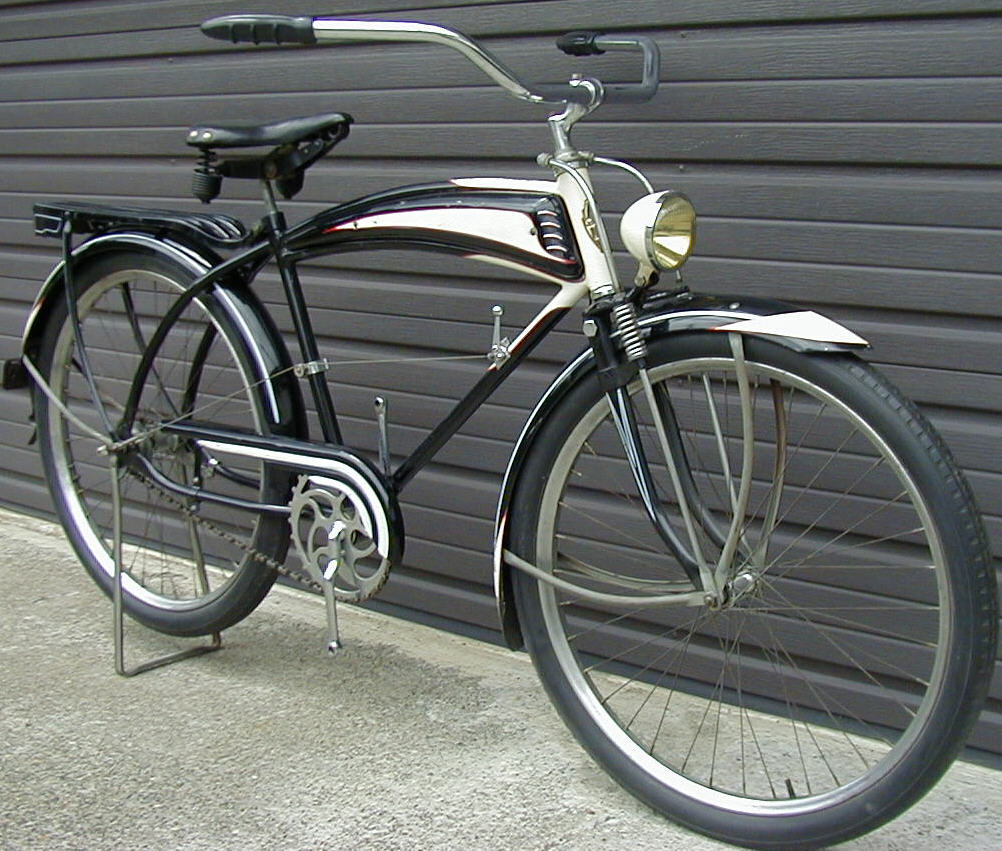 This '40/41 project
@fatbike
? Would like to know if this bike was ever restored
This nice original '40 owned by
@JAF/CO