Finally riding a big boys bike
Here's the start of yet another project, and I'm thinking you might like to go down this rabbit hole with me.😆
We're building this one for my girl, as an opposite to my '37 Caddy DBR.
heres what I started with..
Was lucky enough to find a tank at the SoCal Cycle Swap.
Thanks to the wanted section on here, I found a springer for the Old girl..
I have something special in store for this heavy duty paperboy rack I found..
Had all the parts media blasted, shot the primer once I got home.
we decided on a color, and here it is in base.
I dont use stencils.. This a bit tedious but the inconsistency of the lines I feel makes it perfect 😁
my short cut mask job.
waiting for decals to come in before I shoot the clear. Still have the fenders and the fork legs I need to do.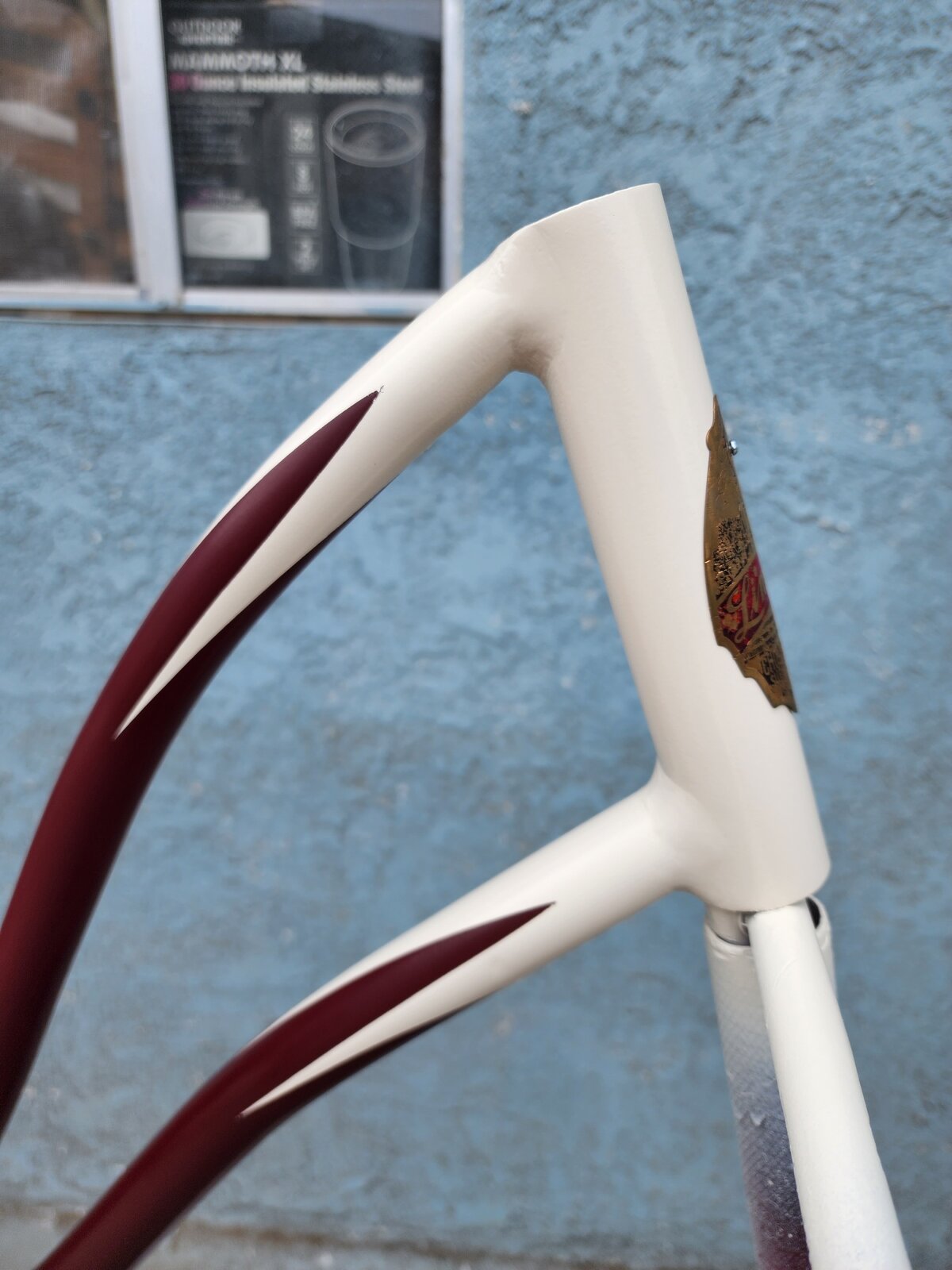 as I mentioned, we're kinda building these as a set.. I'm hoping they'll look great together.