Wore out three sets of tires already!
Last call before I remove this bike. Put a red chain guard on it with a red carrier from the previous years of C models and you may have a more attractive C model/Z model prewar Schwinn.[/B]
Here is an extremely good 1939 Schwinn C Model. This is a very nice untouched original bike with straight fenders and tank. Tank did not have a horn from new. The sheet metal and the tank are really straight. Note: I do have the Drop Stand and pedals.
Dave Laidacker
570-220-9523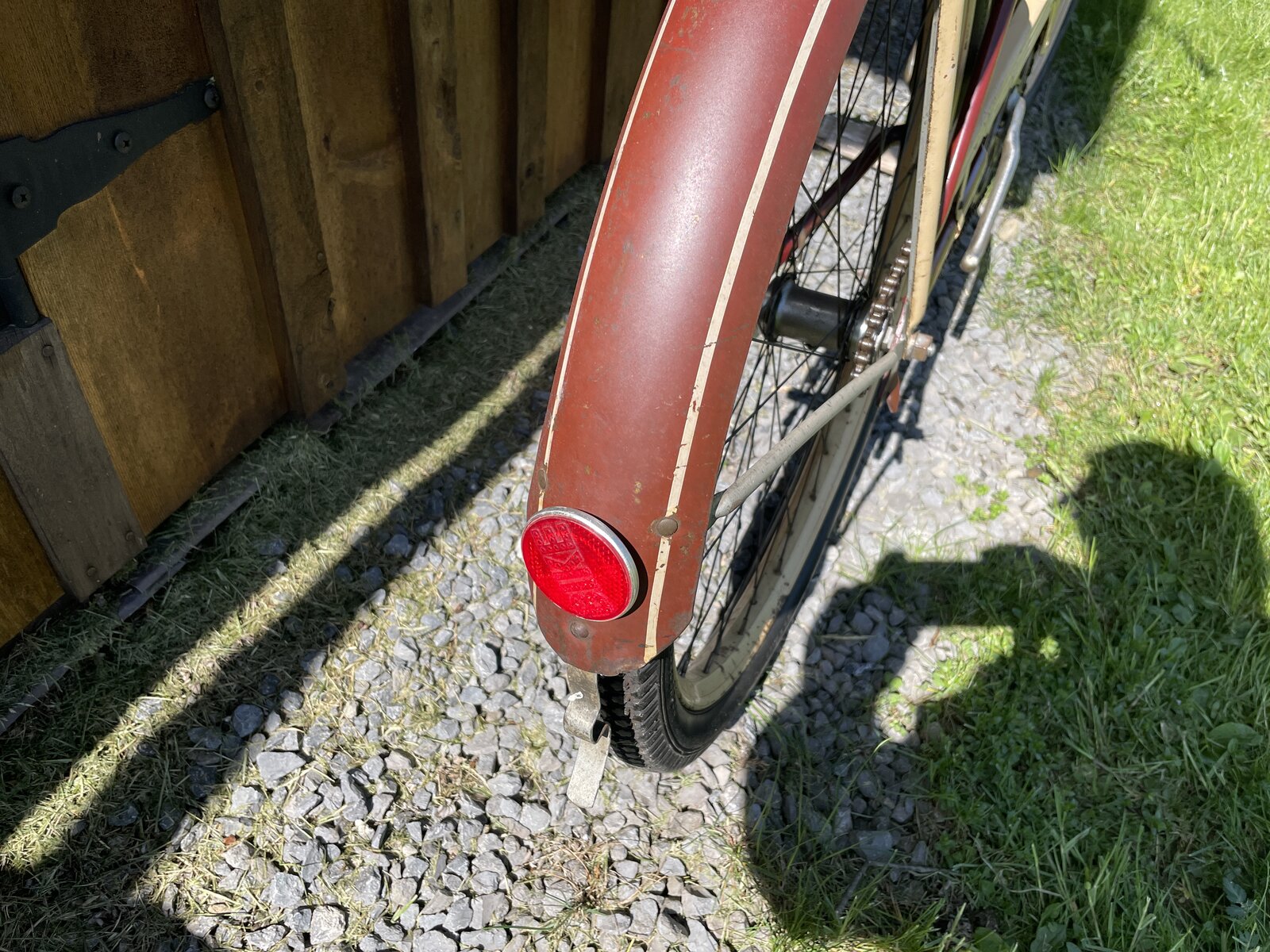 Last edited: