Please read the description before inquiring about parts . This sale is for either everything in the photos .((( Or any part in the photos I will sell parts separately if I can get enough offers on different parts . )))
Everything is the photos $400 plus shipping. Or parts if I can get enough interest in a few parts .
Tank $220 Shipped . Has tank door cut / added . (No Horn)
Fork $70 shipped .
Kick stand works nice and is good height for this frame $55 shipped . SOLD
Frame $75 plus shipping . Comes with wheel adjusters and seat bolt .( No badge )
Rack $70 shipped has broken reflector tab .
Badge $30 shipped .
Seat post $30 shipped
Fenders have wear with braces $80 shipped
( or just fender braces $50 shipped . )
This is the painted pieces to rebuild what I believe to be a 1941 Westfield bike Partial S/N G133xx . This bike has been repainted in the blue areas. White paint has some poorly done touch ups also . The blue is a well matched paint it's a matt finish versus a glossy finish . This helps give the bike a patina / weathered look. The tank has a tool box door cut into it years ago it's pretty well done considering. I painted the inside of the tank . It's a solid tank. The rack has a broken off reflector tab . Frame has a few very small dings near the rack mounting area as shown in the photos . Fenders are well worn . What you see is what is included. Respectfully PayPal payments must match your shipping address . No exceptions . Complete listing Shipping will be the actual shipping cost through Bike flights ups . I'd prefer to pack the box and send the buyer the measurements and weight of the box and have them print and send me the bike flights label .I prefer this because in the event of a problem the buyer can talk directly to bike flights if needed . That being said I can also print the label and charge the buyer . Single parts will be shipped USPS if this sale turns into a part out .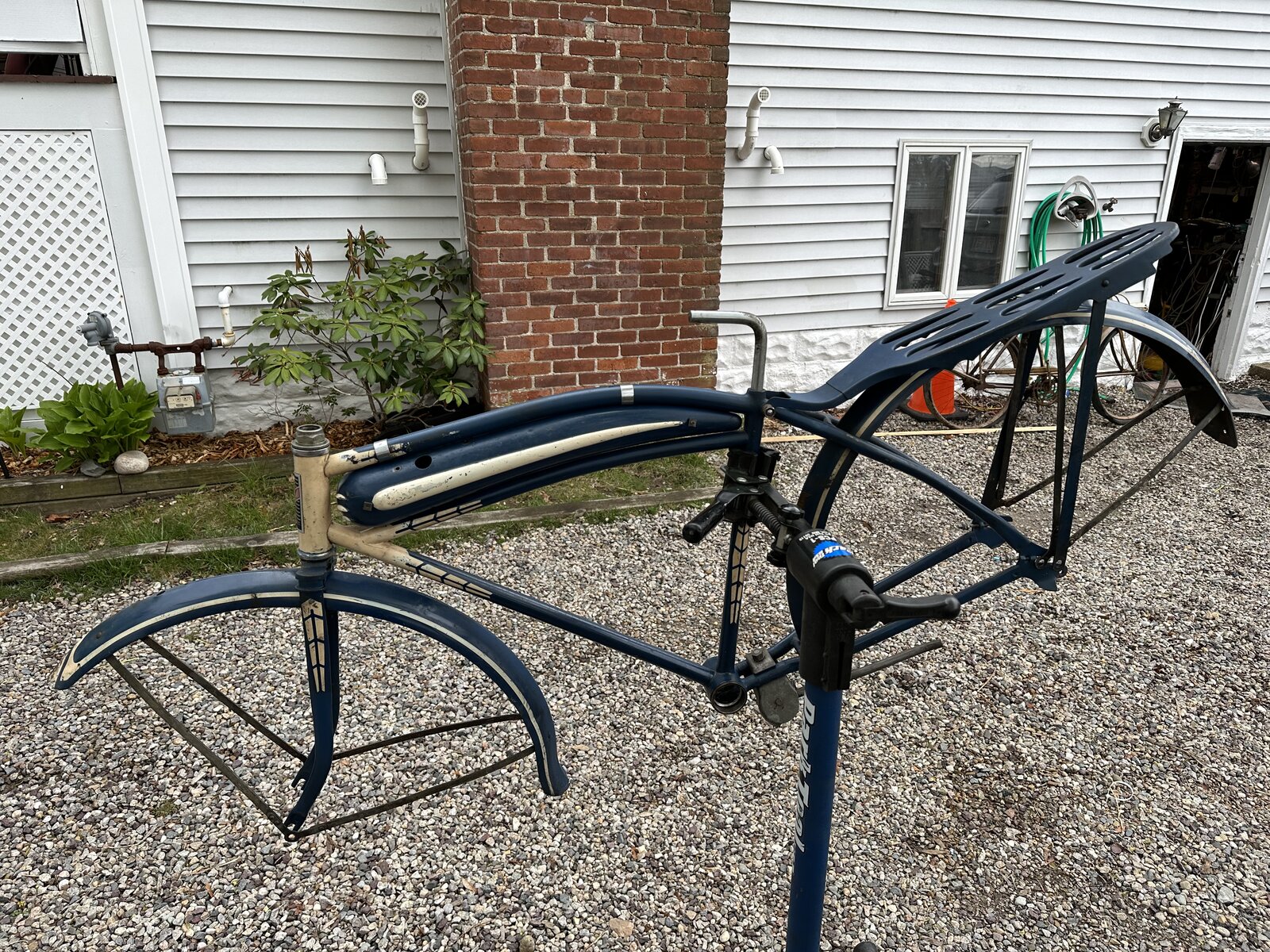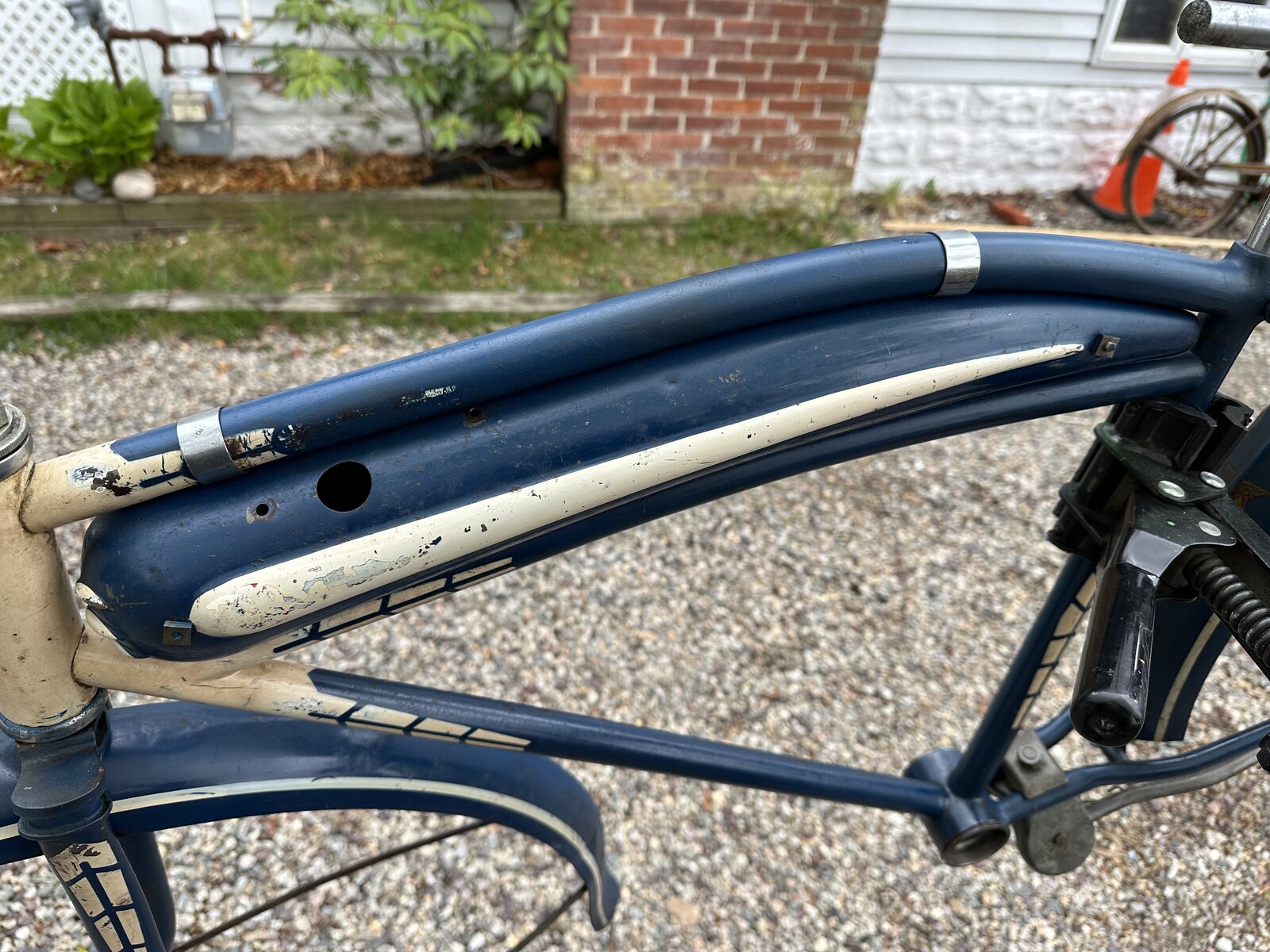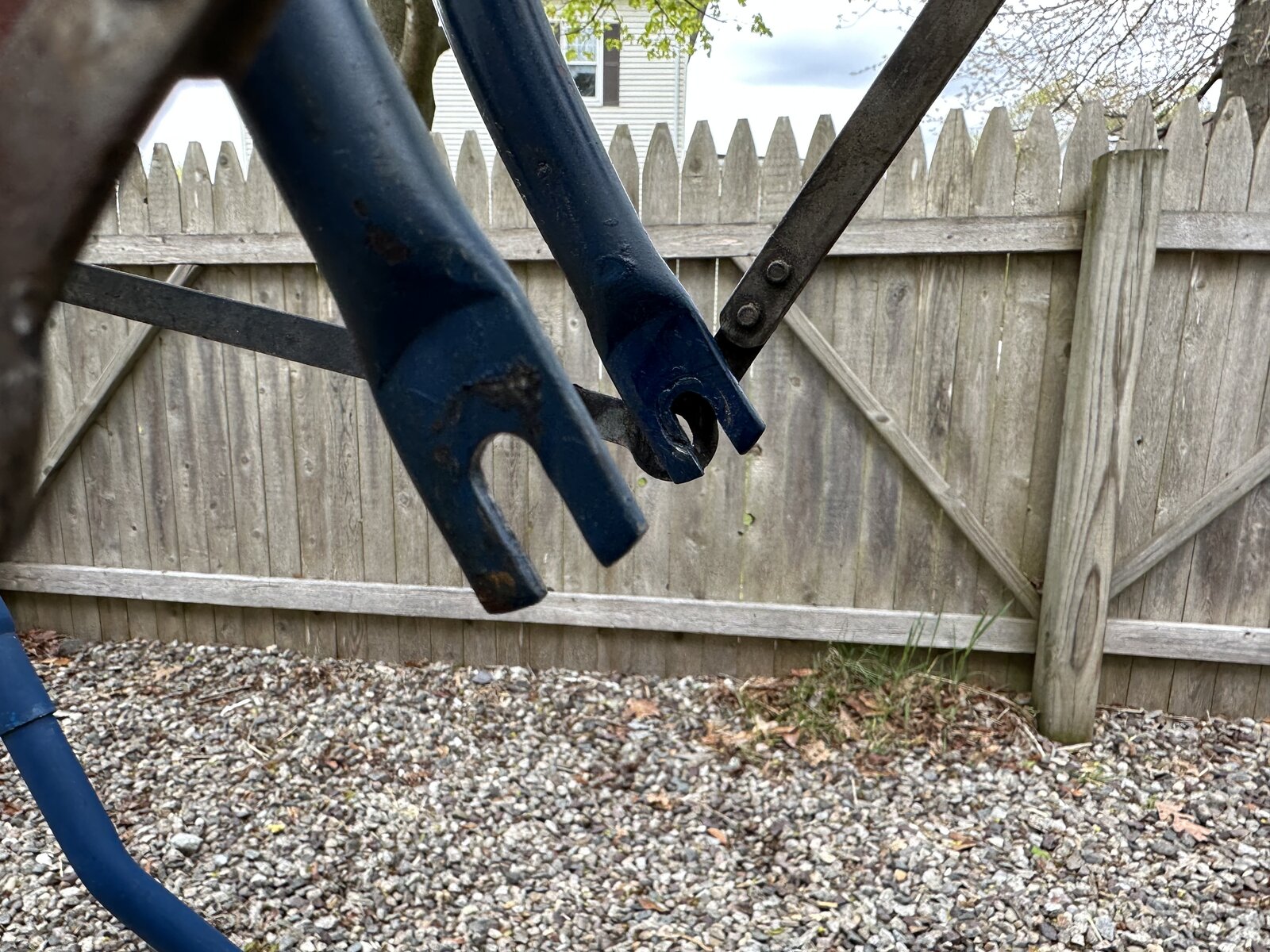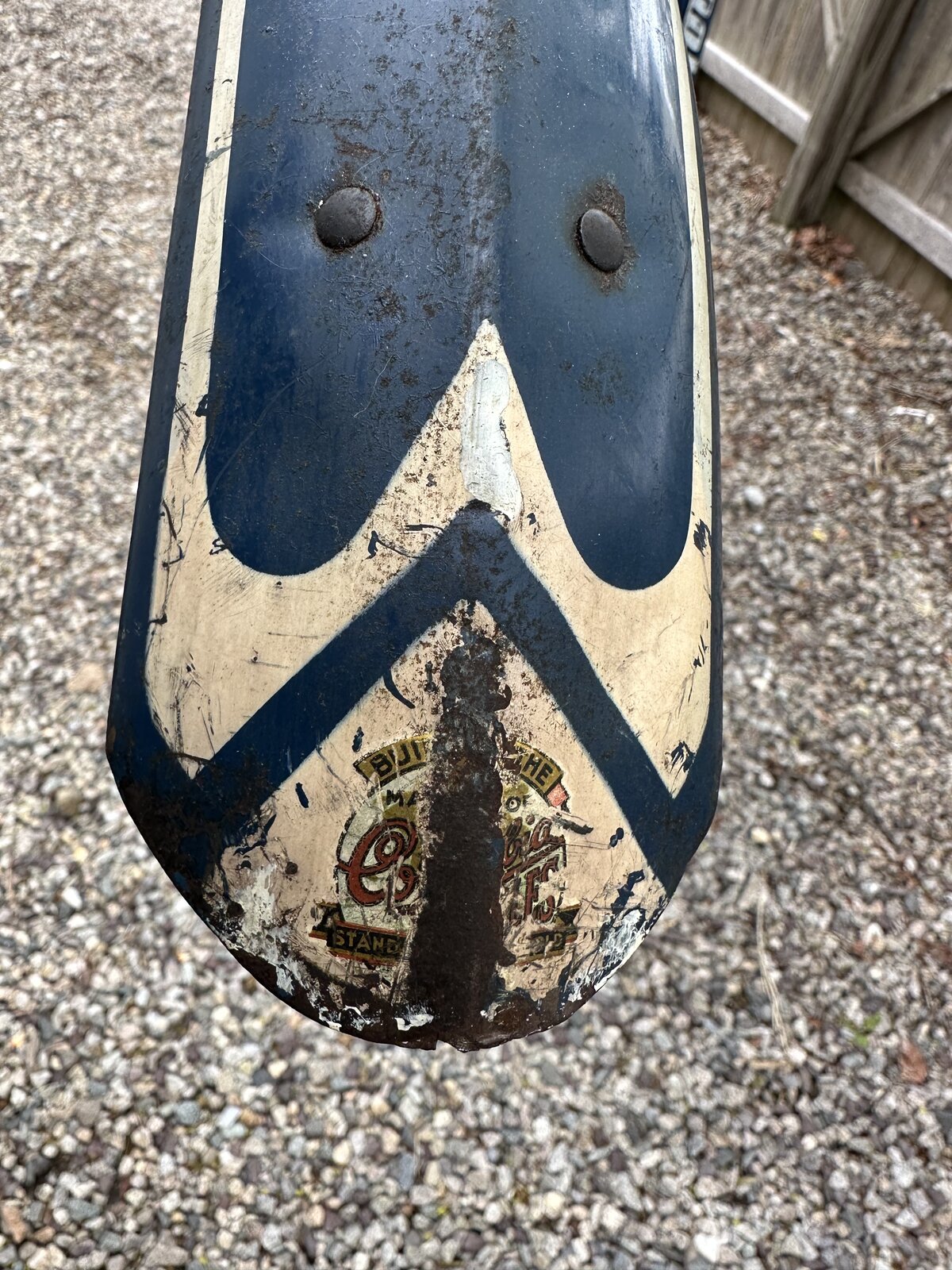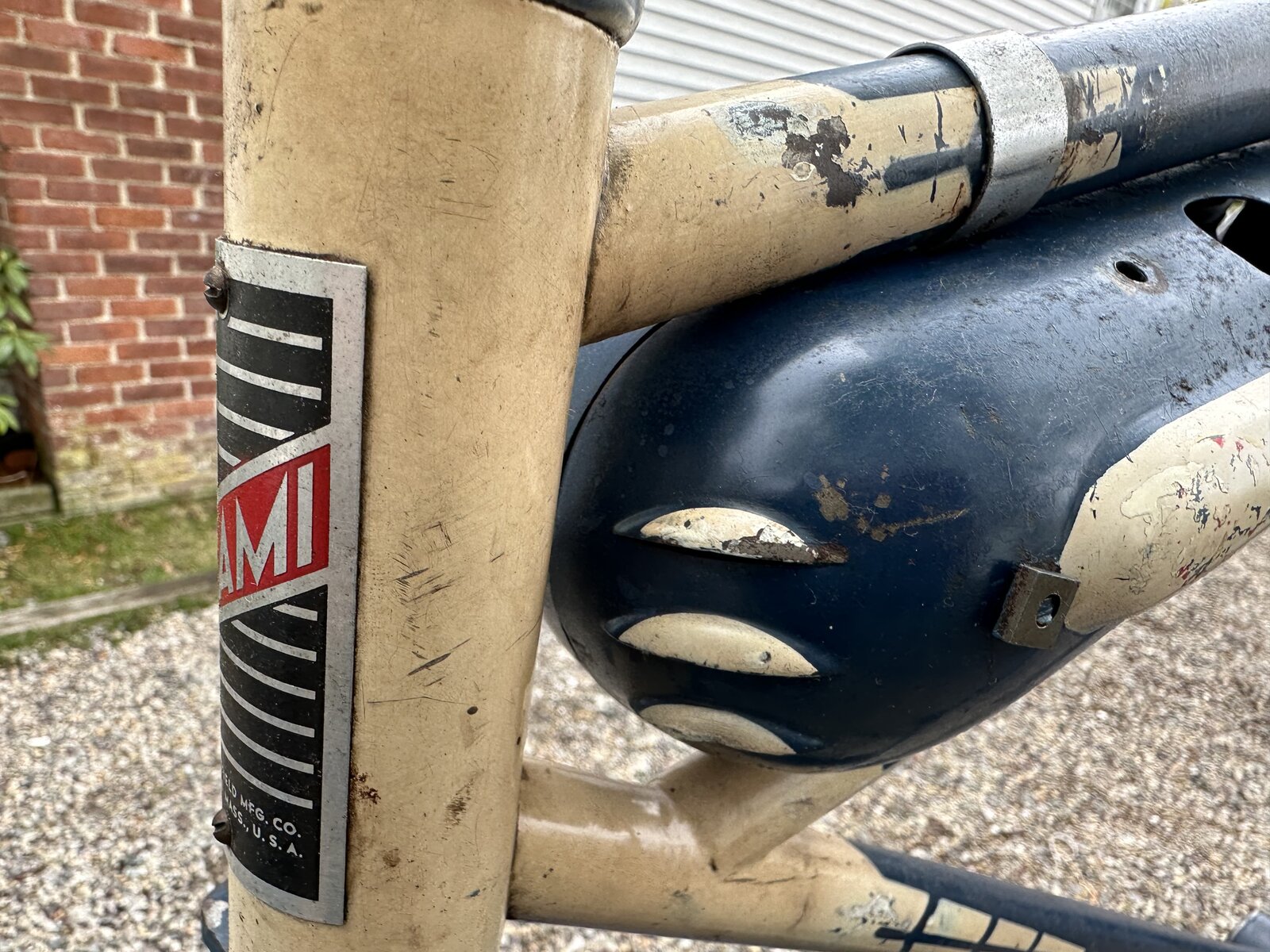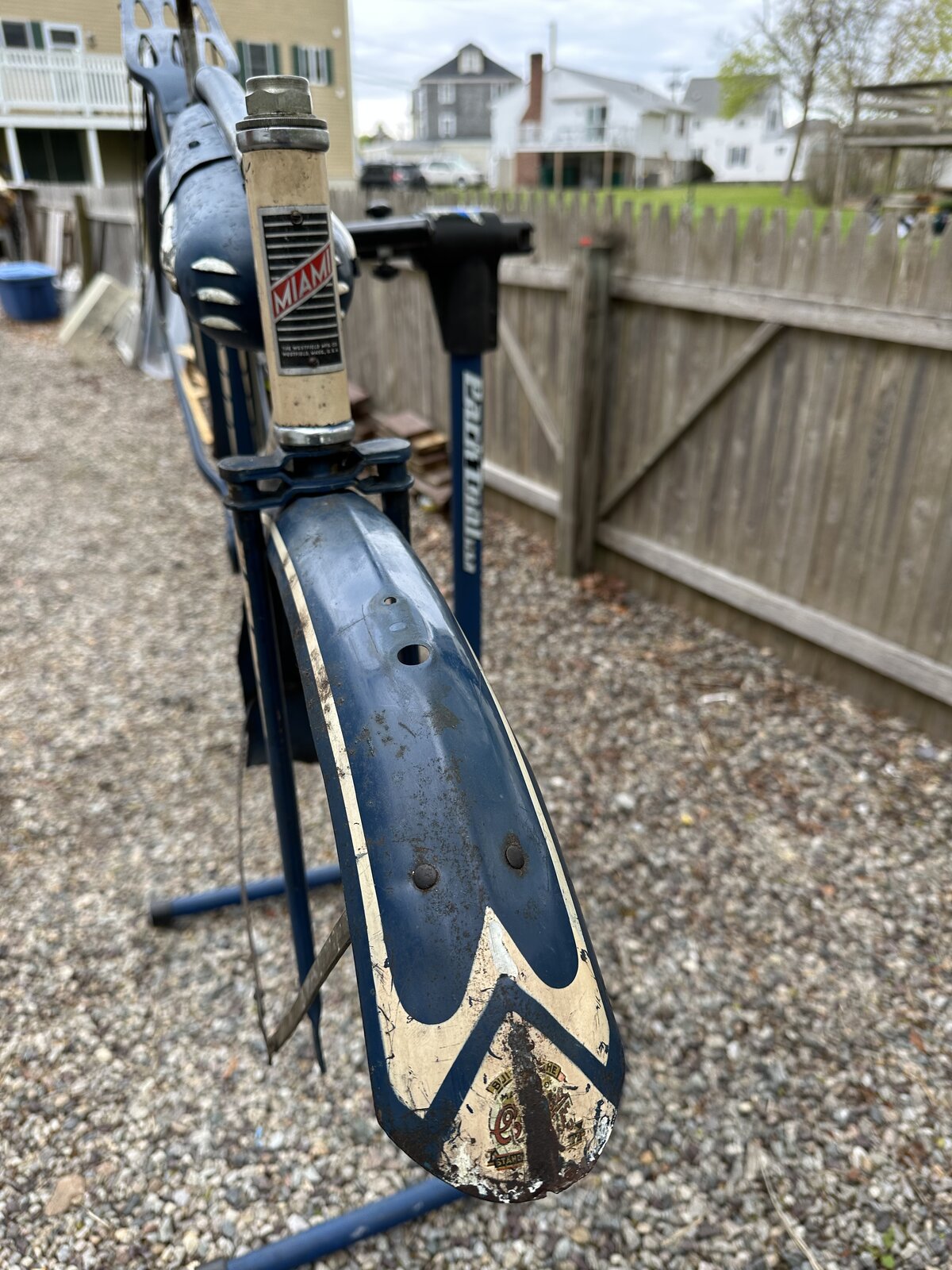 Last edited: