Here is your opportunity to own a very scarce pre-WW2 American bicycle.
Delivery to Memory Lane at no charge with deposit.
I will include a series of images that show the full evolution of my work with this machine.
No dents or damage to the frame outside of light superficial.
Light dents to the fenders and aluminum delta front loader as shown, all fixable if so desired.
Fisk Air-Flight tires
Delta front end loader headlight (missing internals but includes scarce chrome bezel, lens, and interior reflector.
Monark / Delta tail light with reproduction lens specific to this style of light. Tail light is not restored but does retain all interior hardware.
Early Persons pedals are a great patina / period match but did not originate with this bicycle.
Aluminum Monark fenders are original to the bike although they do not get dedicated catalog space- a scarce setup for sure.
$7500 OBO delivered to Memory Lane with deposit - I will not be bringing it along with me without a deal in place.
PARTIAL TRADES CONSIDERED VIA PM
Feel free to PM me with any questions- there are a couple threads that mention this bike with further information as well.
I would prefer not to ship this bicycle, I can facilitate handling if necessary though.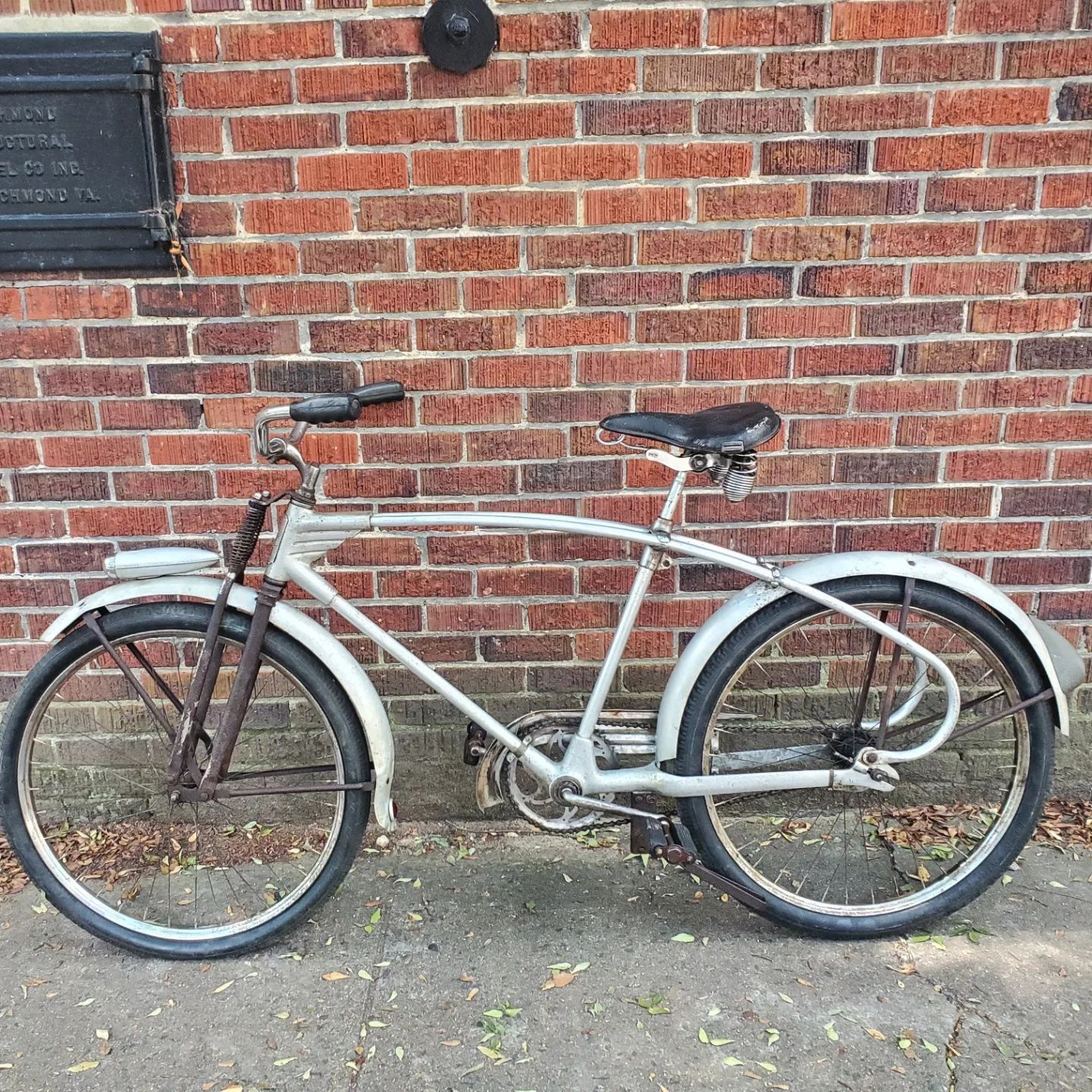 Last edited: