please read complete ad..thank you..
i have a done a light cleanup on this very unique bike,no acid dip or anything..
could be taken to the next level,if wanted.
i just cleaned,polished & waxed-chrome parts got metal polished a bit by hand.
this ride,has great patina,a few dings,bumps & bruises.
looks nice as it sets.
i had to put a chain on it,original broke-i added a couple links on chain to make it long enough
i replace crank side bearing & race cup in frame-original was broke. chain & bearing& race/cup came from donor bike.
tank i had off to look inside-looks complete? twin lights-switch-horn all there.
untested--as is rear rack light. chainguard, i'm told is not correct for this model..
it had a speedometer many years ago-stem bracket & drive still on front wheel.
i added a aftermarket clipper head unit & drive cable.
new tires-tubes & spoke bands.
red crown valve caps finish the old school look....
seat has plenty wear,as cover is tore up & what not.
rear rim needs spokes tight & trued /or re lace.it has a bit of wobble.front decent/not perfect.
i did give it a test ride around the block..
i should be able to ship this bike in a bike box--long as i can get one from my local shop.
i have shipped before.
i am new member here, but no worries, you can email me if serious.
i will give you my number to call.
this is a very special bike.
i am going off a few pro bike guys idea on its value.
so be fair- respectful & stay safe all.
& thank you for your interest in my very special Huffman.
priced at $4,750 SHIPPING INCLUDED.lower 48 only
I DON'T PLAY GAMES,SERIOUS BUYERS CAN EMAIL ME.
I'LL SEND YOU MY PHONE NUMBER,OR SEND YOURS.
NO OFFERS. THIS IS A FAIR PRICE ON A FAIR BIKE..
email me if seriously interested
tabyrd@hotmail.com
look over pics.
serial number under crank show
rear wheel hub.before cleaning wheel a bit
last pic -what it looked like before detailing i did.-as found condition.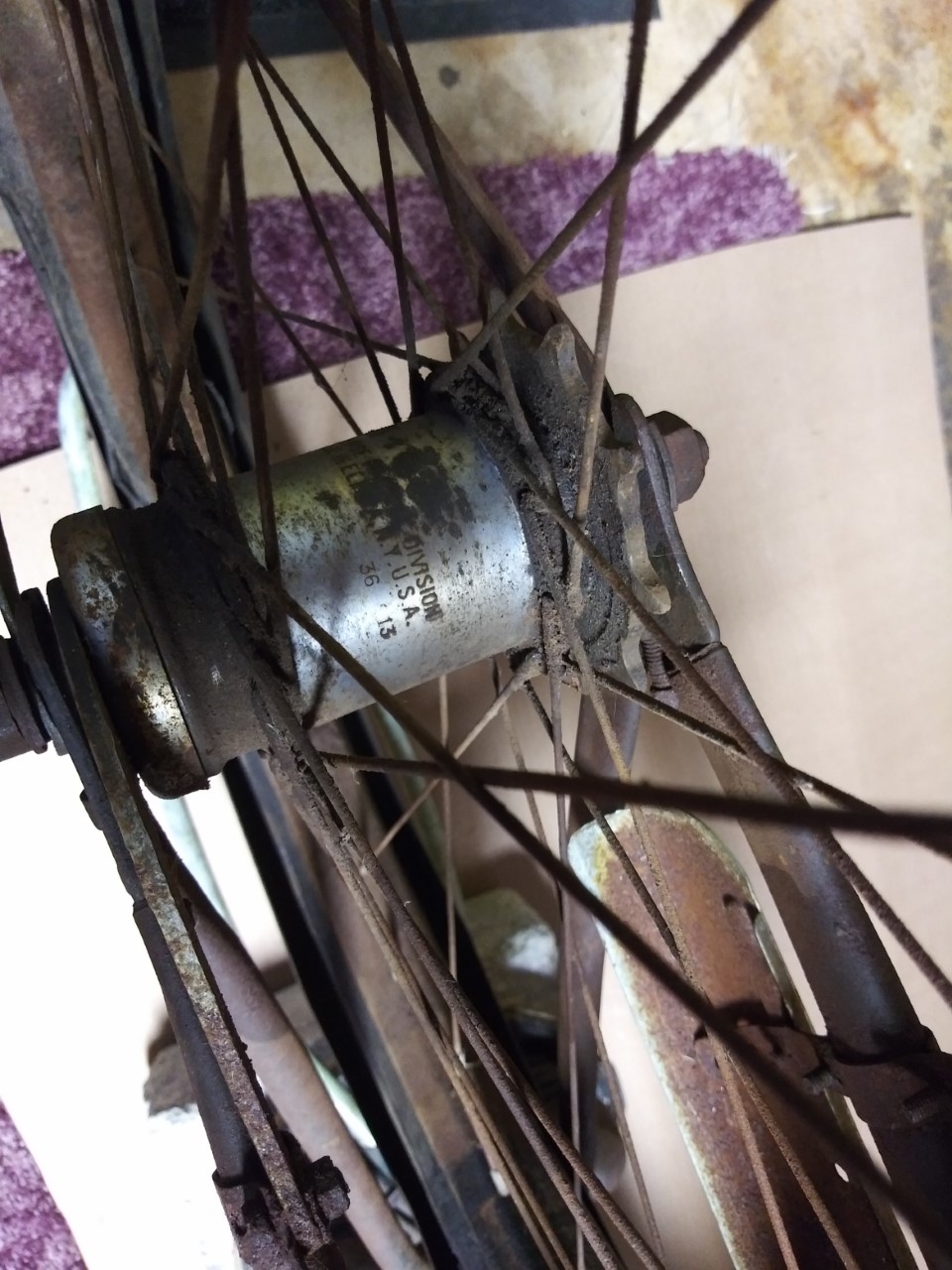 Last edited: