Dec 18, 2011
1,916
Port Washington, WI
$ 80.00 shipped
I was told it may be Snyder / Huffman built by the prior owner. You be the Judge!!
This tank is solid and has been bead blasted at one time. Some surface rust has accumulated from being stored, since then.
I ran my finger over the darker side and I feel a few very shallow ripples here and there that should be filled in prior to painting, if desired.
The lighter side seems reasonably flat and there is no horn button of course as you can see....
It measures 23 - 1/2 inches long x 3-3/4 inches high x 3-3/8 inches thick at the front.
> This tank is waiting for your paint finishing and could be restored easily for that original " Classic ride " or left as is, with a little rust cleanup to bare steel " and an added clear coat for protection. > For use for that " Custom Rat Rod " bicycle! <
There's a photo example of a ( Huffman ) type of bicycle that this tank may have come off of....... Hope the owner doesn't mind...........
" He's listed that orange bicycle in the complete bicycles for sale "
( PM's answered )
Port Washington, WI 53074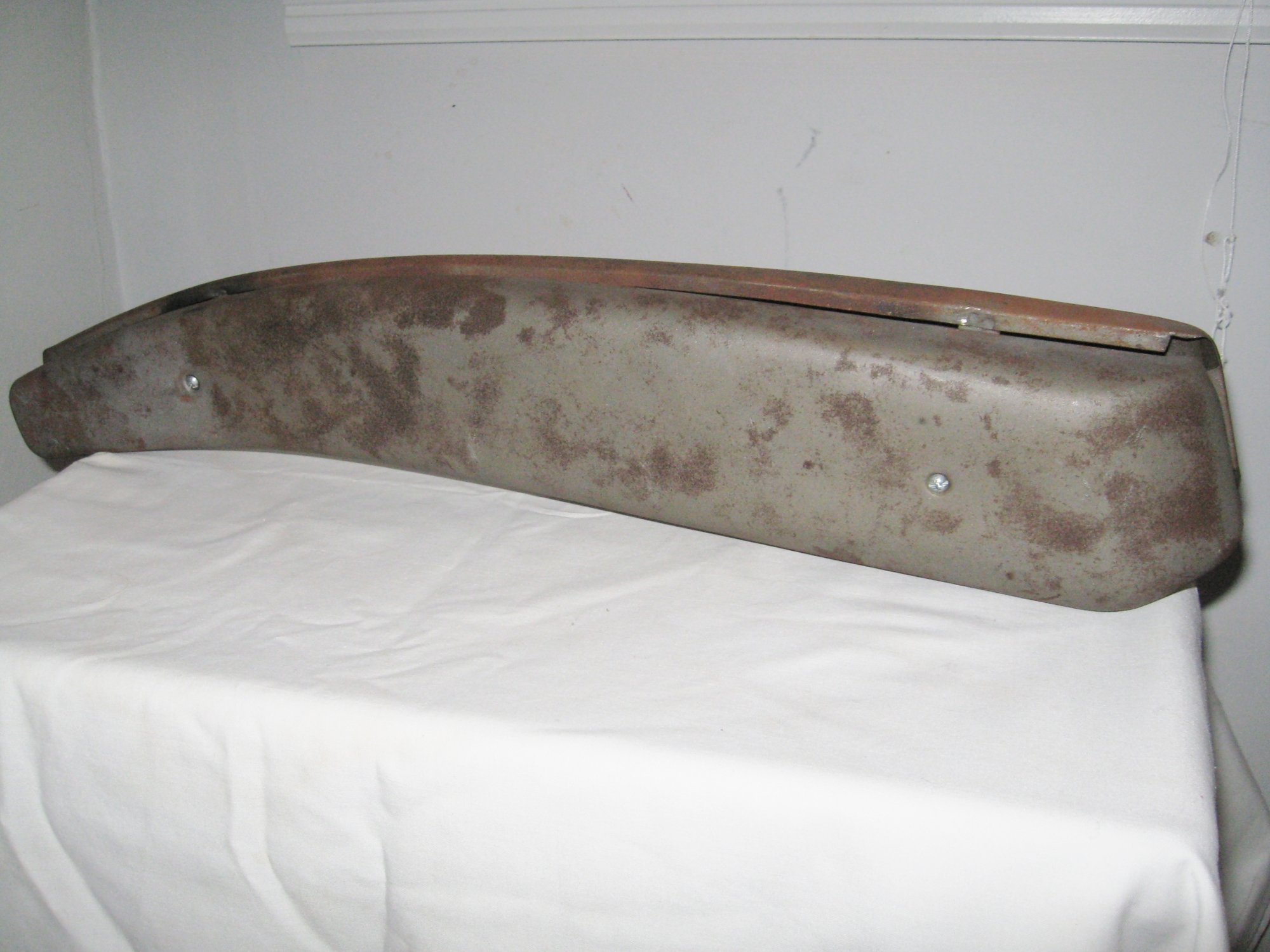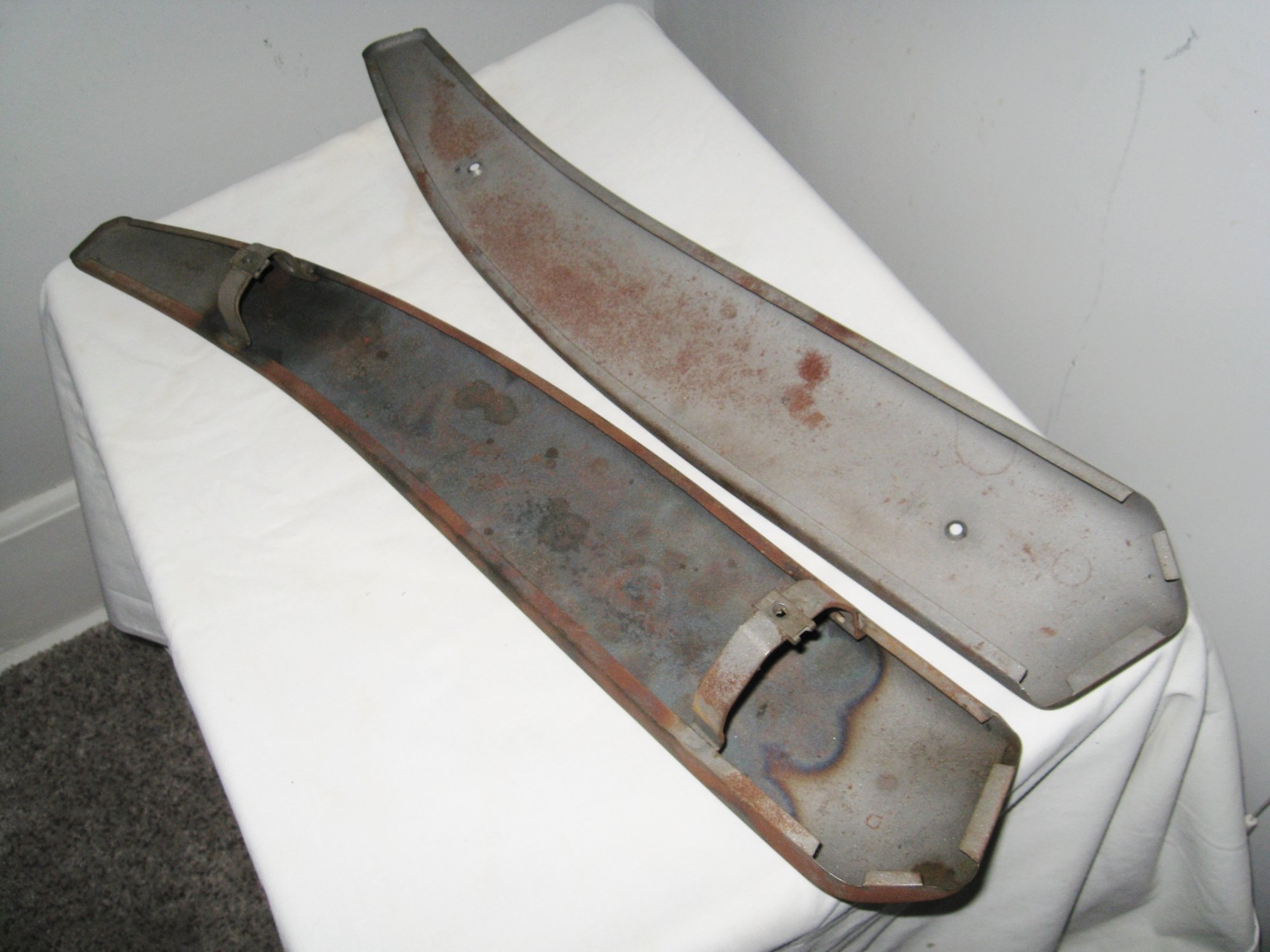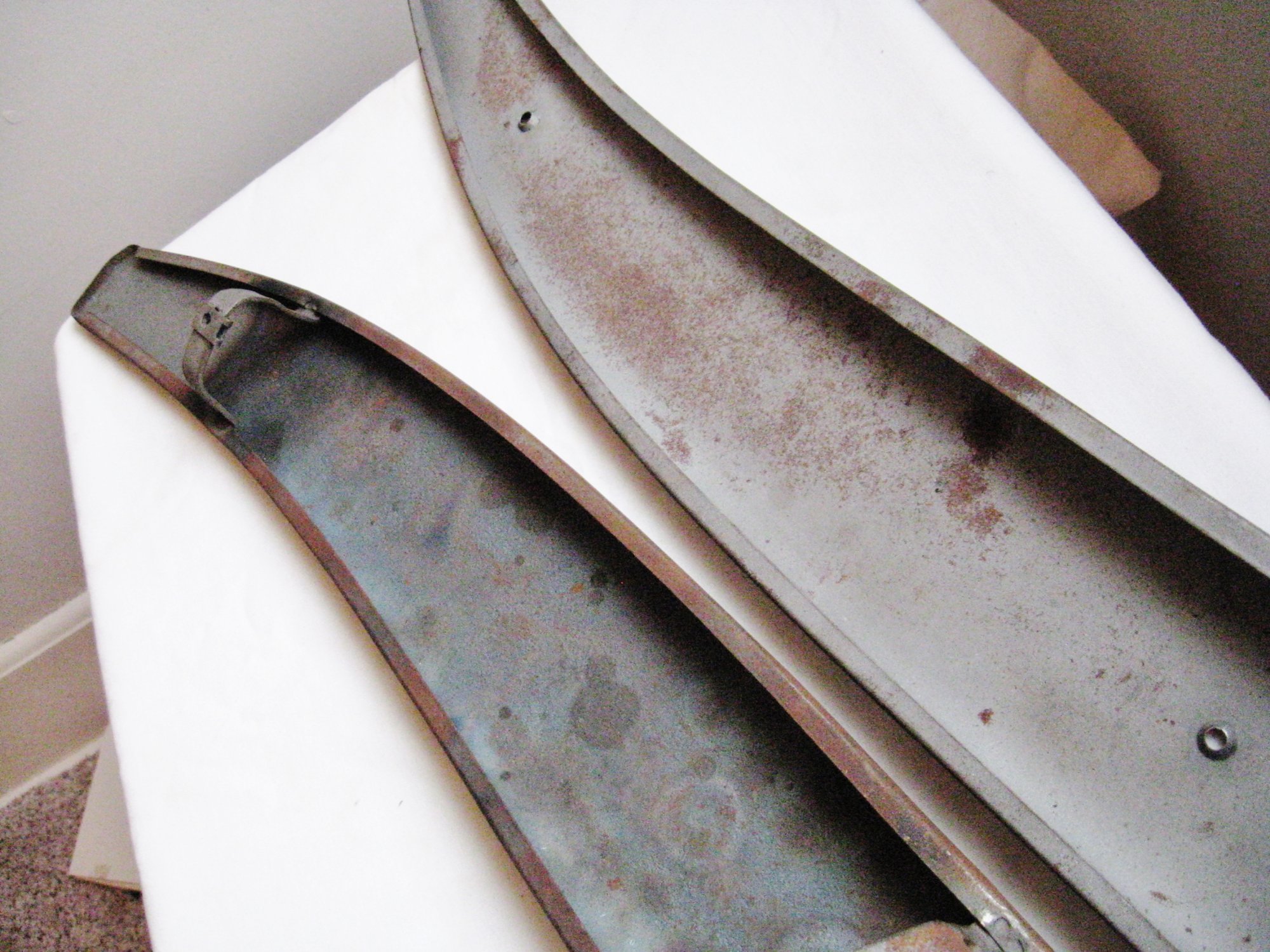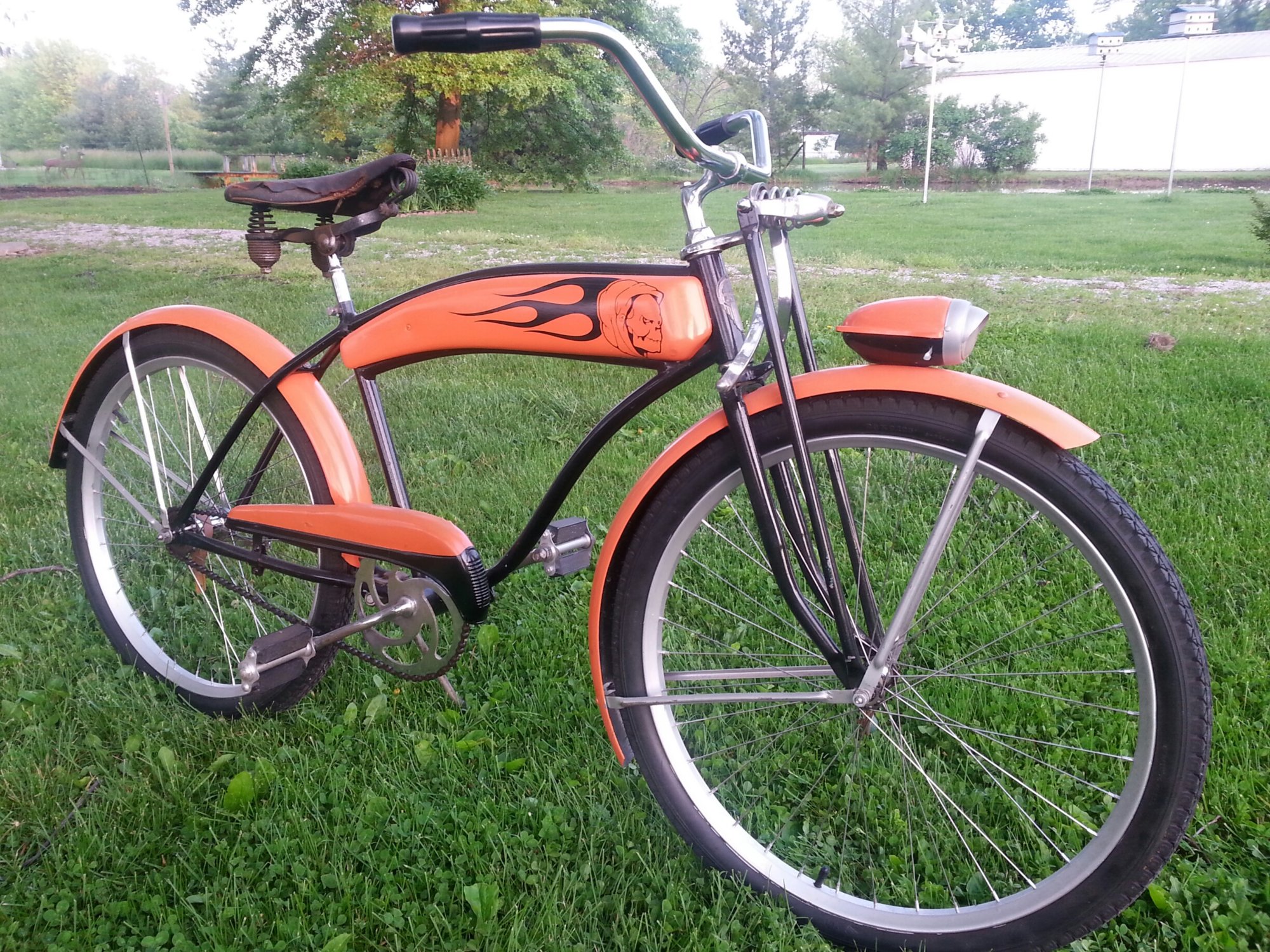 Last edited: