Finally riding a big boys bike
Jan 15, 2017
411
66
Monroe, Ga
This is a 1941 Elgin Deluxe I purchased from a fellow Caber a few months back. It was a solid bike that just needed a good clean up. Started with an OA bath.
Next project was to find the correct Airflo Musselman hubs with correct wheel set, along with a with a set of Allstate tires. It came with no horn unit so an aftermarket unit was added. After considerable work I got the Alien headlight and the taillight working. A lot of careful polishing got the paint back to a presentable level along with having the paint color matched for the wheels which were painted to match the existing patina. Patina pinstriping finished it off.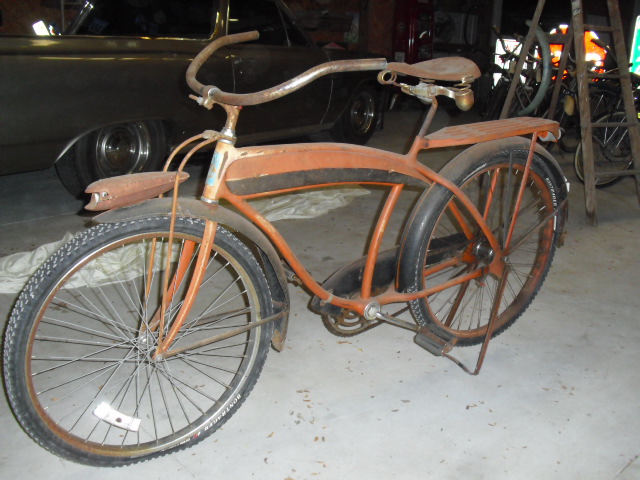 I'm pretty happy with the final result. First photo is as found, the rest are how it looks now.